Rapid SAP License Optimization saves $200k
Global Chemicals Manufacturer just 7 days out from their renewal, gets in control fast with Certero SAP Services
The chemical manufacturing business was aware that they were lacking visibility in to their SAP estate and were not in an informed position with their licensing. With no SAP licensing solution in place the businesses' IT function knew they had a gap in both skills and specialist resources required to manage the complex licensing of SAP systems. Furthermore, the rapid growth of the business meant that they had easily grown beyond the usage of SAP first approximated within their initial investment, but had no idea of by how much and what the resulting costs would be to rectify the under-licensing.
Now, with an SAP renewal rapidly approaching and a meeting already scheduled with an SAP account director to discuss their situation, the business recognized the urgent need to gain full visibility and control and to develop a coherent strategy for their investments with SAP moving forward. This would enable the business to avoid being in a none-compliant, compromised position entering into the forthcoming contract renewal negotiations with SAP. Fortunately, the business already had a good working partnership with Certero due to using the Certero 'Passworks' Self-Service password reset solution, a product on the Certero Unified Platform. This proved a significant advantage as not only did they already have a trusted ITAM and SAM services specialist on-hand who were capable and willing to help them within such an extremely tight time-scale, but also the specialist SAM technology required was already effectively installed. Thanks to Certero's unique single-platform architecture, all Certero products work seamlessly together on the same platform instance, in any configuration and with a common UI. Therefore, to gain the specialist SAM functionality of Certero SAP Applications, they wouldn't even need to provision a new server… they could simply just turn it on.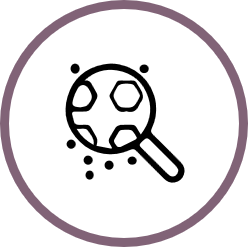 To gain full control quickly, starting from scratch with no incumbent SAM program, skills or solution in place to manage SAP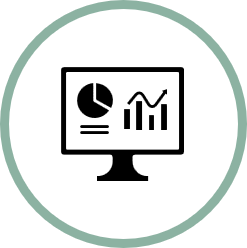 No measurement of how much the business' use of SAP had increased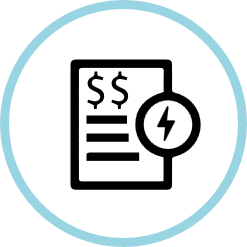 Limited knowledge of the SAP agreements in place
A deadline of 7 days to understand and optimize usage where possible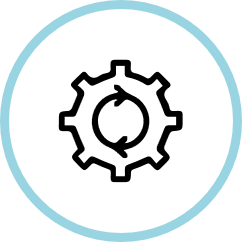 Ensuring no disruption be caused to business operations, with critical reliance on SAP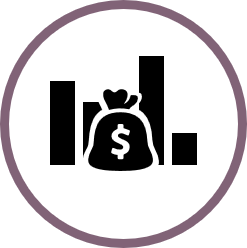 Provide and clearly communicate evidence of optimized usage and control to support a favorable contract renegotiation
The Solution
The solution needed to give the business complete confidence that they had full visibility of their SAP landscape and a true understanding of their current and potentially optimized license position. Without this information, they would certainly be facing a large bill from SAP without the assurance that the licenses they were buying are correctly assigned to users for their specific roles, or that those licenses are actually used and required. As the business already had the Certero Unified Platform already installed on-premise, activating the Certero for SAP Applications solution would simply be a case of updating a license key and connecting the solution to the business' SAP systems to gain visibility. No additional installations, databases or server infrastructure were required and as the Certero solution uniquely does not need to run on SAP. This enabled the business to avoid another layer of complexity and delays that they did not have time for. Certero prioritized an immediate demonstration of this technology and suitably impressed, the business agreed to immediately proceed and the technology was provisioned within mere minutes. The platform's common user interface was also extremely beneficial, as IT staff familiar with Passworks required only minimal additional training to be able to administer the Certero for SAP Applications solution and create and share valuable reports.
Results
Certero for SAP Applications provided full visibility of the SAP environments and usage. Certero's in-house team of SAP licensing specialists worked with the business to understand and input their license entitlement and immediately identified and quantified the licensing shortfall and what the businesses true SAP licenses requirement needed to be for the renewal. This process also discovered evidence of over-licensing, with $200,000 worth of SAP Named User licenses that were unused and therefore the cost could be eliminated. Certero's SAM team helped to identify all areas where license optimization could take place and provided a clear, quantified account of what SAP licenses the business required. The business met it's deadline and was able to successfully re-negotiate a favorable deal with SAP, ensuring that their licensing was in an optimal position to serve business operations without needlessly over-spending. The value and evident cost-saving was applauded by senior leaders and in doing so, the IT team opted to keep the Certero for SAP Applications solution active on their Certero Platform, sustaining the value of the tactical SAM services into a long-term strategic platform to keep abreast of their SAP licensing.
Benefits
Rapid return-on-investment with a financial saving 16x that of their investment.
Evidence needed to right-size and understand their SAP license requirement and negotiate confidently with SAP.
On-going visibility and control through the Certero for SAP Applications solution.
Increased governance over SAP user roles and access.
Effortless scaling-up of SAM technical capability through the Certero Unified Platform.
Ready to Speak to the Team that Makes Our Customers So Happy
?