Certero for SAP Applications
Managing and automating the analysis of complex SAP named user and engine licenses across your estate
Certero for SAP Applications dramatically simplifies the process of gathering, analysing and presenting the data necessary to understand how SAP applications are really being used and whether your SAP licensing is truly optimized. With Certero's software asset management solution for SAP in your corner, you will never be unprepared for a licensing conversation with SAP again. 
Automating repetitive manual tasks
Certero for SAP Applications helps you to reduce the manual effort required to assess the license position, by performing a deeper and more relevant analysis of all your deployed SAP systems and automatically consolidating the results into a single view.  
Removing the mystery and complexity of SAP licensing puts you in control of a major spend and empowers you to optimize SAP utilization, minimize costs and assure continuous compliance. 
ISO 27001 Certified
Certero is committed to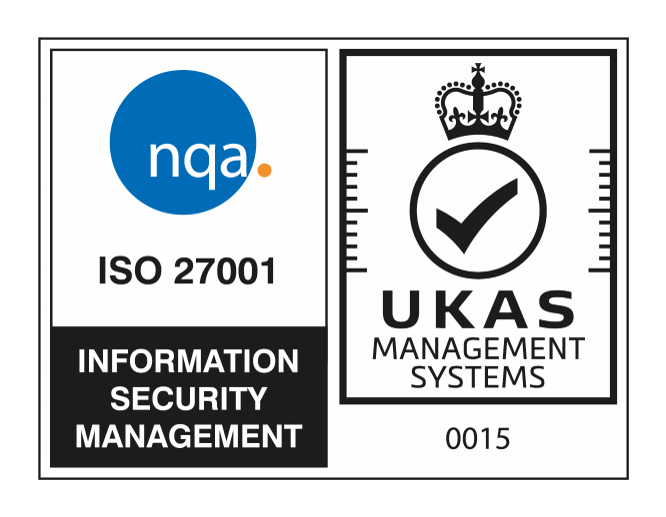 providing customers with the highest levels of security,  which is why Information Security is embedded as part of our culture. From the board down, our Information Management Processes have helped customers have a safer, more reliable IT hardware, Software, SaaS and Cloud solutions and Services throughout the year.
Ready to address your SAM challenges?
Key Features of Certero for SAP Applications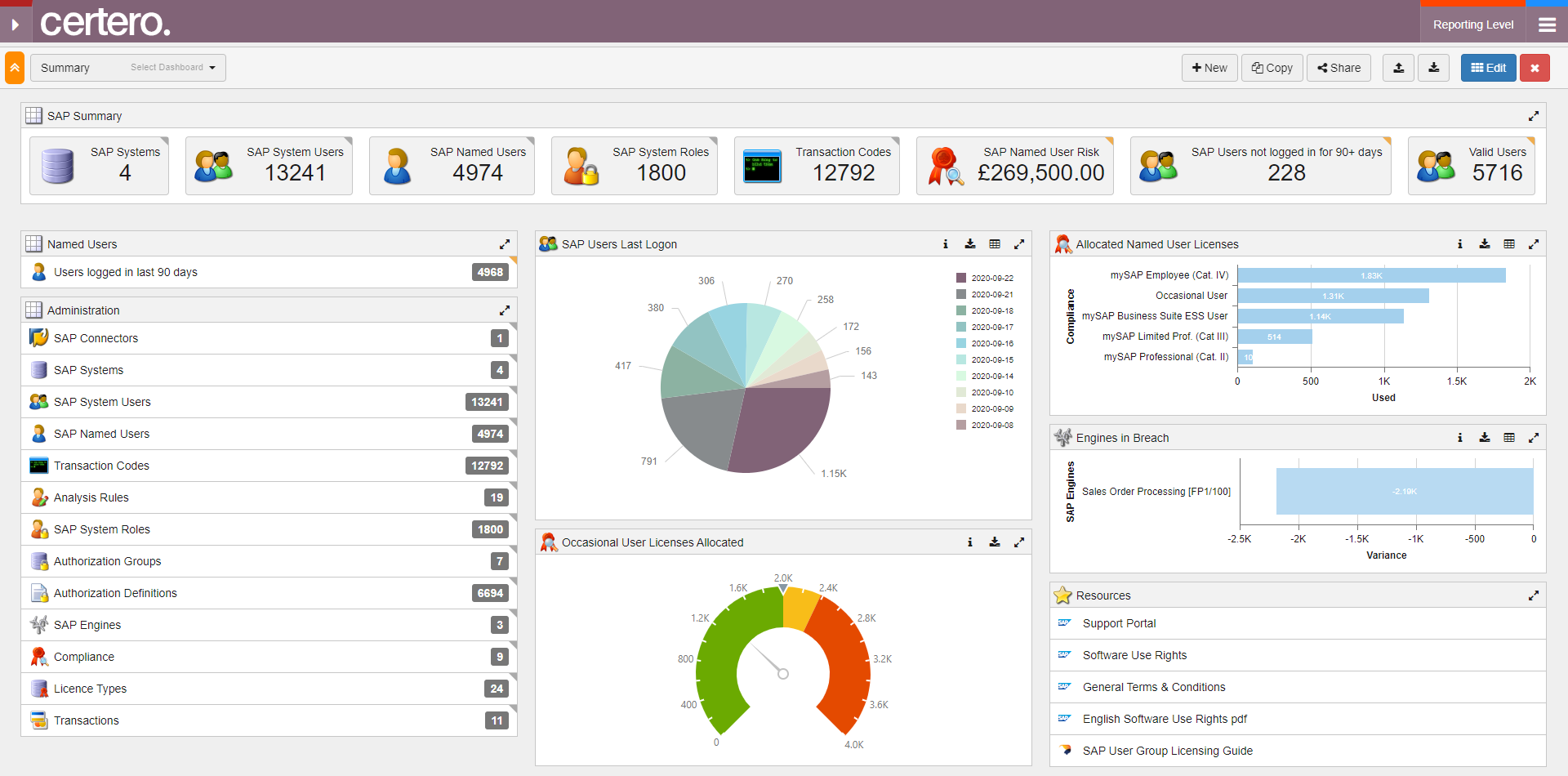 Optimize your SAP software & licensing position
Certero for S

AP

 

Applications 

can be p

rovisioned in public or private Cloud, on-premises or any hybrid combination, with full functionality and no compromise

.

 

Cloud deployments can be implemented in minutes – not months – helping you meet your objectives quicker and deliver value faster than you can with any rival solutions

.

 

A

ll reporting and analysis 

is

 performed outside of SAP, removing any risk of affecting business critical systems.

 

W

orks holistically and optimally with all Certero products via the Certero 

Unified

 Platform, comprising one single data source, one UI and one UX.
No risk to SAP Systems
Unlike other SAP license optimization tools that must be run locally on SAP systems, Certero for SAP Applications is specifically designed to avoid the threat of disruption to your business-critical SAP investments, as nothing is installed natively.   
Instead, using SAP's standard interface that allows Certero for SAP Applications to extract all the data required safely and with no impact on the SAP systems themselves. Data Gathering can easily be scheduled to a time to fit in with your business needs without affecting the SAP systems or business functionality.
In-depth SAP Usage & Licensing Analysis
Utilizing a r

ule-driven, 

data rich

 approach 

to define the Named User licenses enables the assignment of the correct License type to each user.

 

Owners can be defined and associated to a risk or critical action

 

A

nalysis of assigned roles and authorizations to help identify potential conflicts of interest

.

 

Definition of the Rules is both simple yet provides complex definitions to help match the License type definitions in your SAP exhibits.

 
In-Built SAP Licensing Reporting
Through our 

p

owerful, interactive and customizable reporting functionality

 and customizable dashboards, users can identify a specific view of data.

 

Reporting can be defined by organi

z

ation structure or locations to help with 

cr

oss

–

charge 

programs.

 
Authorizations & Risk
Through our data-rich approach viewing the assigned Authorizations is quick and highly automated

 

Usage – role and transaction usage by user to help identify where risks

 and conflicts of interest

 may 

be present

 

Violations – notification of violations allowing action or mitigation to be undertaken

 

Risk analysis reporting helps address financial and security control challenges. The system can be set up to provide notification of violations allowing action or mitigation to be undertaken
With Certero for SAP Applications helping you manage your SAP investments, you can rest easy and safe in the knowledge that there will not be any nasty surprises in your discussions with SAP. You will never be unprepared for a licensing conversation with SAP again. 
Discover the Power of Certero for SAP Applications