About Certero
Building customer success in Software Asset Management and IT Governance with the world's only truly Unified SAM & ITAM Platform.
The best relationships are built on trust
At Certero, we're passionate about customer success. It doesn't matter how great our SAM tools are or how fantastic our Unified Platform is if our users aren't happy and successful.
It's a philosophy that's both refreshing and effective; with the Certero Software Asset Management solution receiving more five-star reviews on Gartner Peer Insights than any other SAM tool, and users ranking Certero top overall for customer satisfaction and support.
We're not afraid to admit we're a little different to most SAM & ITAM tools developers. Less hyperbole, more action. Less inflated expectations, more trust.
We broke the mould when we developed the world's only truly Unified Platform for both SAM & ITAM stakeholders. No more disparate products, separate code bases and user interfaces. That's what ensures that our customers don't need to pay extra for expensive integration work, why setup is painless and how we've been able to build unrivalled functionality and automation across the platform.
Customers across the globe, large and small, trust Certero to deliver.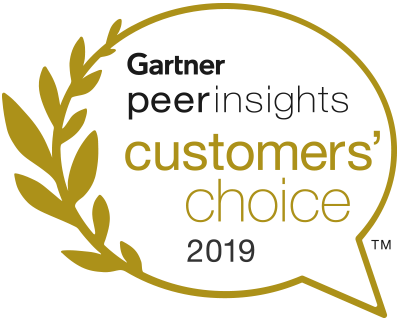 With more five-star reviews on Gartner Peer Insights than any other solution, the happiest SAM tools users are Certero customers.*
The Certero Customer Experience
From the very first interaction with a solutions specialist to signing the deal, from implementation to becoming a long-term user of our technologies, we promise the highest quality customer experience. If in doubt, just ask us for a list of references you can speak to directly.
More than a Technology Provider
While our product capabilities are second-to-none, Certero is much more than a developer of technologies. We're a true partner for your SAM, ITAM and executive stakeholders across the organization. We believe that no customer or partner should be left to 'go it alone' and our customer success team is on-hand every step of your Technology Governance journey, whether that's through the delivery of professional services or the speedy and effective resolution of your support needs.
Our long term customers know that, as a true partner, we work with them to continually develop solutions that meet their evolving needs, rather than forcing them to put up with SAM and ITAM technologies that lag behind their corporate IT consumption.
Ready to Speak to the Team that Makes Our Customers So Happy
?
Backing up our claims: Letting our customers talk for us
You won't find Certero on a Gartner Magic Quadrant today, but you will find many delighted customer reviews on Gartner Peer Insights. You'll see why Certero has the highest rankings for overall customer satisfaction, implementation, product capabilities and customer support.
Got a question? Just drop us a line
Required Disclaimer:
The GARTNER PEER INSIGHTS CUSTOMERS' CHOICE badge is a trademark and service mark of Gartner, Inc., and/or its affiliates, and is used herein with permission. All rights reserved. Gartner Peer Insights Customers' Choice constitute the subjective opinions of individual end-user reviews, ratings, and data applied against a documented methodology; they neither represent the views of, nor constitute an endorsement by, Gartner or its affiliates.