Certero for IBM
Discover and manage all IBM software & entitlements across the network to understand licensing risks and optimize license spend
Certero for IBM offers much more than your average IBM software license management solution.
It automatically provides an inventory of all IBM applications across all platforms and generates an accurate IBM Effective License Position (ELP). The IBM ELP allows the identification of infrastructure optimization opportunities to realize true cost savings by reducing overall license consumption.
Organizations with complex data center environments use Certero for IBM because it is:
Quick to provision – with both on-premise & cloud deployment options
Intelligent – resolving IBM product-to-bundle challenges has never been easier
Comprehensive – discovers all IBM software across all platforms
Trustworthy – supplement or challenge ILMT data
Unified – part of the wider Certero Unified Platform for ITAM and SAM
ISO 27001 Certified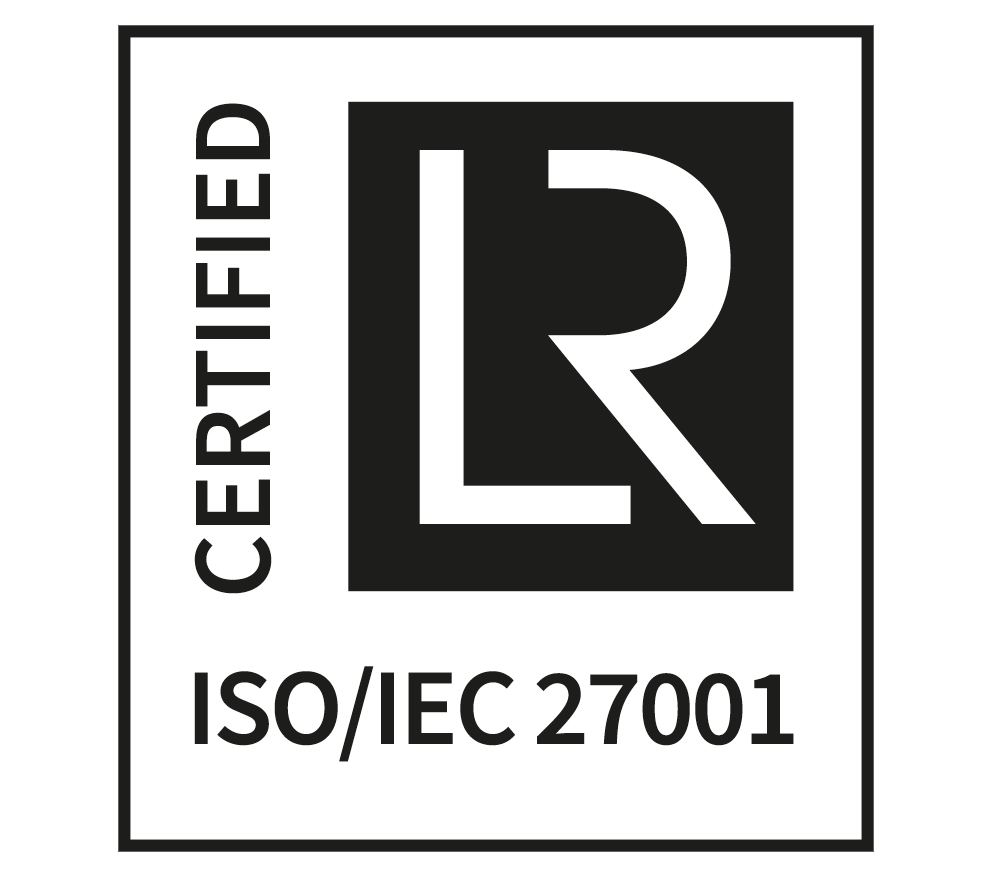 Certero is committed to providing customers with the highest levels of security,  which is why Information Security is embedded as part of our culture. From the board down, our Information Management Processes have helped customers have a safer, more reliable IT hardware, Software, SaaS and Cloud solutions and Services throughout the year.
Why do you need Certero for IBM if you've already got ILMT?
Using ILMT to gather and report on IBM inventory data is a prerequisite if you want to take advantage of IBM licensing schemes such as sub-capacity. But can you trust the data to help you optimize your IBM costs? Probably not.
Certero for IBM can either be used with or separate to ILMT, giving you a more customer-centric view of your IBM software usage, making it easier manage entitlements and to identify potential compliance problems as well as opportunities to reduce costs. 
Ready to address your IBM challenges?
Key Features of Certero for IBM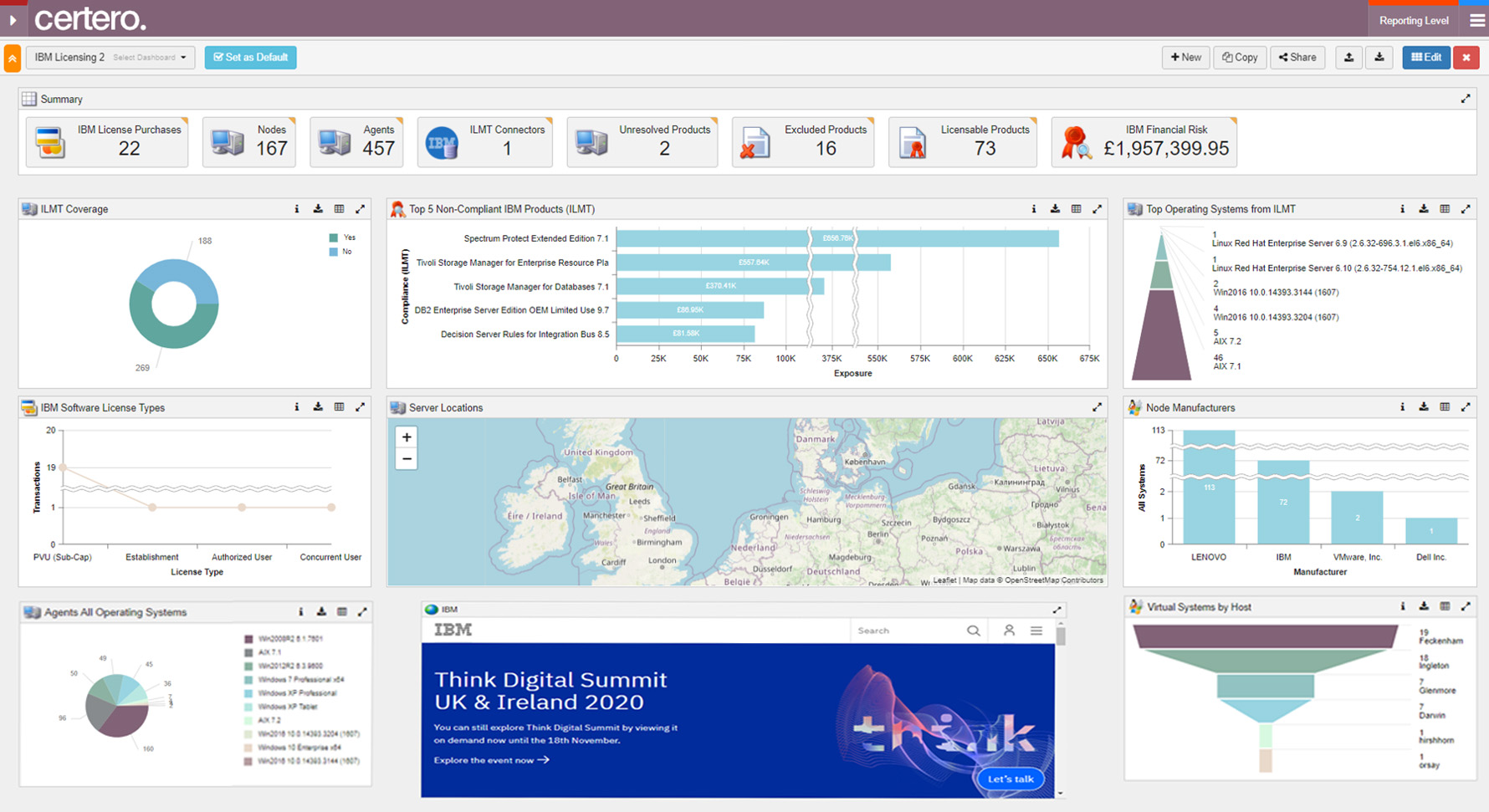 Full Visibility of IBM Estate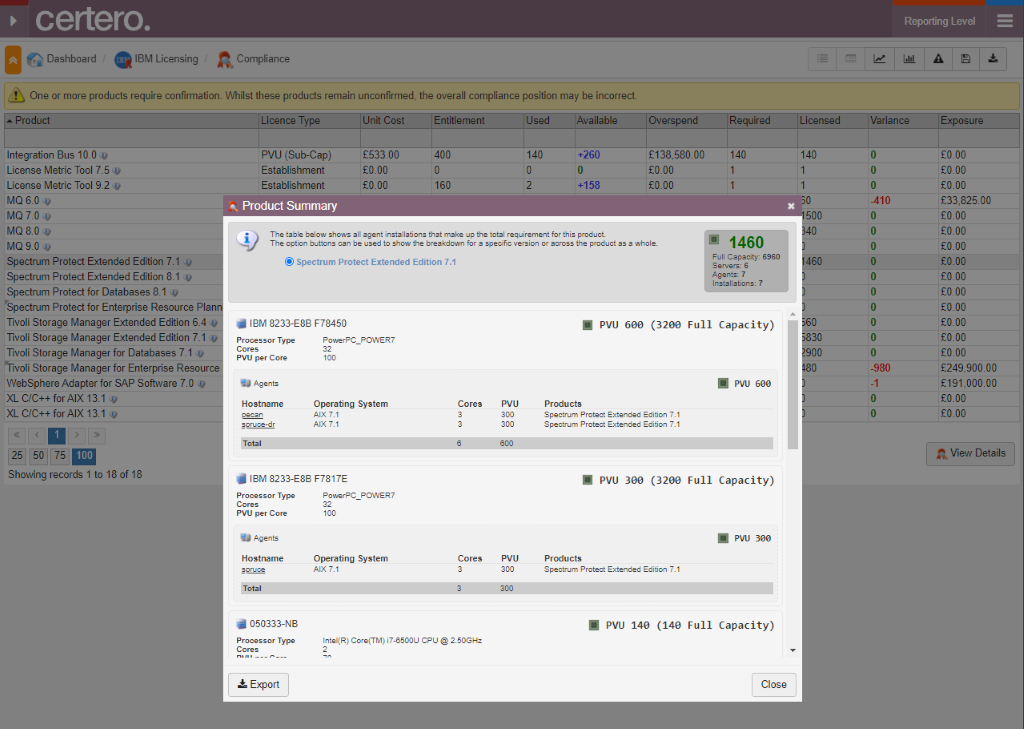 Full Visibility of IBM Estate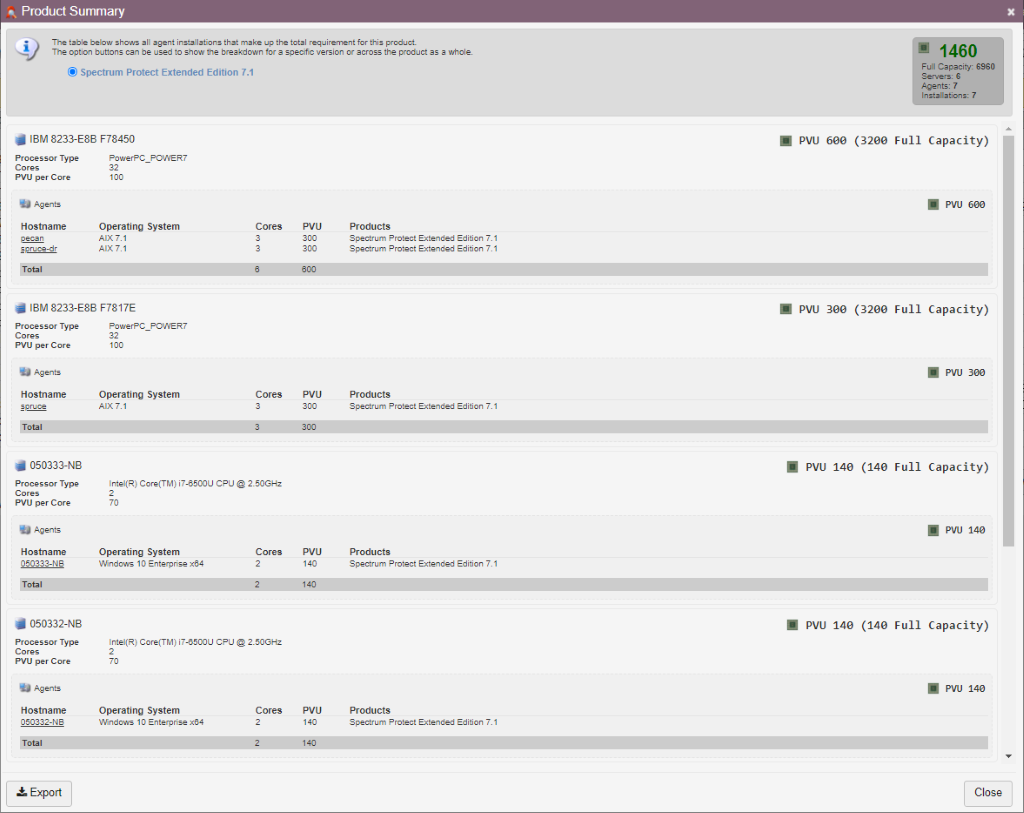 Full Visibility of IBM Estate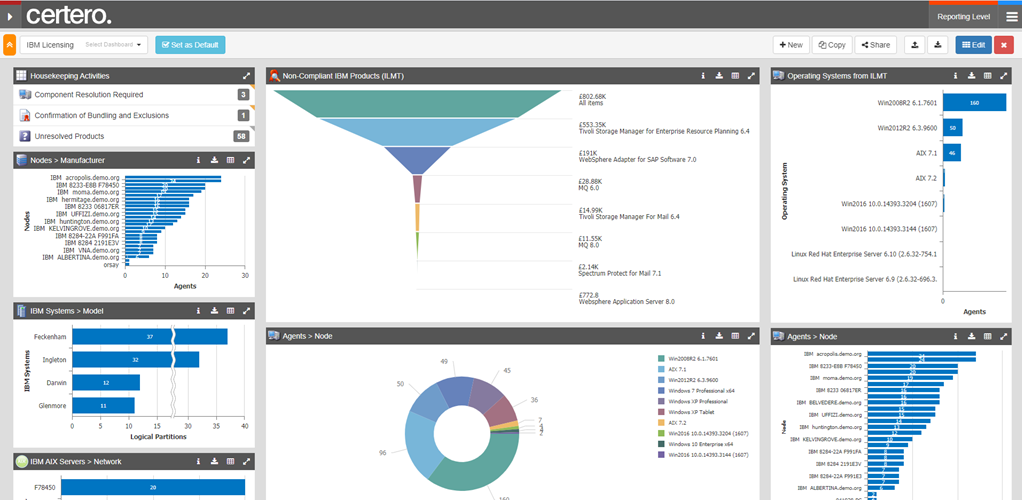 Full Visibility of IBM Estate
Discovery & Inventory
Certero for IBM can either take inventory information direct from ILMT or can run its own discovery and inventory process alongside ILMT (or in the absence of ILMT if you are not bound by sub-capacity reporting obligations). The benefit of running Certero inventory separately is that it gives you the ability to challenge ILMT data where it might not be accurate and also helps ensure you identify where the ILMT agent needs to be installed rather than relying on where you think the agent needs to be deployed thus keeping you compliant with IBM's Sub-Capacity licensing obligations.
Product-to-Bundle Reconciliation
Certero for IBM makes it easier than ever to reconcile IBM software and to map relationships between individual products and commercial bundles. This saves many hours of error-prone manual effort. To assist with this, a hyperlink through to the relevant IBM product License Information (LI) document is included so the user can be sure that any bundling is done correctly per the published IBM documentation.
IBM Entitlement Clarity
IBM license entitlements can be captured, processed and reconciled against inventoried software usage. Full IBM software license management capabilities include downloading and importing Passport Advantage agreements, automatically calculating start and end date of maintenance agreements, capturing PO and other supplier or procurement information.
The result is a fully informed, accurate view of entitlement as well as important information such as PVU values.
Virtualization & Sub-Capacity Licensing
Certero for IBM asset management software exports and normalises the data from all virtualization technologies, including IBM HMC (Hardware Management Console), VMware vCenter and Red Hat RHEL (Red Hat Enterprise Linux) amongst others ensuring it has all the information it needs for an Effective License Position to be created.
IBM Licensing Models
Certero for IBM asset management software supports a IBM license models including PVU (Full-Capacity), PVU (Sub-Capacity), Install, Server, Virtual Server, Authorized User, Floating User, UVU, RVU, Client Device and Establishment. Custom metrics can also be supported.
IBM Effective License Position
Whether it uses inventory data from ILMT or from Certero's own inventory technologies, Certero for IBM features the fastest and most reliable Effective License Position thanks to its advanced IBM compliance engine and intelligent reconciliation features. 
Have it your way – Product & Services bundles
For skilled SAM practitioners and IBM licensing experts, Certero for IBM is the fastest way to establish and ELP and collect the information necessary to optimize your IBM software estate.
For teams new to SAM or lacking IBM-specific skills, Certero for IBM can be provided with expert help from Certero's qualified IBM licensing specialists. Learn more about our IBM ELP & Optimization services.
Gartner Peer Insights Customers Choice Reviews
"So much more than an asset management tool!"
"Outstanding monitoring and reporting abilities that will immensely help with your enterprise maintenance, environment improvement, tracking and project work. Reports that manually take months, produced in minutes. ROI within months. On top of all, great customer service and support. Highly recommended."

"Good software and a nice company to deal with!!"
"We have used Certero for around 10 years to quickly and simply roll software out to our estate and automatically keep track of IT assets. The software is reasonably priced considering the functionality it gives us and I would definitely recommend it over it's competitors."

"Powerful, yet easy to use and deploy asset management platform"
"Overall, I would describe Certero as 'very easy: very easy initial setup and config, very easy to use, very easy to get assistance from the vendor on any aspect of the product'. Although we don't use Certero for deployment, for that we have MS SCCM, but I'm sure that would be easy also. We use it for asset management, as an aid to procurement and SAM – all things Certero does with ease."

"Excellent all round"
"I have dealt with Certero for over seven years. Our organization has grown significantly since then (20,000 devices) and Certero has grown with us. The features added to their Certero for Enterprise ITAM and SAM platform are excellent and the customer service has been exemplary."

"Great all round inventory and discovery solution"
"Great all round inventory and discovery solution that can also be used for SAM and Systems Management. Customisable widgets for data graphs. Very strong technical capabilities. Easy to generate comprehensive and detailed reports. Hardware Asset information is very detailed."

Discover the Power of Certero for IBM