Software License Compliance
The products & services you need to stay compliant, defend against audits & optimize spend.
When using software from a major vendor, you know how important it is to be ready to defend against a software audit that could come at any time and without warning. That means knowing what software you're using, being on top of your license entitlements and having an Effective Licensing Position ready to present at a moment's notice. For every software publisher you deploy.
That way, not only do you minimize the risk of costly compliance fines, you also avoid the potentially more damaging disruption to the business typically caused by a software vendor audit.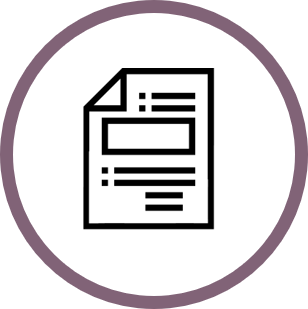 Software Licensing: Not Just Compliant, But Optimized
At Certero, we believe that software compliance is a by-product of an optimized Software Asset Management (SAM) program, not vice versa. Our technologies and services are designed to help you deliver value to the organization above and beyond 'surviving' a software audit.
By taking control of licensing, you'll be able to realize opportunities to switch licensing schemes, reclaim unused licenses and subscriptions, to consolidate contracts and negotiate with vendors from a position of strength.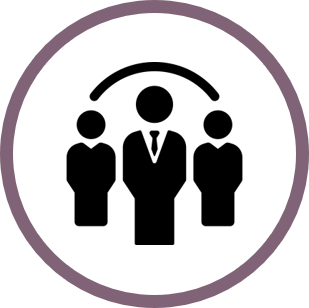 Audit Defense
When (not if) the auditors do come knocking, with Certero you'll have everything you need to see them off quickly, with minimum disruption to the business. Certero Effective License Positions (ELPs) are accepted by all major software publishers, in no small part due to the unique way that Certero presents not only the final ELP but also the logic used to arrive at the final compliance position, making it much less likely that the vendor will dispute the findings.
This is especially important in complex data center environments such as Oracle, IBM and SAP.
The Certero Recipe for Effective Software License Management & Compliance:
Discovery & Inventory – you need to find all PCs, servers and other devices that are used to consume software licenses and subscriptions. Ideally, you want to know who's using what and how they are using it too (especially important for data center software).
Certero delivers unrivalled discovery, inventory and usage tracking capabilities across all platforms and locations.
Publisher Prioritization – based on software discovered, known spend and other factors, you can prioritize what software publishers should be prioritized for compliance and optimization.
With Certero, you can quickly select and focus on the most important software vendors, with specialist modules for publishers with complex licensing schemes.  
License & Entitlements – you need to capture a complete picture of licence entitlement within the tool and understand precisely what these purchases entail, what the agreements entitle you to use and exactly how software can be deployed and accessed.
Getting entitlement data into Certero is easy, using the 'one-click' import of common licence entitlement formats, such as a Microsoft Licensing Statement (MLS).
Compliance Engine & Licensing Expertise – Even with the most automated compliance engine that applies vendor-specific intelligence and software recognition to understand your deployed software, how it's used, how it's licensed and what you're entitled to use after reconciling all available upgrade/ downgrade rights to maximum effect. Even then, depending on the vendor you might need a little help from a Certero licensing expert to understand the best ways to eliminate any issues and optimize to gain maximum value.
ELP Reporting – Identifying an Effective License Position and any none-compliance is obviously the critical information vendors are looking for in an audit scenario. Developing and maintaining a dynamic view of compliance through the Certero solution empowers businesses allowing them to address and avoid any potential issues that could otherwise become risks in an audit. As well as avoiding the disruption of having to respond to a vendor invoking an audit clause maintaining a real time effective license position will help to eliminate significant costs from unknowingly, routinely over-licensing.
With all licensing data held within Certero, the required evidence to satisfy a vendor that the ELP is correct is immediately available. If unsure, a Certero Audit Defence service can expertly manage the response for you.
More Than Technology: Hybrid SAM Services
More Information: Certero Technologies for Software Compliance & Audit Defense
Discover how Certero Software Asset Management solutions can help you meet your challenges
Speak with an expert today