Certero Enterprise Premium Edition
Certero helps organizations shake-off the hangover of 'legacy' technology from the IT Hardware & Software Asset Management process, so you can spend more time doing what you should be doing – delivering value to the business, demonstrating reduced licensing costs and controlling risk instead of wrestling with data sets and uncertainties.
Building upon Certero Enterprise Standard Edition for IT Hardware & Software Asset Management, Premium Edition provides additional functionality for organizations that want a 'single pane of glass' solution to not only holistically view, manage and report on Hardware & Software but to actively control the estate and be able to enforce software policy with automation, through a Single Platform Solution.
Premium Edition provides a level of logical, efficient, active control over the estate that is unique within an ITAM & SAM solution. 
The Challenge: Silencing the Noise
It's common for the majority of a SAM Managers' time to be spent gathering and making sense of inventory data – sometimes up to 70% of their capacity. This leaves absurdly little time to spend analyzing the information and taking actions that will add value to the business.
Imagine if a mechanic spent 70% of their time just trying to get under the hood of a car to see what's happening… Time has shown that legacy Inventory and SAM tools, with their disparate data silos, reliance on manual processes and a fundamental lack of data quality, inevitably add such a degree of noise and uncertainty to the SAM process that more time is spent manually compensating for the toolsets' inadequacies than actually using the information to take positive actions.
Optimizing Software spending is complex enough, without toolsets that take years to deploy, or leave gaps in data where scripts are required to attain the additional detail required. The data you need to manage licensing should not be duplicated, incomplete, unreconcilable and your SAM solution should not be preventing you from migrating to the Cloud and Digitally Transforming.
Fortunately, this complexity and inefficiency no longer needs to hold you back from achieving a mature and effective SAM process; the future of ITAM & SAM is already here.
The Solution: Everything You Need in One Place
Certero Enterprise Premium Edition is an efficient answer to all of these old challenges. It provides a simple, immediate SaaS solution for any size enterprise to gain clarity and control over IT Hardware, Software and to be able to harness meaningful Business Intelligence straight-out-of-the-box.
With the assurance that comes with Certero's completeness of inventory and depth of asset information, Certero can transform your ITAM & SAM process into one of readily available information, safe decisions and measurable business benefits… All from a convenient and modern Single Platform Solution that provides:
IT Hardware Asset Management across all Windows, Mac, Linux, zLinux and Unix platforms with advanced Discovery & Inventory, ITAM & Virtualisation Connectors for total network coverage. Including:
Software Distribution streamlines the ability to take-action from information attained through Certero reporting, with software distribution and removal tasks all conveniently handled within the single platform UI. For example, when a piece of software is identified as containing a potential security risk; Certero enables you to identify and group devices quickly, deliver or remove software as required through the simplified Certero packaging and Distribution and then report upon the successful completion of the task, all simply through the Certero UI.
Automated Software Asset Management covering all Wintel vendors including straight-out-of-the-box with automated reconciliation and optimization of entitlement benefits for Microsoft & Adobe… all dynamically maintained in real-time as the IT estate changes. 

Automated Software Usage Metering allowing you to

 simply measure the usage of all software at all times to identify the typical *30% of overspend on unused and underused software assets that can be safely eliminated.
Device & User Access Control provides critical ability to be able to restrict access to software at a per device and per user level, allowing for the creation of approved / unapproved software lists and for software policy to be actively enforced, automatically. AccessCtrl can also provide critical control to adhere to software license compliance, such as when managing software published within Citrix that is licensed on a per-device basis (such as Microsoft Project and Visio etc.). This level of policy-enforcement and active control is unique within Certero's ITAM and SAM Enterprise Premium Edition and takes your Single Platform for Hardware & Software Asset Management to a new level.
Automated Software Recognition

to identify and categorize all discovered software, including how it's licensed, how it needs to be commercially managed and helping you to identify whether it's a potential security risk.
Single Platform Benefits
A Single Source of the Truth & A Single UI with all asset information consolidated and cleansed by default within the single platform, detailed information is readily available through a Single User Interface – a single Business Intelligence solution, providing meaningful insight and convenient, focused reporting, customizable user 'dashboards' trend analysis and alerting at any management level.
Rapid Time-To-Value with a solution provisioned in hours/days, simply as SaaS or On-premises.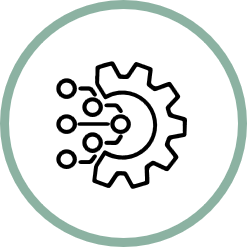 Fundamental asset Data Quality, Depth & Detail such as MS SQL versions, editions, Clusters, data paths, reporting and analysis services or MS Exchange Server editions, mail boxes, mail box sizes & mail box features in use.
ISO 27001 Accredited Solution & Vendor for security end-to-end.
Class-Leading Support & Services, with the vendor with the happiest customers in SAM, as evidenced by customers reviews verified by Gartner's Peer Insights.
Scope to Grow and Digitally Transform IT
There's plenty of additional scope to add solutions to further compliment Enterprise Standard Edition, with each asset management discipline brought on to the single platform removing the overhead and complexity of managing disparate solutions. Options include:
Datacenter License Optimization for Oracle, SAP and IBM
Cloud' infrastructure and cost management (IaaS & PaaS) including Microsoft Azure, AWS and (coming soon) Google
SaaS License Optimization, including Office365, Salesforce.com, G-Suite, Zoom, Adobe +more
Mobile Device & Application Management for Android & iOS
Self-Service App Store and Password Reset
Time-to-Value
Certero's focus on Time-to-Value is the measure of how quickly you can get to grips with your asset information and begin to make decisions and changes that benefit the business.
Certero has the capability to support customers throughout all stages and can provide complementing, direct ITAM & SAM services if required, to address any licensing challenge and to make sure you're not simply left with a solution that is not or cannot be used. This on-going focus is why Certero customers report the shortest implementation times and the highest rates of satisfaction of any major SAM vendor.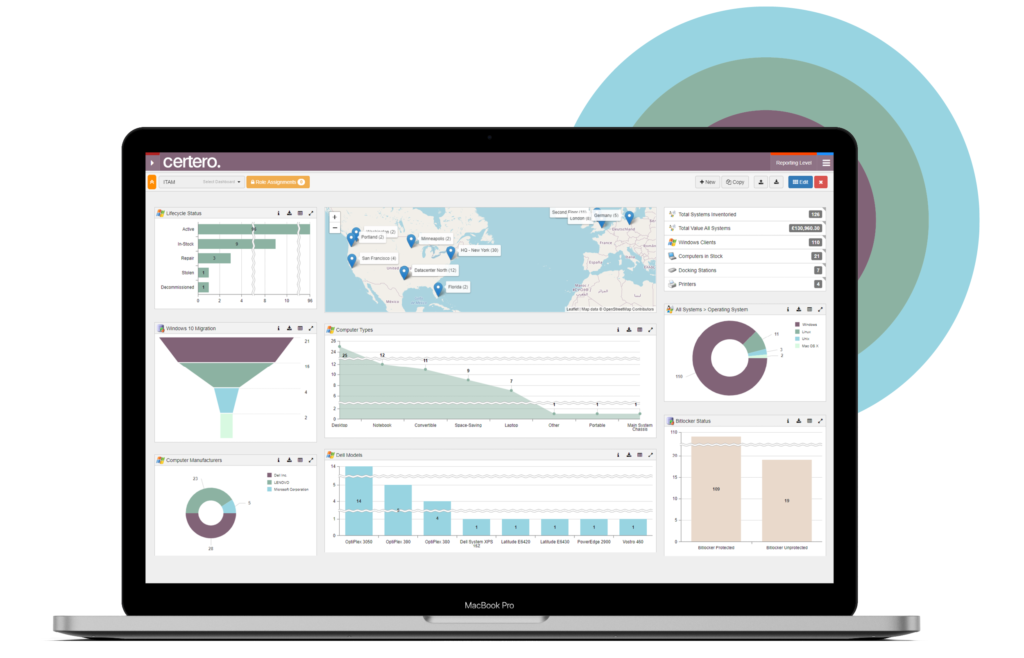 To discuss your requirements and find out how Certero can help you, contact a member of the team…