Our Story
We Think [and do] IT Differently
At Certero, we 're not like other ITAM & SAM providers. We think and do IT differently. We will not overstate what we can do or claim to be something we are not. In fact, we will be very honest about things.  Some people will not believe we actually do what we say we can do! They will think it's not possible for an organization, like ours, to break the mould of delivering solutions the old way, the traditional way. A way that doesn't give them the full picture.
Until, that is, when we show them. Then they are surprised. They tell us, they didn't know we could do everything that we showed them. They didn't know it was possible. They didn't know there was a better way. A different way.
You see, at Certero, we are challenging the status quo. We are doing things differently. We want to transform the ITAM and SAM industry. Why? Because everyone else is stuck in 2010, providing outdated, disparate and complex solutions. But we knew there was a better way.
We don't believe in sticking different technologies together and claim it is one single platform. We don't believe in saying to our customers that we could help them digitally transform their business, without going through it ourselves first. We think it's wrong for other ITAM and SAM providers to say they have a cloud ready solution, delivered as SaaS, when it's not true. But ours is. Our technology is different.
We don't believe in claiming to be something we're not. We will not do mediocre, average, indifferent, or outdated. We are different and will do it differently.  We started by understanding the issues IT was facing and then set about creating a solution that helped them make sense of their IT world. Because we believe you cannot make the right decisions, when you use out of date references, out of date tools or out of date thinking. So, we decided to take the complexity out of IT.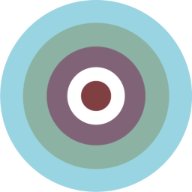 In 2013 we had a vision to create a hyper-scalable business with the most advanced, unified, cloud ready platform, for 2020 and beyond! And that's exactly what we did. We made Network Discovery, quick and simple to use. We found a way to get our customers up and running in as little as 15 minutes! We found a way to manage all your IT assets via a single pane of glass, with one common UI. We wanted to be different and provide solutions that no-one else could do. Such as making sure we cover all platforms, from Mobile to Mainframe to Cloud. And really deliver it as SaaS.
We have a unique platform that truly enables unification of all assets, helping you take the management of such assets to a new level. Also, critically – we provide a single source of normalized data, straight out of the box. So you have the knowledge to interrogate your most valuable assets and make better informed decisions, for your business. We have made it flexible and customer friendly, meaning you only use what you need, and expand when you need to see, and do, more. And we built it so it can be easily deployed, with full functionality as SaaS, on-Prem or as a hybrid solution. We have built a platform that solves your problems, not create them.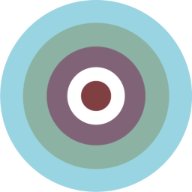 Now we have a vision to be recognized as the best provider of unified ITAM & SAM solutions for our customers and partners, on a global level. So, we have hired the best people, with the best knowledge, who go above and beyond to deliver a service that is second to none. And to help customers focus on what they should be doing, we remove the risk, the complexities, the stress and the worries. Whatever is right for you, we are there to support, to guide and advise you. Or when you don't have the time to simply, we can take the pressure off and manage it for you.
We want our customers to realize they can achieve so much more than they imagined, by helping them to make sense of their IT world, so they have the confidence to make the right decisions.  You see, we believe there is a different way, A better way.
It's why the leading global provider of technology products and services, chose to swap out the perceived market leader and move to Certero as their trusted Partner and It's why some of the most respected global brands are switching to us, today. Our customers know we deliver where others have failed. They know we keep our promises. And they know we do exactly what we say we can do.
At Certero our promise is to help IT make sense of their world.  And this is my promise to you.
John Lunt, CEO
Our Vision, Mission & Purpose ➝