SAM Maturity Assessment
Benchmark your SAM program either before or during a SAM engagement to build recommendations for improvements
Challenge: How do you measure SAM maturity & target areas for improvement? 
Whether your organization is just starting its Software Asset Management journey or looking to set new goals, a SAM Maturity Assessment is a good way of both benchmarking current practices and targeting areas for investment.
A professionally-delivered SAM Maturity Assessment will help you improve your compliance position, reduce operational overheads associate with inventory and licensing, identify priority areas for cost savings and how to integrate the SAM program with ITSM, ITAM and ITOM functions.
Solution: SAM Maturity Assessment services
from Certero
Certero offers a range of SAM Maturity Assessment services, tailored to the individual needs of your organization. Ranging from a simple assessment based on the Microsoft SAM optimization model to bespoke assessments and workshop programs for larger and more complex organizations.
Choosing the right assessment model for your organization
Certero believes that different organizations need different maturity models according to their size, complexity, SAM program scope and wider functions such as ITAM and ITSM. As such, our consultants are well-versed in several SAM Maturity Assessment models and can help you choose between them: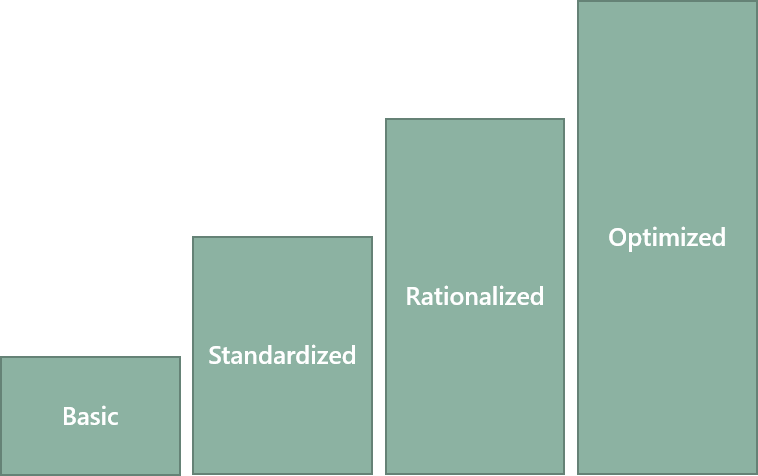 Example: Microsoft SAM Optimization Model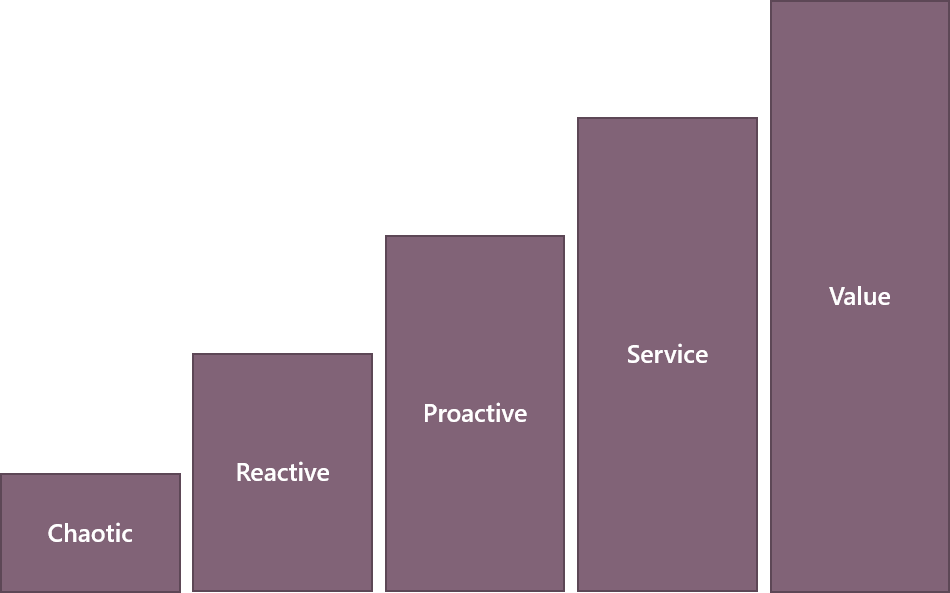 Example: Gartner SAM Maturity Model:
Why you can trust a SAM Maturity Assessment
from Certero 
First and foremost, Certero has no interest in selling you more software than you need, no vested interest in recommending one licensing scheme over another and no plans to replace your internal SAM team with cheap offshore resources.
We're proud to work with customers to first benchmark and then partner together to mature their SAM and ITAM practices. To do that, only highly-qualified Principal Consultants can deliver SAM Maturity Assessments.
The result: advice you can trust and a partner you can work with to realize substantial SAM program improvements and associated financial benefits.
SAM Maturity Assessment benefits checklist:
Clear identification of strengths & weaknesses of current SAM program & tools
Tailored recommendations and prioritization of recommendations
Build business plan for continued/improved investment in SAM program
Explore ROI of recommended actions
Clear methodology, transparency & repeatable process
A Certero SAM Maturity Assessment is designed and delivered in accordance with a clearly-defined and communicated methodology (in line with industry best practices such as the ISO 19770-1:2017 standard), full transparency of results and as a process that can be repeated on a regular basis.
Up close and personal
Simple, short stakeholder interviews are one of the cornerstones of a Certero SAM Maturity Assessment. By talking with key stakeholders, our consultants will dig deeper into current practices, business priorities and the complexities of your individual organizational structure – all of which play an important role in determining the benchmarking and recommendations.
Ready to learn more about a SAM Maturity Assessment from Certero?