Certero Unified Platform for ITAM & SAM
Say goodbye to complicated, brittle Frankenstacks & hello to smooth implementation, out-of-the-box integration
and a unified user interface
If your SAM and ITAM teams spend more time administering tools
, fixing integrations between different parts of your technology stack
 or 
manually exporting and manipulating data
 than they do on driving value, then you've got a 
Frankenstack
 as your ITAM or SAM solution.
It'll cost you more in the long run, deliver less and could leave you exposed to unacceptable risks.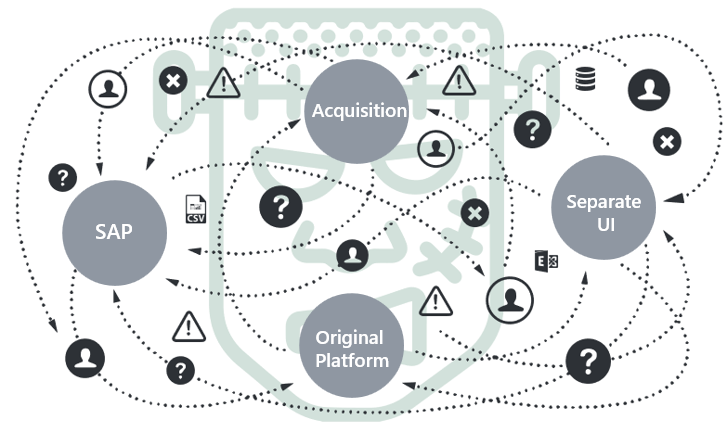 Challenging Implementations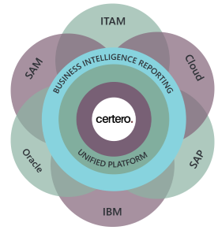 Enterprise level architecture
100% In-house development
Minimal onboarding & upkeep
Easy to add new functionality
Certero's
 technology portfolio, including dedicated solutions for 
IT
A
sset 
M
anagement
 and 
S
oftware Asset Management
, is the antithesis of the 
Frankenstack
.  A true Unified Platform which is home to every product in the growing range
 of technology governance solutions
.
  A radically different approach to most ITAM technologies that means: 
No need to manually integrate your discovery solution with you license management product.  
No implementing and mainlining multiple installs or databases, no standing up multiple servers.  
No cleaning or manipulation of data from one product before it's used by another.  
And no need to learn multiple user and administration interfaces.  
Certero: a modern solution to a modern challenge
Certero is the first and only developer of ITAM and SAM solutions to completely rearchitect its products onto a Unified Platform, meaning you only have one install to manage (or none at all if you opt for our SaaS model), one database to populate, one user interface to be familiar with and one reporting engine to drive value from.  
Everything you need is right there, in a single platform.  And you can be live in minutes, not months.  
If you don't take an option today, don't worry. When you're ready to mature your ITAM or SAM program, we can provision new modules in minutes.  And they'll work the moment they're live, with no need for professional services or worse, on-site visits.  
What's available on the Certero Unified Platform?
The Certero Unified Platform exists to help you address some of your core Technology Governance challenges, particularly meeting your needs for IT Asset Management, Software Asset Management and IT Operations Management: 
IT Asset Management
Certero for Enterprise ITAM – from asset discovery & inventory, to patch management & software distribution.
IT Operations Management
Certero PowerStudio
Certero Passworks
Software Asset Management
Certero for Enterprise SAM – capture, manage and reconcile license entitlements against discovered software & usage
Certero for Oracle – manage the unique complexities of Oracle licensing across databases, middleware and E-Business Suite
Certero for IBM – optimize one of your biggest datacenter software spends
Certero for SAP Applications – meet GRC obligations & identify opportunities to save costs by managing SAP systems & users.
Certero Enteprise Appstore – self-service approved software provisioning for end users
Discover how Certero solutions can help you meet your challenges
Speak with an expert today