SAM Service Delivers $641k Saving
Global Commodities Business with complex estate achieve clarity and rapid time-to-value with Certero.
Like many large, dispersed businesses that have grown steadily through acquisitions, this customer had no central visibility and control of their licensing on a global scale. What was needed was clarity and confidence that the entire IT estate could be captured and that licensing costs, potential risks and exposures are understood and managed ideally through a single pane of glass console – all of the required inventory and entitlement data in one place, providing a 'Single Source of the Truth'. With the recent adoption of Microsoft Office 365, it was clear that the numbers of perceived active users and the Microsoft License Statements for the combined historic entities that make up the business today, did not add up.
The customer did not have an established SAM resource in-house, so had a view to entering into a full SAM Managed Service with a trusted partner but were duly cautious to do so, knowing how complex their IT estate was and how challenging it would be to understand all of the historic license entitlements for so many acquired businesses. Instead, the customer favored a flexible approach of engaging a partner to prove themselves through an Effective License Position and Optimization service for Microsoft initially and once the success of that service was realized, sustaining the value of that exercise by developing the project into a full SAM managed Service.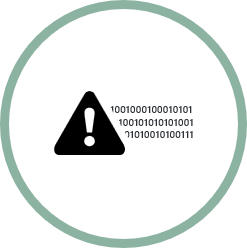 Data issues: Widely dispersed estate of 3,500 desktops, which were not visible through a single inventory solution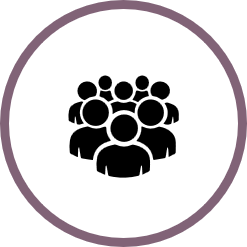 Lack of SAM tooling, in-house skills and resources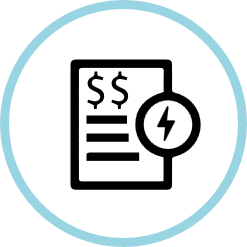 Complex historic license entitlement of merged / acquired businesses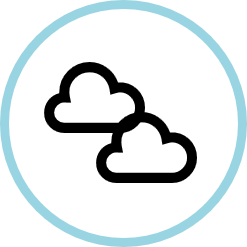 Cloud sprawl and unmanaged usage of Office 365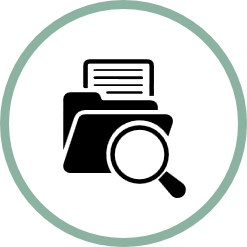 Limited historic control over SAM processes and governance
The Solution
In the customer's search for a trusted SAM Partner, Certero were personally recommended following some impressive work on another project. Certero's ability to be completely flexible and prove the value of SAM services through an initial, limited Baseline ELP exercise but with the flexibility to develop into a full SAM Managed Service, was welcomed and enabled by the customers' IT Leadership to de-risk the decision to invest in SAM.
The SAM Partner's independence was an important factor and the assurance was compelling that Certero are completely independent; not profiting from selling volume licenses and would purely work in the customer's best interest to control and actively reduce licensing expenditure wherever possible.
Due to the lack of SAM tooling in place, it also made sense to work with a SAM Partner that could provide both the technology and the expertise required to run not only the initial SAM Baseline ELP focused on Microsoft, but also have the capability to manage all vendors used by the business, should the service increase in scope. This was clearly not going to be an issue with Certero, who could not only directly cover the full potential scope but could uniquely do so using a single technology platform – giving the customer the desired 'single source of the truth'.
The scope of the Baseline ELP Service was to produce an Effective License Position (ELP) for all of the customers' Microsoft software across 3,300 endpoints and servers. The Certero service doesn't stop at identifying current under and over licensing, but also includes the crucial expert analysis of the situation and production of a thorough 'Recommendations for Optimization'. This service proved very successful and was delivered through 4 tactical steps:
Discovery/Inventory, This brought the businesses entire global IT infrastructure into view for the first time this was achieved within days and not months/years gave serious credibility to Certero's advanced ITAM & SAM technology.
Gain clarity on the complex license entitlement, collating all Microsoft license entitlement in to the Certero Unified Platform and reviewing any custom terms and conditions.
Creating an Effective License Position. By having all the required inventory and entitlement data in one place within Certero there is a great deal of automation provided by the technology to intelligently cleanse and reconcile complex data into meaningful information.
Recommendations for Optimization – the human expertise drawing on decades of experience and knowledge working to optimize Microsoft licensing and how to eliminate risks, avoid pitfalls and invest in the best licensing strategy for the business moving forward.
Results
Although many exposures and overspends were highlighted within the final report, three key issues to mention are:
SaaS Optimization: $256k+: The organization found that poor housekeeping within Microsoft O365 had led to 30% more users within the system than are registered in Active Directory. This would have resulted in a substantial overspend of over $256,000+ on unnecessary subscriptions.
Virtualization Optimization: $190k+ Certero identified an exposure of $190,000+ as a result of Microsoft products being deployed within a Citrix environment. Removal of Office professional plus / office standard from Citrix environments and replaced with a suggested alternative.
Eliminated Exposure: $256k+ The organization was unknowingly significantly exposed with Microsoft SQL server amounting to $256,000+. Certero helped the organization review SQL instances and consolidate, replacing SQL server instances and replacing with more optimal alternatives.
Confidence & Control: Priceless. Through gaining full control over Microsoft licensing, controlled risk and reduced renewal costs, the customer was sufficiently confident in Certero's approach and keen to invest further in Certero's SAM Managed Services to sustain the value of the ELP and repeat the process with other software vendors.
Ready to Speak to the Team that Makes Our Customers So Happy
?