SaaS & Cloud Asset Management
SaaS and Cloud Asset Management is the future of managing off-premise IT assets and infrastructure, with rising costs and risks often out-of-sight of traditional asset management programs and tools.  
The advent of Cloud offers organizations many advantages and a recent report from Forbes identified over 32% of IT budgets are now committed to Cloud, SaaS applications and solutions. With such a high proportion of costs assigned, it is essential that organizations are in full control.
'SaaS' and 'Cloud' can be somewhat catch-all terms so at Certero we have defined the growing discipline Cloud Asset Management as the management of off-premise IT Infrastructure as a Service (IaaS) and Platform as a Service (PaaS). This is not to be confused with SaaS Asset Management, which is the management and optimization of hosted applications, delivered to the business over the internet via a Software as a Service (SaaS) model.
Both disciplines are revolutionizing the way that businesses need to think and control how they are spending money on these assets and they each come with their own challenges. The required controls however, are all too often out-of-sight of traditional ITAM & SAM toolsets and processes.
The misconception that license compliance and financial risk is nullified by 'the Cloud' is also dangerous, as traditional vendor auditing and penalties is replaced by a much more lucrative model for software vendors, where the default position for customers is now uncontrolled, habitual overspending and proliferation. 
 This is where the language of Cloud becomes very important as Cloud and it's associated challenges mean different things to different people, to help, Certero have adopted the consensus of four definitions to help communicate effectively the main challenges which cross over both SaaS and Cloud. They are:
Bill Shock – when an organization's 'costs' unexpectedly change or increase. The ease with which cloud applications (SaaS) can be deployed by non-IT departments means Bill Shock is an experience that is becoming all too common for enterprises. Bill Shock can happen when employees sign up to cloud applications without proper performance and capacity planning, leading to unexpected bills. IaaS/PaaS is also has this challenges as organizations move resources from their own data center to the cloud.
Toxic Consumption – when reqiued resources are purchased but then 'not managed'. For example, an organization may launch a new workload in AWS to test a new software version or database, but forgets to power it down or delete it when it is no longer required. This is already a significant overspend with SaaS applications too, where renewals are performed automatically, without clear visibility how or if user accounts are being utilized. With no overall visibility of the cloud and SaaS, how do you prevent these building costs?
Cloud Sprawl – the uncontrolled proliferation of an organization's cloud instances, services or providers. Cloud sprawl typically occurs when an organization lacks visibility/control over its cloud computing resources. For example, a business unit or an individual is able to launch a workload in a cloud environment without checking if the resource was already available elsewhere, or potentially at a better price due to more favourable commercial agreements. This leads to increased costs and risks and is the same for SaaS adoption, if done in isolated silos within the business.
Shadow IT – Shadow IT can be viewed as SaaS and Cloud resources and applications that exist within enterprises without explicit organizational approval, or systems specified and deployed by departments other than IT. This leads to unnecessary risk and costs. Over time, typically, the business will lose control of the activity and then hand it back to IT to be managed and regain control.
Ensuring your Cloud & SaaS Asset Management strategy delivers power and control over your applications, infrastructure and expenditure
Fundamentally, the solutions required to control both Cloud and SaaS applications are classic:
Discovery – Fundamentally what is out there? Is everything known to the business?
Inventory – what exactly is it, how does it need to be managed?
Usage – What is it used for, how much, by whom and why?
Optimization – Performance and Capacity planning, identification and eradication of wasted assets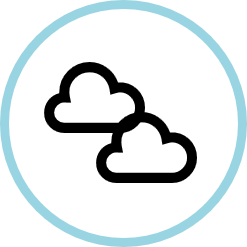 Understand Your Usage of Cloud & SaaS
Gain expanded access to subscription data within an increasing number of SaaS portals, overcoming bottlenecks and increasing visibility for decision makers across the organization
Discovery of key SaaS applications in use across the organization, regardless of which department purchased the subscription
Virtual machine discovery across public Cloud vendors for IaaS and PaaS, including an inventory of software components running in each environment

Accurately capture usage data covering key SaaS applications and PaaS/IaaS environments
Support Business Decision-Making
Advanced analytics and reporting, improve insight and understanding of subscription and usage data held with SaaS, PaaS and IaaS
Access deep, component-level utilization metrics on key Cloud applications
Highlight risks associated with software usage in public Cloud environments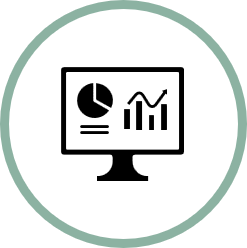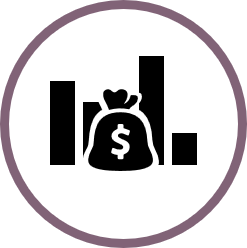 Optimize and Only Pay For What You Need
Identify and assist in the reassignment of duplicate or unused SaaS subscriptions
Ensure assignment of the most cost-effective subscription level for each user
Proactively manage and negotiate Cloud agreement renewals
Ensure effective governance and cost control with role and responsibility-based access for IaaS and PaaS environments
Certero for Cloud is highly automated, simple to use and quick to deploy, delivering rapid, accurate, consistent and repeatable results
Precise and granular insight into SaaS, PaaS and IaaS usage across your organization, regardless of who is using or paying for them
Accurate, complete view of investments and their usage across the whole IT estate enabling better budgeting, forecasting and cost allocation
Overcome the limitations of Cloud portals with single pane of glass visibility of the Cloud and SaaS estate
Improve analysis and reporting of all Cloud applications with a single data source
Information from the Cloud can be combined with that for on-premise deployments, providing a complete end-to-end view of your IT infrastructure
Successfully manage Cloud migration projects, safe in the knowledge that any subsequent investment will be properly managed for maximum ROI
Discover the World's Most Advanced and Modern
Cloud Asset Management Solutions