Certero Think [and do] IT Services Differently
Certero are pioneering the new way that SAM Services can be delivered
Certero Think [and do] IT Services Differently
Certero are pioneering the new way that SAM Services can be delivered
Organizations invest in SAM Services for different reasons, often short-term 'tactical' needs such as establishing a single-point-in-time Effective License Position (ELP) ahead of a True-Up or for audit defence, whilst more forward-thinking organizations may look to a SAM Managed Service for a more 'strategic' approach to controlling software licensing risks and costs. Both options have traditionally relied upon many manual processes, with an ELP that diminishes in value from the moment the customer receives it.
The accepted norm from a SAM 'Managed Service' is to receive 3 or 4 already aging ELP reports which diminish in value as soon as they are created and continue to do so over the course of a year, and often they are accompanied by some 'actionable intelligence' that the customer may or may not be able to act upon.
Services performed through manual processes are not only slow, but also risky, as humans are known to be error prone. Considering these traditional approaches which haven't really changed in over a decade, begs the question; is this really making the most of the advances in technology and delivering the full value of SAM experts? We think not. Which is why Certero have pioneered a new way of performing SAM services that utilizes advanced technology to do the heavy-lifting with the data, faster, repeatable and more accurate and allowing our highly-skilled people in the SAM team to focus on the high-value actions that they're best at; using judgment and expertise to better understand and optimize your software licensing.
The resulting output entirely resets the expectation of a SAM Service. So, with Certero, whether you need tactical or strategic help, you can be sure of a far higher-output service than has ever been possible before, another example of how we think [and do] IT differently.
Technology Led SAM Managed Service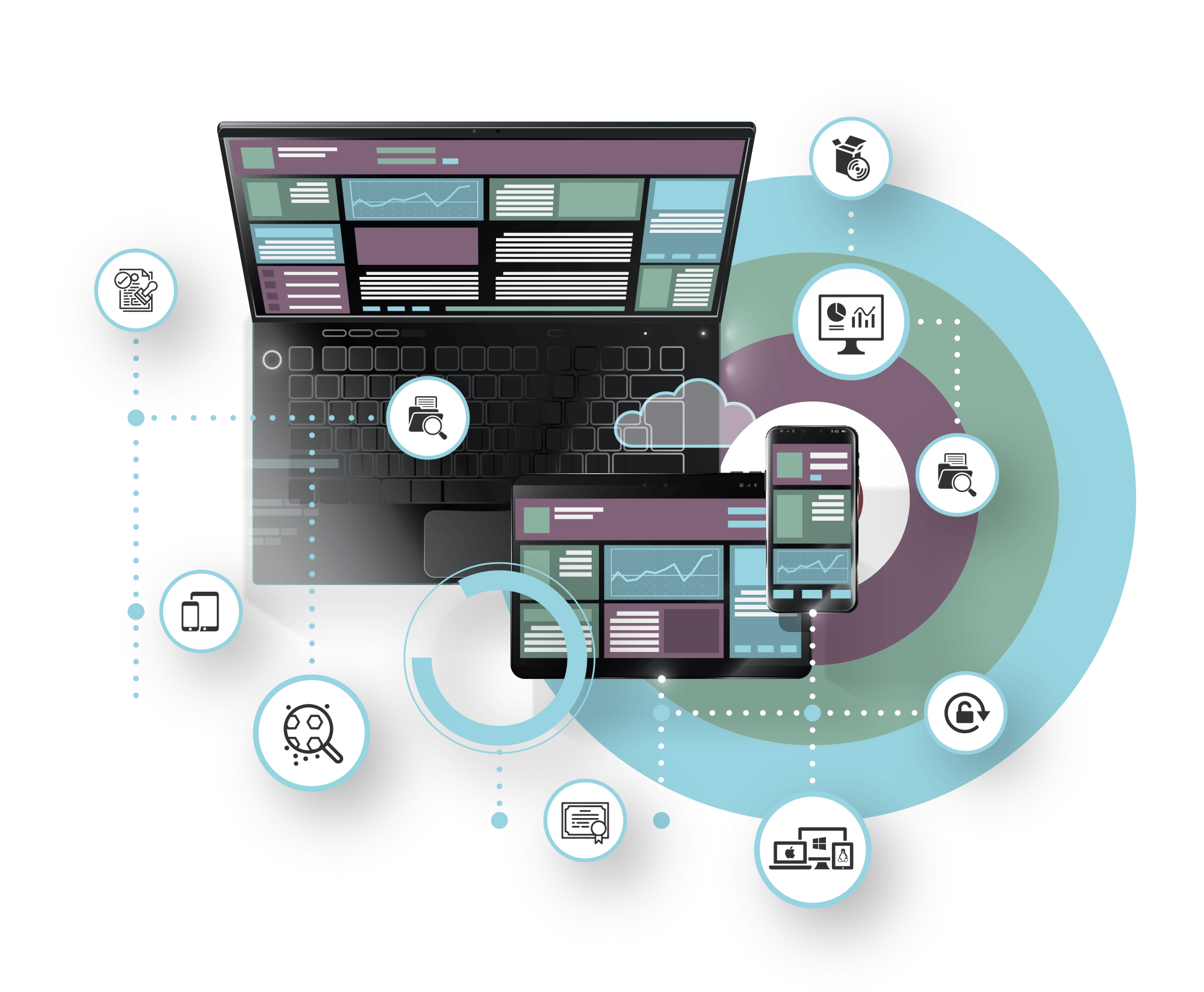 Using unique Certero technology to shift from the 'old ways' of using point-in-time snap-shots of asset data to establish an Effective License Position frozen to a particular point in time, Certero are instead able to calculate and sustain ELP's using LIVE asset data. Dynamically, automatically and constantly updating.
This is an example of how at Certero, we think and do IT differently. Certero technology is years ahead of the market but equally as importantly, so is the way we use it.
We have an amazing global team of licensing experts, who by being able to lean on Certero technology to do the heavy-lifting, are uniquely able to focus their time on the high-value analytical activities that deliver better outcomes for customers – our number one priority.
Getting the most out of their skills and getting the most out of the technology to deliver a higher-value service for our customers. And when time equals cost, through using better resources, used much smarter, Certero can achieve a greater understanding of entitlement (with mega vendors such as Microsoft, Oracle, IBM and SAP and more regular auditors such as VMware, Micro Focus and more) and better strategies towards cost-reducing license optimization.
This means that the value of a SAM Managed Service is no longer how many ELP reports will be generated each year… typically limited to just one, two, or maybe quarterly views of your compliance position. Now with Certero, you can have 365 ELP's per year – available for you directly whenever you want to view it, accompanied by all of the underlying data as well.
So, you can think of Certero's SAM Services as not just answering the question: 'where are we with our software licensing?' but also 'where do we want to be with our software licensing, and how can we get there?'.
With Certero, your ELP is the starting point and your Optimization Performance Reports are your measures of how successful the project has been and which way you need to progress.
This is why our focus is on Quality over Volume, Technology over Manual Processes, and Strategy over Short-term Tactics.
For what this can mean for your business, allow us to use an analogy:
SAM is a journey. Everyone has a different starting point, but we all share a common destination: an OLP – Optimized License Position, to be in control of a defined software licensing and expenditure strategy and to be optimized – investing in only the software the business needs and uses and actively maximizing value from those assets.
As with any navigation, understanding where you are is the first step. This is an Effective License Position (ELP), and contrary to traditional SAM service deliverables, it is not the final destination.
Next is knowing which way to progress. Information will have arisen from your ELP to help guide the way forward, usually addressing potential risks first. Traditionally, you're on your own now. You may make changes and changes may well also occur as business demands, but you won't know what the impacts are of those changes until your next ELP, which may be months away.
How do you know if the actions you took were correct and you are on the correct path?
How do you know if the route you've taken will end up being blocked – through prohibitive cost, or if the need for a different strategy emerges…?
With Certero, any changes you make are immediately apparent and the results of decisions good or bad are visible. You can immediately see any wrong turns and you can measure when you're making progress.
Certero's expertise is available to actively guide you through making changes, because instead of working for weeks to generate your next ELP, Certero's team are able to use their time and extensive experience helping you to work out the best route forward, understand what your options are and the pros and cons of each possibility.
Your Certero ELP is live, so you can see the results and Certero will trend progress for you through your Optimization Performance Report.
So, with guided navigation now available, why settle for anything less?
Certero's global SAM team includes hugely experienced experts on all of the major software vendors, so there's no need to outsource or subcontract reliance to any 3rd parties for any element of the SAM service no matter where or what the requirement may be – it's simply and efficiently, all Certero.
All Certero services are delivered through our expert global consultancy team and Project Management Office, using proven methodologies based on best-practices gained from many hundreds of engagements, ranging from implementations, helping to defend against vendor audits to sustained fully managed services.
Simply arrange a scoping conversation with your local Certero representative to discuss in detail your goals and we can provide you with viable options, with understanding of the scale, complexity and strategies of your business.
If you have a requirement that you don't believe is covered in the examples below– please just ask and we'll be happy to discuss and tailor a solution that is right for you.
For any organizations that may not be entirely sure what they need, we can help you to gauge the gaps and we also offer a number of 'off-the-shelf' packages that help to meet many common requirements.
Technology-Led SAM Managed Service
Certero Discovery & Inventory Service
ELP & Optimization Service
Training & Education Services
To accelerate your SAM journey, talk to Certero today.