SAMS USA 2019: Are Traditional SAM Tools Struggling to Keep Pace with Today's Rapidly Changing IT Landscape?
As one of the main sponsors, Certero will be hosting a World Café session at SAMS USA 2019 that explores the question of whether or not older SAM tools are struggling to keep pace with modern IT landscapes.
This year's SAMS USA event is taking place in Chicago between the 26th and 28th of June. The World Café sessions are segmented into different conversation rounds, where each new group continues the discussion from the last. After the final group has concluded, the hosts summarize their sessions in a short presentation back to delegates at the event.
Join Certero at SAMS USA as Eric Gohdes hosts our World Café session between. You can read the synopsis below:
Are Traditional SAM Tools Struggling to Keep Pace With Today's Rapidly Changing IT Landscape?
As software applications from companies like Microsoft, IBM, Oracle, SAP and others evolve, traditional SAM tools and the vendors that provide them struggle to innovate fast enough to keep pace with this ever changing IT environment.
Have you implemented a traditional ITAM or SAM tool, how long did this take? If not, what is stopping you?
What are the main limitations of your current ITAM/SAM tools, whether this be spreadsheets or a dedicated solution?
What features, functions and capabilities do you want in your ITAM and SAM solutions?
How do next generation solutions measure up against your expectations?
If a next generation solution was available now, that had advanced capabilities, would you adopt it? And if not, why?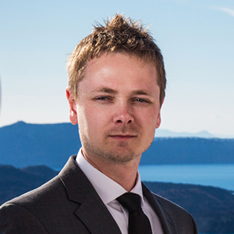 Eric Gohdes
Director of Business Development USA
Certero
Eric Gohdes has over 12 years' experience helping organizations control their IT hardware, software and cloud expenditure, and maximize the value of their ITAM, SAM and CAM programs.
With vast knowledge and expertise in enterprise solutions sales, Eric is responsible for growing Certero's US footprint. He holds an MBA from Minnesota State University and has a passion for building long lasting partnerships, and solving real world IT Hardware, Software and Cloud Asset Management challenges. Eric's main focus is working alongside organizations during Proof of Concept projects, and helping them achieve license cost savings and gain greater visibility and governance of their IT estates.
Ready to Speak to the Team that Makes Our Customers So Happy
?