ITAM Review USA: A Story of Transformation - How Dakota County Revolutionized their Approach to ITAM and SAM
At this years' annual ITAM Review USA Conference, Certero and Dakota County will discuss the limitations of incumbent tools and how organizations can leverage next generation solutions for greater value.
The 3rd annual ITAM Review USA Conference is being held on the 13th and 14th of March at the University of South Florida, St. Petersburg (USFSP). Certero is a perfect fit for this year's theme, which focuses on enabling the next generation of ITAM departments.
Delegates will discover how next generation ITAM and SAM can help organizations govern IT hardware and software assets more strategically, and deliver beyond compliance and optimization to provide smarter decision making across the whole enterprise.
Certero are the driving force behind the next generation of hyper-scalable, automated ITAM and SAM solutions. Organizations in the USA, Canada, Europe, South America, Asia and Australia all benefit from Certero's advanced and modern IT hardware and software asset management solutions, driving value from ITAM and SAM practices as well as strategic initiatives such as business transformations, cloud migrations, IT security improvements and more – all of which is enabled by Certero's unique Architectural Advantage.
At this year's conference, Certero's Eric Gohdes will be joined on stage by Dakota Country's Edward Kranz to provide a real-world example of how Dakota Country are moving away from their incumbent tools to next generation solutions. The seminar is being held on the 14th of March between 2:00pm and 3:00pm. You can read the synopsis below:
A Story of Transformation: How Dakota County Revolutionized their Approach to ITAM and SAM
For many organizations, managing IT hardware and software assets is very challenging. Merging fragmented data sources from disparate applications and performing a range of manual processes and data entry tasks dramatically increases the workload of licensing experts, slowing down their ability to deliver value and introducing the threat of human error into the data.
In this seminar, Dakota County's Edward Kranz and Certero's Eric Gohdes will discuss the challenges and limitations of performing ITAM and SAM with inadequate tool sets. They will explore what best practice looks like and how it can be leveraged to go beyond improving the efficiency of ITAM and SAM processes, enhancing vendor compliance, reducing audit risk and increasing cost savings.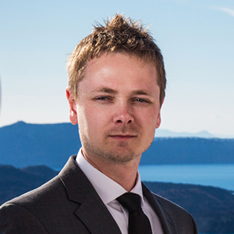 Eric Gohdes
Director of Business Development
Certero
Eric Gohdes has over 12 years' experience helping organizations control their IT hardware and software expenditure and maximize the value of their ITAM and SAM programs. With vast knowledge and expertise in enterprise solutions sales, Eric is responsible for growing Certero's global footprint. He holds an MBA from Minnesota State University and has a passion for building long lasting partnerships and solving real world ITAM and SAM challenges. Eric's main focus is working alongside organizations during Proof of Concept projects and helping them achieve license cost savings and gain greater visibility and governance of their IT estates.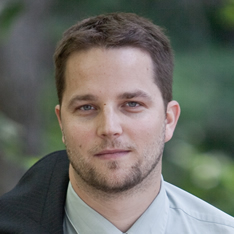 Edward Kranz
IT Systems Supervisor
Dakota County
As IT Systems Supervisor for Dakota County, Ed leads a team of Systems Administrators to ensure an efficient, effective and reliable compute environment. In addition, Ed serves as technical consultant for numerous areas of county operations, and specializes in Systems Architecture, Server Virtualization, Datacenter Virtualization, Datacenter Management, Systems Administration, Desktop Environment Management, Mobile Technology, Unified Communications, and Video Conferencing. In his spare time, Ed is an aviation enthusiast, airplane builder, travel vlogger and is currently flying his Vans RV-10 airplane.
Ready to Speak to the Team that Makes Our Customers So Happy
?