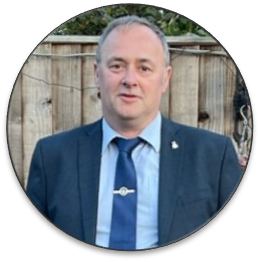 Paul Johnson – Oracle Licensing Expert
Oracle Licensing Consultant for Certero. Using 'Certero for Oracle' certified application to analyse customers Oracle estates, entitlement and contractual data to produce effective license positions as well as highlighting potential optimisation opportunities or compliance risks. Provide customers with full end-to-end proactive management of their Oracle estates so customers can make better business decisions when spending with Oracle.
What Is an Oracle Technology Network Java License?
Prior to the NTFC license being released in April 2019, the free Java license provided by Oracle was called the Oracle Technology Network License, or 'OTN' for short. 
When Does the Oracle Technology Network (OTN) Java License Become Chargeable?
Reading through the Oracle Technology Network (OTN) License Agreement for Oracle Java SE, you can see that there are terms that will make Oracle Java free. Let's take a look; 
License Rights and Restrictions Oracle grants you a nonexclusive, nontransferable, limited license to use the Programs, subject to the restrictions stated in this Agreement and Program Documentation, only for: 
I. Personal Use, 
II. Development Use, 
III. Oracle Approved Product Use, and/or 
IV. Oracle Cloud Infrastructure Use. 
"Personal Use" refers to an Individual's use of the Programs solely on a desktop or laptop computer under such Individual's control only to run Personal Applications. 
 "Development Use" refers to your internal use of the Programs to develop, test, prototype, and demonstrate Your Applications. For purposes of clarity, the "to develop" grant includes using the Programs to run profilers, debuggers, and Integrated Development Environments (IDE Tools) where the primary purpose of the IDE Tools is profiling, debugging, and source code editing Applications. 
"Oracle Approved Product Use" refers to Your internal use of the Programs only to run: (a) the product(s) identified as Schedule A Products at Java.com/oaa; and/or (b) software Applications developed using the products identified as Schedule B Products at Java.com/oaa by an Oracle authorized licensee of such Schedule B Products.  
If you are unsure whether the application you intend to run using the Programs is developed using a Schedule B Product, please contact your Application provider. 
"Oracle Cloud Infrastructure Use ("OCI Use")" refers to Your use of the Programs on Oracle's Cloud Infrastructure with the Oracle Cloud Infrastructure products identified in the Oracle PaaS and IaaS Universal Credits Service Descriptions available at http://Oracle.com/contracts during the period in which you maintain a subscription for such Oracle Cloud Infrastructure products. 
For customers licensing Java under Oracle Technology Network License Agreement, they must meet one of the above four requirements. 
How to Accept OTN License Terms
When installing Oracle Java there is a mandatory requirement to accept the relevant terms and conditions. Specific versions of Oracle Java will be linked to the OTN license agreement and where applicable, by installing the software you have agreed to the terms. 
When installed, there is a license.txt file held within the software location. This includes a link to the OTN license agreement, which the user has agreed to.  
What is An Oracle BCL?
Prior to the OTN license, you will see the BCL license. The BCL license stands for 'Binary Code License' and is a free license to cover "computers, including desktop and laptop computers, or servers, used for general computing functions under end user control (such as but not specifically limited to email, general purpose Internet browsing, and office suite productivity tools)". This license means that the use of Oracle Java is only chargeable when any 'commercial features' are used. 
OTN and NFTC What is the Difference?
The major change between the NFTC and OTN license is that Oracle has included the following wording around the license applicability; "internal business operations".  
For most customers, this will mean that irrespective of the host's usage type, there will be a cost reduction when moving from OTN to NFTC. The significant difference is that an OTN license is restricted to non-production environments, whereas the new NFTC license can be used on any host that offers "internal business operations" only. This can open up the possibility for significant savings if all environments are upgraded to v17+ .
How Certero Can Help 
If you're concerned about the risks surrounding the use of Oracle Java, then Certero can help with a SAM Service for Oracle Java. Certero combines the extensive expertise of our in-house Oracle licensing consultants alongside some of Certero's LMS/GLAS verified Oracle licensing technology, to discover and provide clarity over your IT infrastructure and usage of Oracle Java products. Our independent SAM consultants can analyze your environments, identify any present risks, and expertly guide you through strategic risk-mitigation activities to protect your business.  
This blog is an excerpt from the Certero eBook 'Understanding Oracle Java Licensing', available to download free at www.certero.com 
For more helpful Oracle licensing and Software Asset Management guides, visit www.certero.com and follow Certero for updates. 
Follow us on Linkedin for more SAM
updates
Read more like this from
Certero
Ready to Speak to the Team that Makes Our Customers So Happy
?