What is IT Asset Management (ITAM)?
Why do you need IT Asset Management? What should your strategy be? How do you implement ITAM to increase control and reduce risks? How can ITAM transform your Service Desk?
What Is An IT Asset?
Before discussing how to manage your IT assets, we need to understand what an asset is:
'IT Asset' covers your physical assets such as IT hardware, plus software systems, and other digital resources such as licenses, warranties, and service agreements. It encompasses any component critical to the organization's IT operations.
Assets are a significant cost to any business, so it's vital they deliver value to the company throughout their lifecycle and are managed to avoid potential risks to the business.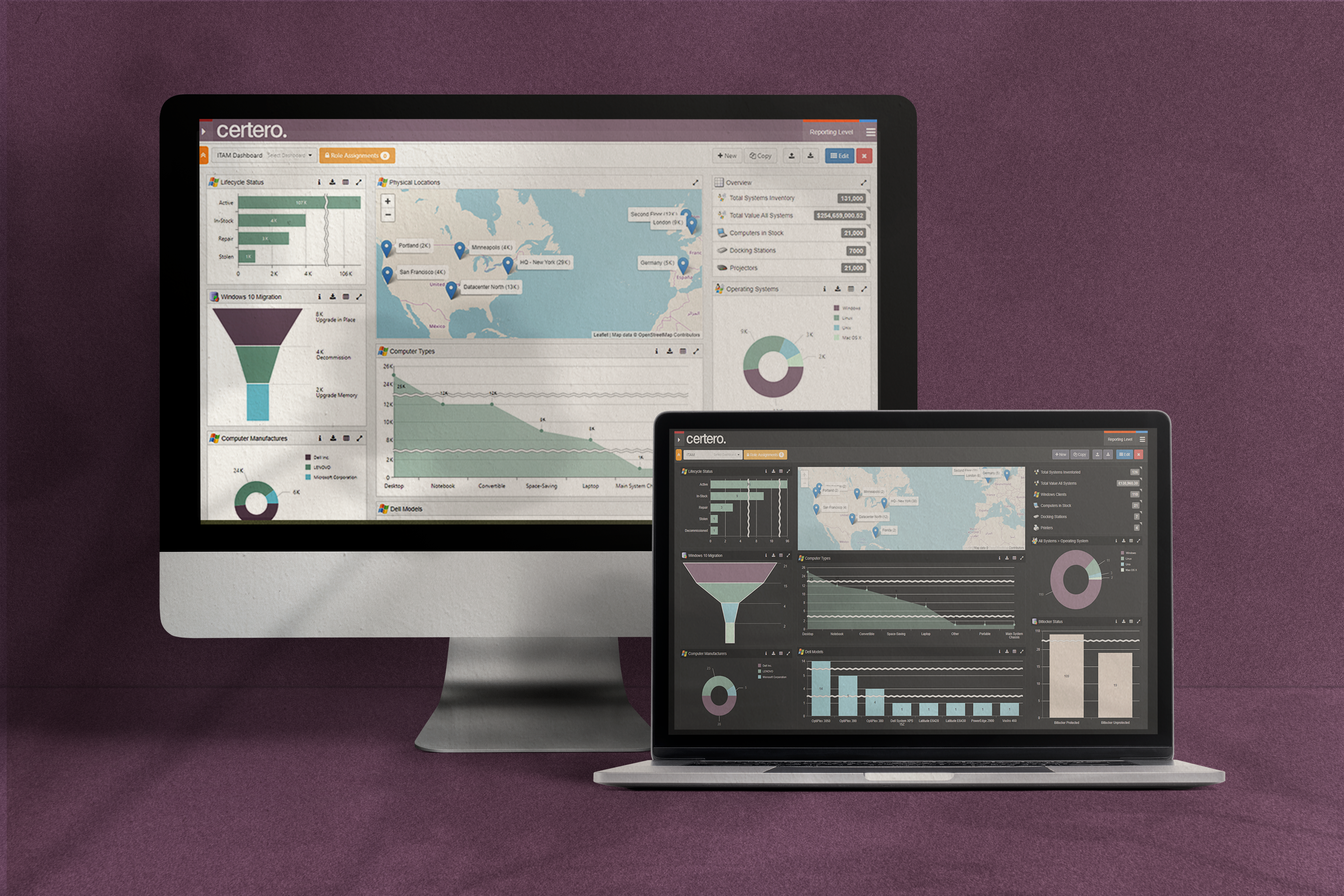 What is IT Asset Management?
IT Asset Management (ITAM) is a crucial practice for any business that relies on technology to operate efficiently. IT Asset Management software encompasses IT hardware and software discovery and inventory management, to enable organizations to account for, secure, use, and optimize the value of their assets.
ITAM serves as the "eyes and ears" of asset management best practices, providing real-time information to answer questions such as:
What devices and software are deployed?
Who are they deployed to?
Where are they located?
How are they configured?how are they used?
Additionally, ITAM helps organizations understand how their assets have changed, their costs and compliance with information security standards (and asset data).
The intelligence gained through ITAM is the foundation of many other processes, including hardware asset lifecycle management, software asset management (SAM), technical support, information security management, cost management and technology value optimization.
With ITAM, organizations can gain a holistic view of their assets and make informed decisions to optimize value and drive business growth.
Certero provides comprehensive ITAM solutions to help organizations manage their assets effectively and efficiently, ensuring they can focus on delivering value to the business.
Choosing The Right IT Asset Management Solution
Your IT Asset Management (ITAM) software must support strategic decision-making and give you visibility and control over hardware and software, everywhere.
You need to be able to make sense of information to inform sound decision-making, and you need that asset intelligence immediately from a single, unified, trusted information source.
With many ITAM software vendors on the market, choosing the right IT Asset Management Tool is critical to the success of your organization. Here are some key considerations to keep in mind when selecting an ITAM solution:
Business Requirements: Before investing in an ITAM solution, it's essential to identify your organization's specific requirements. This includes the size and complexity of your IT infrastructure, the different platforms and environments, the level of control you require over your assets, and any compliance or regulatory requirements you need to meet.
Ease of use: The ease of use of an ITAM solution is critical. Look for a user-friendly and intuitive solution with an interface that is easy to navigate. This will ensure that your team can quickly and easily adopt the solution and will free-up access to information on a daily basis. 
Support: Even the best software can sometimes have technical issues, and you may need help troubleshooting these. Whether you encounter software glitches or difficulty using certain features, the vendor's customer support quality is important. Look for vendors that have a good reputation for support and customer focus.
Security: ITAM solutions store a lot of essential data about your assets, such as purchase dates, maintenance schedules, and insurance information. Protecting this data from cyber threats like ransomware and malware is essential. Therefore, it's important to choose software with solid security measures.
Features: Look for a system that includes all the features you need and maybe some you think you might need in the future. Key features should include:
Agent and agentless network discovery
Inventory Management
Virtualization connectors
Native reporting and analytics
Automation / real-time asset intelligence
Software Distribution and Patch Management
Ability to measure software usage
Option for additional Software Asset Management
Available as a fully featured SaaS solution
ITSM connectors, to populate a Service Desk CMDB
Recognized security credentials, like ISO 27001 and Cyber Essentials Plus
Doing this will allow you to gain complete visibility into your IT assets, streamline lifecycle management, security and support, and ensure compliance with regulatory requirements.
Scalability: Look for an ITAM solution that can grow as your business grows and handle the management of additional assets as your organization expands.
Benefits of IT Asset Management
Assisting Software Asset Management
Solid ITAM is essential for Software Asset Management. It provides clarity over all deployed software versions and editions, licensing, compliance risk, and over spending that can be eliminated. Ideally, your ITAM software should be fully integrated with your license management software, or even better a single asset management system that covers ITAM, SAM, SaaS and Cloud Management such as Certero.
Determine Total Cost of Ownership
Efficient IT Asset Management solutions allow businesses to accurately identify the total cost of ownership and make informed decisions throughout the asset lifecycle. Imagine being able to see all of a users devices from desktop to mobile devices to cloud based applications such as Microsoft 365, all through a single pane of glass.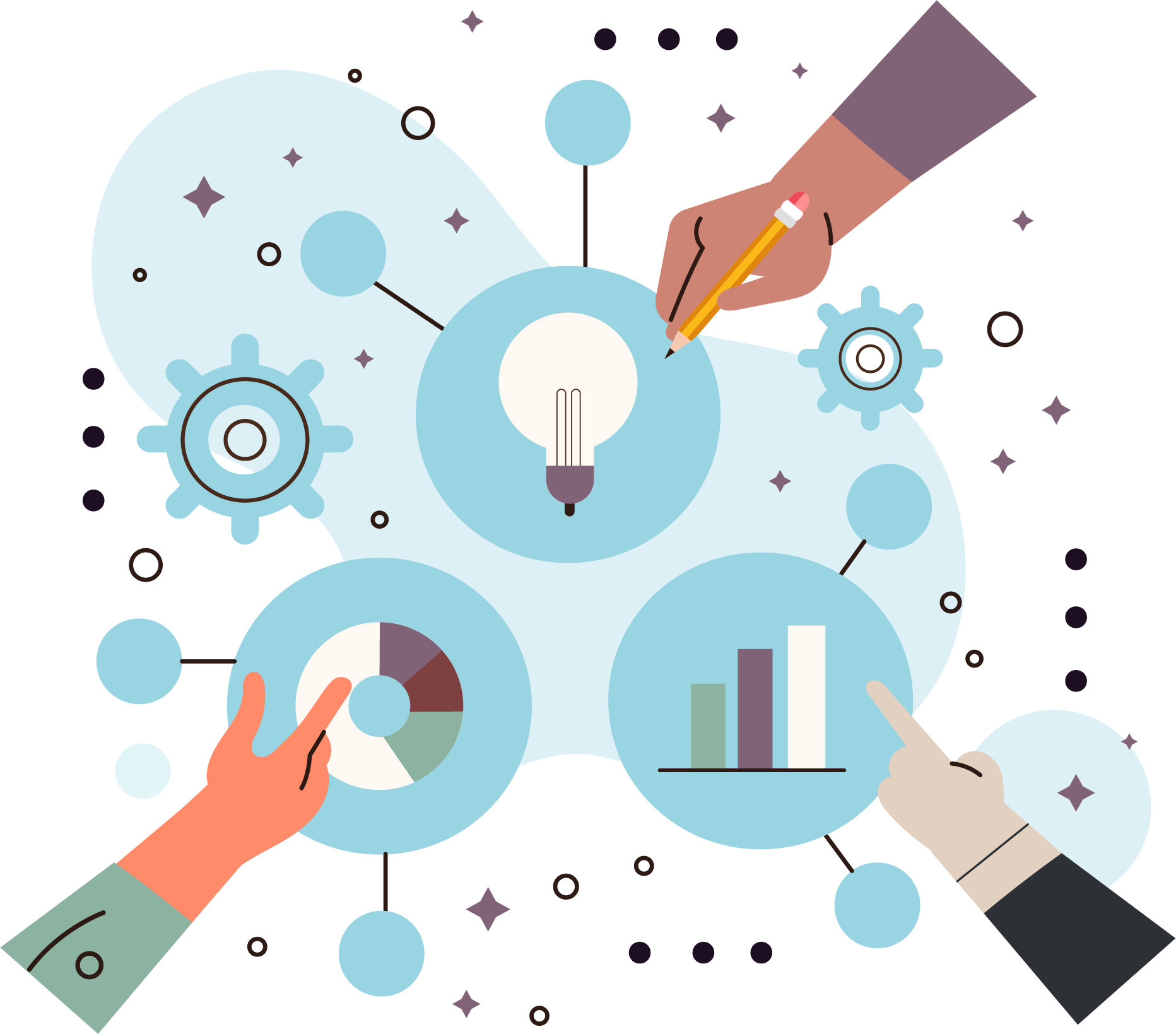 Improved Security
You can't manage what you can't see, and gaps in visibility are unacceptable. In gaining complete visibility and control over the Information Technology ecosystem, IT teams can quickly locate any security weaknesses, assess who may be affected and fix issues.
Standardization
Maintaining efficiency and productivity is a priority for every business. With an IT Asset Management solution, your business can create a standard set of business practices to streamline standardized IT equipment. 
Supporting Service Desk
ITAM ensures that inventory data remains up-to-date, normalized, accurate and centralized. Certero's API to populate the CMDB gives ITSM teams the information they need at their fingertips.
ITAM and your IT Service Desk
When it comes to IT Asset Management (ITAM) and your IT Service Desk, it's essential to recognize that each field has its complexities, despite ITAM often being considered a sub-discipline of IT Service Management (ITSM).
To effectively manage ITAM and especially Software Asset Management (SAM), specialized disciplines and best-of-breed solutions are necessary, especially for large-scale enterprises and when dealing with data center vendors like Oracle, IBM, and SAP.
While ITSM solutions may include basic ITAM/SAM features on paper, they often need more depth and breadth of dedicated solutions like Certero. Therefore, we recommend thoroughly assessing your ITAM and SAM requirements when evaluating ITSM solutions.
Additionally, it's worth noting that robust solutions like Certero can seamlessly integrate with any Service Management solution, allowing you to have the best-of-breed solutions for ITAM, SaaS, Cloud and SAM, as well as your preferred ITSM solution. The more comprehensive the information you input, the better your ITSM processes and solution will perform, ultimately resulting in reduced support costs.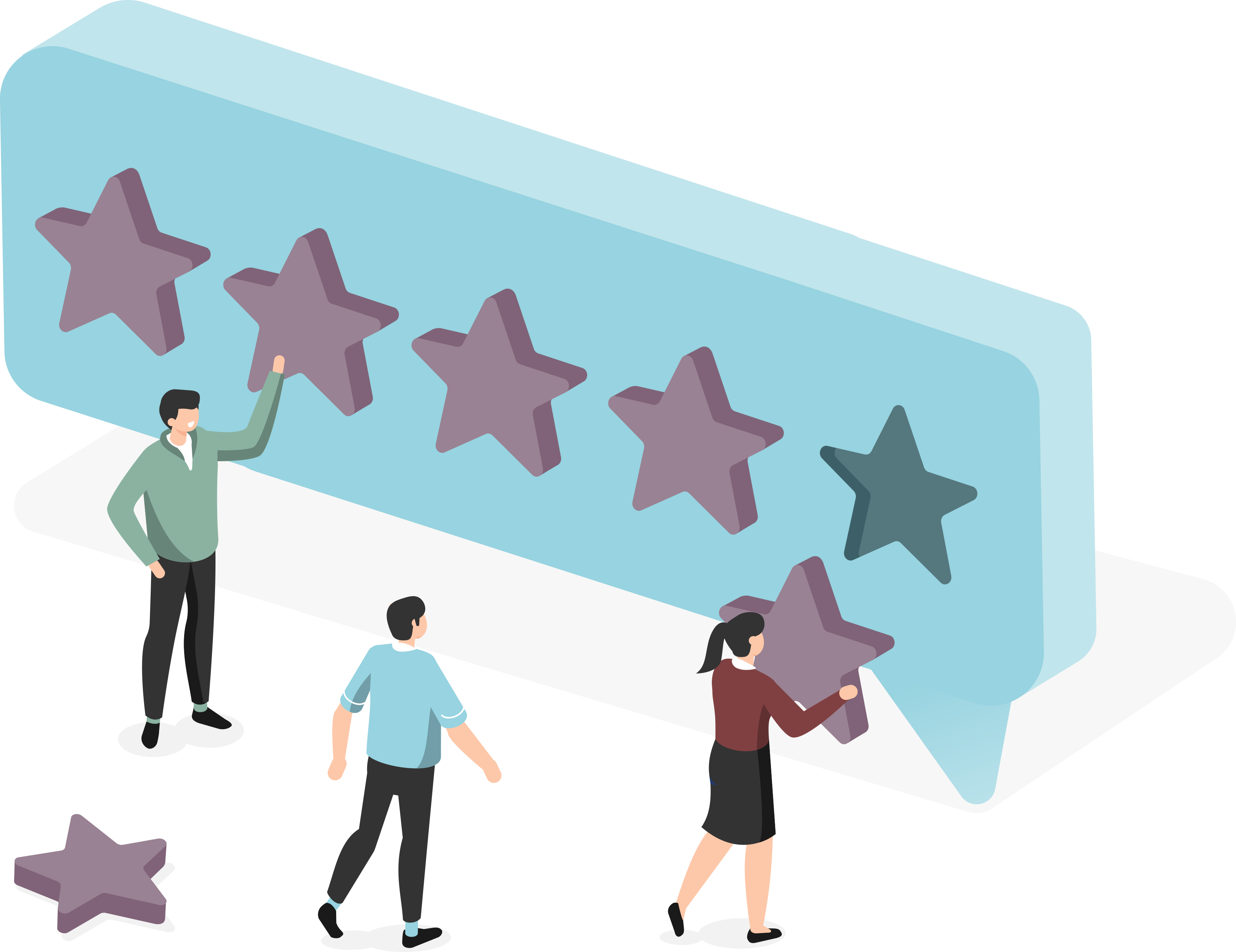 We're using Certero to support our CMDB process. Our CMDB used to be basically a record of what we bought. Now, we're using the Certero API to enhance it, so we know what we've bought, who's using it, who's not using it, and what we've lost. So as part of stock-keeping, we know what we need to investigate.
Certero's IT Asset Management Solutions and Services
Certero provides you with a complete IT Asset Management platform allowing you to centralize the management of your entire IT estate
A Single Unified Source of the Truth - Certero Platform
At Certero, we offer a unified platform that simplifies complex IT data management. Our platform intelligently cleanses and rationalizes your data to provide a reliable 'single source of truth' and a 'single pane of glass' solution to manage your entire IT estate.
Our customizable user dashboards make it easy to understand, share, and communicate information, providing real-time views of your data rather than static, outdated reports. With our dashboards, you can automate repetitive manual tasks, improve accuracy, and quickly drill down into the underlying data through reports if needed.
The solution must cover your full enterprise scope, desktop to data center to Cloud, and enable you to simply switch on the features you need without being restricted.
Depth of Discovery
If you want to avoid using several discovery tools, it's crucial to consider the discovery depth of your solution.
It should be able to locate every device on your network with an IP address and collect comprehensive data, including information that may only be needed infrequently.
Let's take printer toner, for example. By receiving proactive notifications when toner levels are low, you could trigger an automatic process to reorder toners, ensuring user productivity is not disrupted. If you want to review your strategy and replace devices with MFDs, then the view of total usage is also available and will save you real-time and money when you need it.
With Certero, you can streamline IT asset management, access reliable data, and make informed decisions. Our customers have shared real-world examples of how Certero has saved them time and money, demonstrating the value.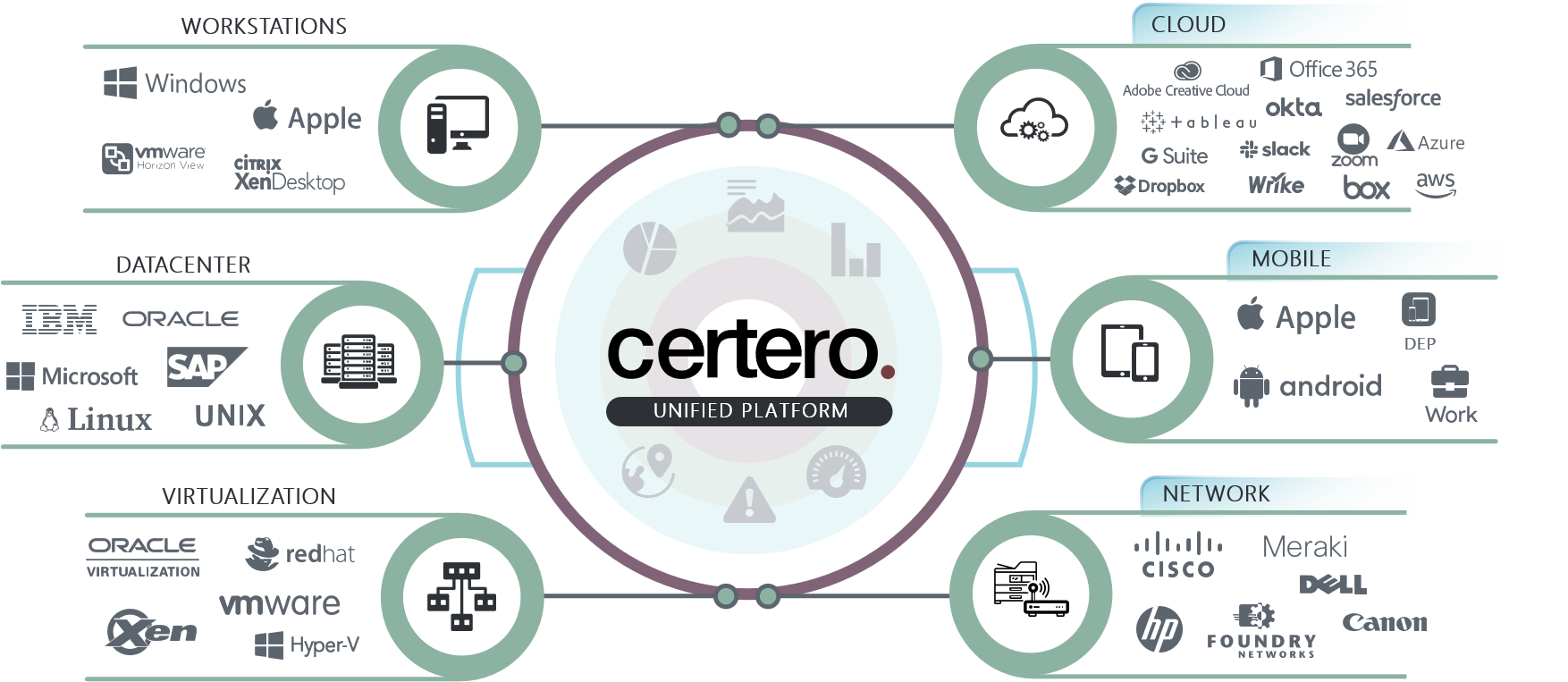 "Certero supports our change management and governance, showing us where things are, the configuration and performance differences, the lack of standardization. I can see it, my team can see it and so can the senior leadership in IT. It's that birds-eye view of everything that makes Certero the source of the truth we need to check and balance and it's the measurement of our failure and success."
Questions You May Have About IT Asset Management
+ Why is IT Asset Management Important?
ITAM can be thought of as predominantly 'hardware asset management'. As the way in which we rely and consume IT has increased, the added challenges of remote working and devices being potentially anywhere, has increased the need for business to maintain visibility and control.
The old adage that 'you can't manage what you can't see' is still true and the information supplied by ITAM underpins so many other IT management disciplines, including security, software asset management, IT operations management and user support.
Across this growing landscape, is the need for technology value optimization – understanding not just what you've got, but what you can do with it and how it delivers value to the business. ITAM intelligence is IT capability, and as digital transformation programs progress, seeing and understanding your IT is more critical than ever.
Additionally, Certero's unified approach to ITAM eliminates the need to manage and work-around a number of older toolsets. This means that data are all in one place, which enables automation and removes barriers to information. This constantly informed and ready, real time means to make data-driven decisions will transform IT operations, reporting and management.
+ What is an Asset Management Policy?
An asset management policy is a process that defines how an organization manages asset life cycles. From purchase, operation, maintenance, upgrading, and eventual disposal of business IT assets, ITAM processes and information are essential to maintaining control. Additionally, these policies allow for further insight into assets and how they're consumed, supporting greater value optimization.
+ Is IT Asset Management an Automated Process?
IT Asset Management from Certero provides businesses with real-time, accurate data to guide informed decision making. Automation can be enabled to ensure that information remains as complete as possible and up to date. For example, new devices discovered on a network can be automatically inventoried and brought into a 'managed' state. Software discovered on these systems can then be automatically identified and software license compliance reports updated accordingly.
IT Asset Management from Certero provides businesses with real-time, accurate data to guide informed decision making – from locating hardware, analyzing usage, ensuring organization security as well as preventing the over-purchasing of IT resources.
Offering support to both individual employees and the wider business unit, a quality IT asset management solution is something your business cannot, and should not, live without.
Want to discover how IT Asset Management can unlock your business' potential?
Get in touch with one of our expert team members today!