IT Asset Management (ITAM) From Certero
IT Asset Management solutions from Certero provide complete visibility, from mobile to mainframe to cloud, across your business' IT estate.
Implementing an IT Asset Management (ITAM) solution allows your business to achieve complete visibility of its IT estate from mobile to mainframe to cloud – ensuring that you have absolute control over your assets.
In short, an ITAM solution gives you the information necessary to make informed business decisions – from knowing where devices are to who is using them to whether they are being used efficiently. Alongside the financial information, usage data and user data from sources such as active directory, Certero's ITAM solution allows you to manage the life cycle of all IT assets, facilitating tactical and strategic decision making.
In today's landscape, we're becoming increasingly reliant on IT hardware and software, and as such, it can be difficult to keep track of, and manage, our assets. Aside from knowing where hardware and software assets are, we're also under pressure to see that they are effectively maintained, secured and supported to ensure an optimum asset lifecycle.
This is why an IT Asset Management solution is so vital, as it provides the business with the granular detail required; from who last accessed a particular device to whether BitLocker is enabled. With an ITAM solution, the IT team is granted access to all of the information, including usage data, connected to an asset. They may then use this knowledge to make informed business decisions in a short time frame, as well as aiding in the enforcement of standardized business practices for IT.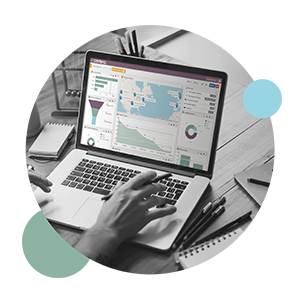 Get full IT Asset Management (ITAM) support in one unified platform
The Benefits of IT Asset Management
See what IT Assets You Own
Keeping track of your entire IT estate can be a near-impossible task without an ITAM solution – and this doesn't even begin to consider how you'll ensure the information is kept accurate, normalized and up-to-date. ITAM solutions allow IT Managers to break free from outdated spreadsheets and instead normalize data within the Certero platform – eliminating human error and minimizing mistakes. To simplify matters, Certero centralizes the data across all devices and vendors, giving you a single source of the truth to answer the important questions; what IT assets do I own? What do these assets do? Where can these assets be found? How are my assets connected? Are my assets being used? Along with many others.
Using both multiple discovery mechanisms and a combination of agent and agentless technology, Certero for Enterprise ITAM ensures that there are no blind spots within the network and that all IT assets can be accounted for and inventoried. This is completed with granular detail – right down to your printer ink levels, Wi-Fi point and routers, networks and switches so that no stone is left unturned!
We provide complete visibility to help secure your estate and ensure you can find and protect any vulnerabilities that may arise. And to ensure that these answers are provided promptly, our asset inventory is collated in real-time rather than periodically so that you can make fast, informed decisions with accurate data, readily available whenever you need it.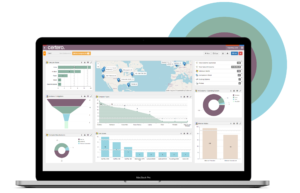 Improved Decision Making
Making informed decisions is an impossible task when you don't have all the information at your disposal. As such, Certero's IT Asset Management solution ensures that this is never the case by offering a full understanding of what assets exist, where they exist, what their purpose is within the wider IT estate as well as whether they are being used.
With such a high quantity of data available, data visualization is essential when forming real business insights. Whilst other providers may offer pre-canned, generic charts and dashboard with little to no flexibility and little meaning, Certero can present any and all data in a through a customizable dashboard and flexible charts to suit your business – allowing you to stay alert and keep track of what really matters.
The Additional Benefits of IT Asset Management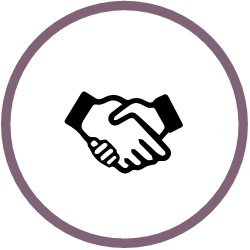 Assisting Software Asset Management
Software Asset Management and IT Asset Management is a pairing that works. Predominantly because ITAM ensures the software visibility needed for an effective SAM – improving the decision-making processes whilst decreasing risk.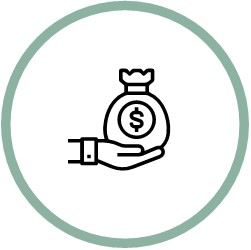 Determine Total Cost of Ownership
Efficient IT Asset Management solutions allow businesses to accurately identify the total cost of ownership – allowing them to make informed decisions both confidently and quickly.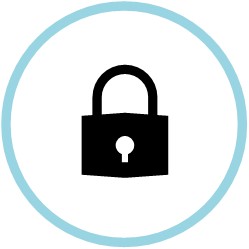 Improved Security
In gaining complete visibility and control over the IT ecosystem, IT teams can apply the given knowledge and locate any security weaknesses across their inventory and fix them.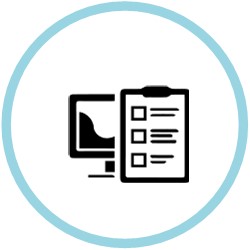 Standardization
Maintaining efficiency and productivity is a priority for every business. With an IT Asset Management solution, your business will be able to create a standard set of business practices to streamline standardized IT equipment.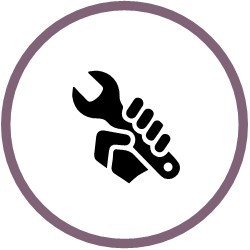 Supporting Service Desk
ITAM ensures that inventory data remains up-to-date, normalized, accurate and further populates the CMDB so your ITSM (IT Service Management) team has accurate and reliable data – meaning the level of service provided by the service desk team will be improved.
Questions You May Have About IT Asset Management
+ Why is IT Asset Management Important?
In our ever-advancing world, the management of IT assets has grown in importance due to our increased reliance on IT hardware. And, as IT hardware and software are often a costly expenditure for businesses, both to purchase and maintain, and this is exactly why IT Asset Management is important.
ITAM solutions are implemented to support IT teams so that they may ensure that the organization's resources are being used efficiently – both to support the needs of individual users and the wider business landscape.
Additionally, ITAM solutions allow for greater data intelligence and more informed decision-making processes. This allows organizations to boost business value beyond the numbers of quantity and accuracy.
+ What is an Asset Management Policy?
An asset management policy is a process that manages the purchase, operation, maintenance, upgrading and eventual disposal of business IT assets. This allows inventory to remain up-to-date and further allow companies to know where hardware and software are at any one time. Additionally, these policies allow for further insight into the hardware itself – ensuring that life cycle management can be optimized and value increased.
+ Is IT Asset Management an Automated Process?
Some IT Asset Management processes can become automated, such as automatically discovering and inventorying new devices as they become 'live' on the network so as to always have a complete, 'live' view of the IT estate. This will be of benefit to many organizations and having an IT Asset Management process with increased automation allows for more accurate results in a shorter time frame – both reducing human errors and increasing productivity.
IT Asset Management from Certero provides businesses with real-time, accurate data to guide informed decision making – from locating hardware, analyzing usage, ensuring organization security as well as preventing the over-purchasing of IT resources.
Offering support to both individual employees and the wider business unit, a quality IT asset management solution is something your business cannot, and should not, live without.
Want to discover how IT Asset Management can unlock your business' potential?
Get in touch with one of our expert team members today!