Digitally Transform your IT Asset Management and Self-Service capabilities with Certero
Transform in days and weeks, not months and years,  start your journey now
The Solution: Certero Digital Transformation Edition
Certero are helping organizations digitally transform within days and weeks, not months or years by offering a uniquely simple opportunity to radically transform how IT can provide value and service to the business, while cutting loose the cost and complexity of old legacy toolsets, headaches and manual processes.
Quick and Easy to Adopt, Simple yet Powerful to Use
All the unique 'differences' of Certero, available, out of the box, from day one.
Single normalized data source (Big Data)
The platform architecture means that all products are contributing to one consolidated data source within Certero by default, so incredibly powerful information is readily available with no hassles or integrations required. This provides the business insights and intelligence that powers greater productivity and further Digital Transformation improvements, all available straight-out-of-the-box with Certero.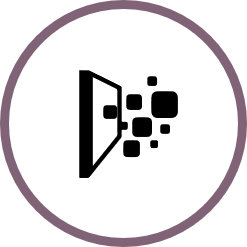 Single Pane of Glass
One simple yet powerful User Interface is used across all Certero products, with customizable User Dashboards & Reporting as part of the common user experience. So once a user is trained, they know how to navigate around any other Certero product.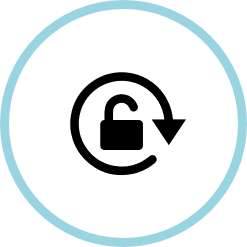 ISO27001 Certified
With Certero, security is end to end, no gaps.
Reduced Overheads of managing Multiple Vendors
A single vendor relationship, a single SaaS delivered solution. Simple to manage.
Unparalleled Global Customer Support and Services
Certero' s customers are the happiest in the industry and know that if needed, Certero can always step-up beyond tech support and help them to achieve their goals. See Gartner Peer Insights.
Transform Your Service to Users with Self-Service
Drive new efficiencies and levels of service satisfaction and increase service desk capacity, by empowering your users and automating the response to requests for password resets as a simple but time-saving example. More capacity returned to your Service Desk.
Positioned to build further
If you'd like to add more solutions such as Data Center, SaaS, Cloud and Services then this can be done in minutes.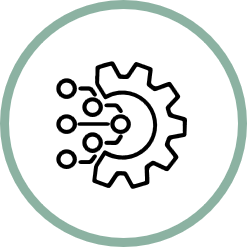 Transformation with Minimal Risk
Certero will support you through the transition process onto the new SaaS platform with training and technical support and work with you to neutralize any commercial and time pressures, ensuring a smoothly managed process with minimal impact to your operations.
What is Digital Transformation
Digital Transformation can be a catch-all term, often mis-used to describe simple 'digitization' such as replacing an existing task in a digital way – for example recording transactions in a paper book to recording transactions in a computer via a spreadsheet. Digital Transformation, however, really is a process that fundamentally changes the way that businesses operate and engage with their markets.
Ultimately a Digital Transformation strategy is all about being analytical, opportunistic and leveraging the power of modern technology in multiple ways; automating manual processes, deriving insights and intelligence from data and removing the old bottlenecks in processes that slow the business down and prevent it from growing and engaging in new markets.
The benefits of Digital Transformation are clear and measurable – higher productivity, leaner operational efficiency, increased readiness, agility and scalability… but where do the disciplines of IT Hardware, Software and Cloud Asset Management come in?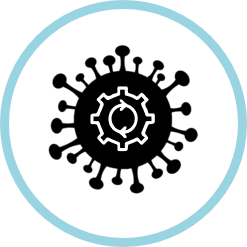 Covid 19 - When Push Comes to Shove
Due to the unprecedented global Pandemic of 2020, businesses who were not already on this journey had to scramble to respond whilst others that were further ahead, were better able to weather the storm and respond to the unfolding impact that COVID-19 had on business operations, workers and finances.
What has been clear, is that the digital strategy and the disciplines of ITAM, SAM, SaaS & Cloud asset management were an important part of the solution that kept business operating safely, with unprecedented movement to new Cloud technologies and the additional scope of workers needing to maintain productivity from home, wherever possible.
 In this new world, whilst long-term promised benefits of increased efficiency and reduced costs are playing out, business are now able to garner and act on the Business Intelligence that Digital Transformation brings, with the increased insights and measurements as to how the business functions. This leads to an informed cycle of on-going improvement, measurement and further transformation.
Stop talking about it – Start to do it
Adoption of digital transformation in the most part has been more aligned to 'talking about it' and not 'actually doing it'. With the Covid-19 pandemic of 2020, organizations have started to understand that they need to stop talking and start doing. Digital Transformation doesn't have to be a single monolithic project that costs millions and takes many years to complete. Organizations can opt to start the journey by taking the approach of many small frequent steps akin to the agile method.
Certero can help your digital transformation within days and weeks.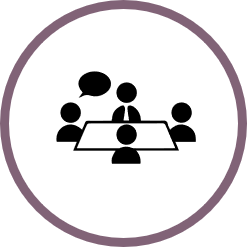 How Certero can help you remove your legacy technology and Digitally Transform at the same time.
The Trouble with Legacy
Businesses all have different legacy technology within their IT environments, and it can be difficult to know where to begin with a Digital Transformation strategy. Often there are a number of piecemeal solutions in place to manage different disciplines – one solution for Mobile Device Management, another for managing IT hardware, another for Software Asset Management etc. etc. It's laborious to have to work around many different solutions and data sources, often providing conflicting information and no clear 'Single Source of the Truth' for informed decision making.
Many organizations also aspire to have greater automation and to embrace Self-Service. With the vast increase in users now working from home, empowering users to help themselves 24/7 whilst simultaneously reducing the workload on the IT Service Desk is no longer a 'nice to have' but is really essential to accommodate new productive ways of working. However, many businesses feel they do not have mature enough processes to accommodate it.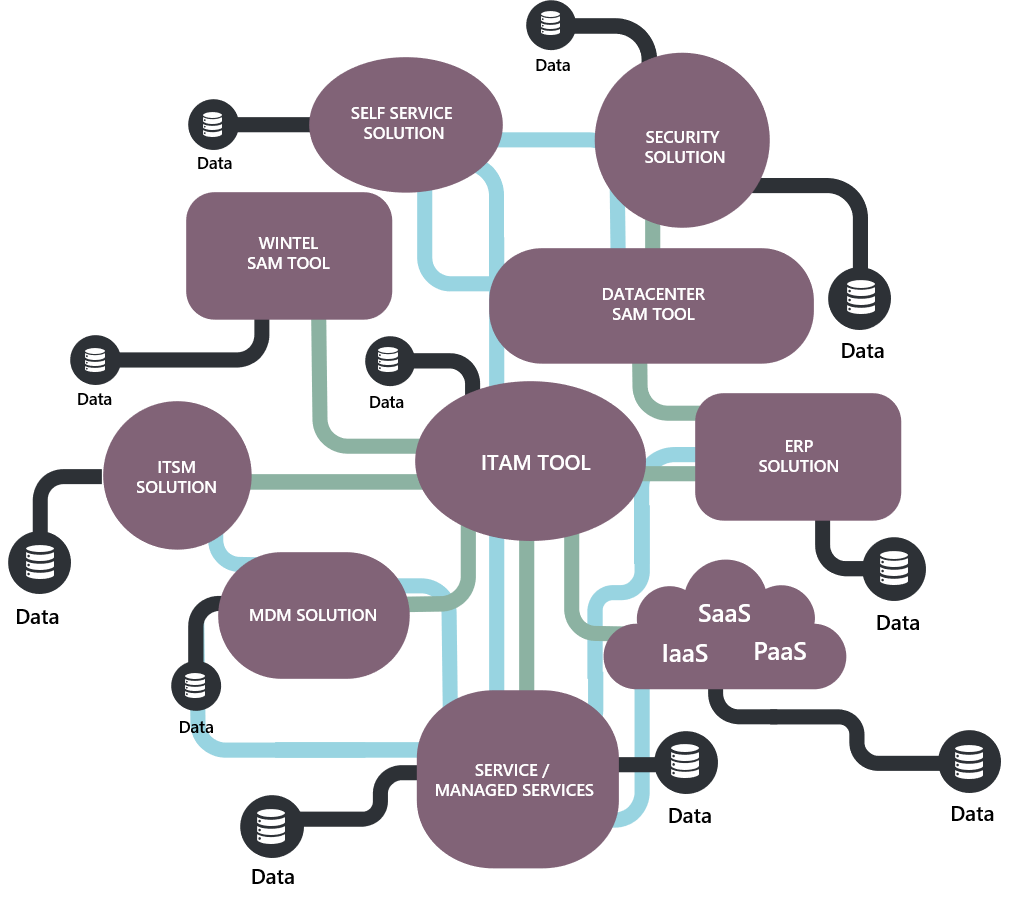 IT being held back in this way is all symptomatic of the multi-vendor, multi-overhead, complex and intrinsically limiting norm for many enterprises, where toolset adoption has sprawled over time as there is rarely the opportunity to unify and completely modernize all IT Asset Management disciplines together.
Digital Transformation in this space would clearly mean finally being able to unlock the potential of unifying the disciplines of IT Hardware, Software, Mobile, SaaS & Cloud Asset Management and Self Service, all onto a single, powerful solution. Imagine – a single User Interface and experience, the power of all your data consolidated in one solution for complete reporting and the insights and automation that would provide.
All best-of-breed solutions for each of these disciplines; working seamlessly and holistically together as a single solution.
Reduce overheads of managing multiple vendors, multiple cost lines, support agreements, upgrades, patching, backup/recovery, integration issues, contracts, renewals.
Invaluable Data Consolidation; a 'Single Source of the Truth' for IT Asset Intelligence and reporting that provides a clear, complete view and understanding of IT provisions.
Superior flexibility with IT staff with a single UI/UX for all disciplines; more users can manage more disciplines more easily. Reducing training needs and frequency.
Far greater Agility to respond to business needs, with reliable information accessible much faster; questions answered and tasks completed in minutes.
Greater visibility of the IT estate for increased governance and security.
The ability to Automate many regular, time-consuming daily processes.
Greater total understanding of IT costs, consumption and waste, enabling operational cost-savings where usage can be optimized.
Security level standards such as ISO27001 benefits being used to provide the .as-a-service
Discover how Certero solutions can help you meet your challenges