Software Asset Management (SAM) From Certero
Software Asset Management from Certero provides complete visibility into your business' software landscape so that you can have absolute control over license management and software governance.
Software Asset Management (SAM) solutions allow you to take control of your business' entire software landscape by providing real-time information surrounding internal software and cloud application usage; from how software is being used to controlling shadow IT to enhancing protective security measures. SAM solutions will allow you to digitally transform your IT estate by providing you with complete visibility – from mobile to mainframe to cloud in a single holistic solution – ensuring that you can make strategic, informed and timely decisions.
In providing this informed perspective, SAM solutions identify any causes for concern within your business' system that require responsive action. For example, Software Asset Management will investigate all installed software and ensure they are compliant with the purchased licenses – meaning that your business can maintain control over legal and financial risks and limit unnecessary expenditure. In the bigger picture, this allows your business to consolidate licensing data and improve future licensing strategy.
In addition to enhancing in-use software, Certero's SAM solutions help to support software acquisition and disposal decisions by providing all the necessary data sets in one unified, integrated platform. These solutions will help implement processes that both identify and dispose of wasted software that is unused or infrequently used – eliminating significant costs.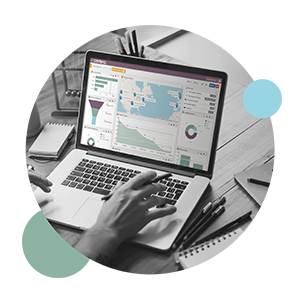 Get full Software Asset Management (SAM) support in one unified platform
The Benefits of Software Asset Management
Audit Defense
Trying to anticipate when an auditor will arrive on your doorstep is pointless – but you know it will happen at one time or another and you should always be prepared! By implementing a comprehensive SAM solution you'll be able to provide them with the information needed and minimise disruption to your business' daily workings. Our SAM solutions portfolio includes Effective License Positions (ELPs) and optimization reports that can be completed on any vendor, identify compliance failures or overspends and give you recommendations to help mitigate these risks.
If you are found to be using software that you are not entitled to – whether this is knowingly or not – your business could face some serious repercussions. This could be warning from industry associations, such as the Business Software Association, or a hefty fine which will require settlement or court proceedings. What's more, your business could face additional charges from software vendors if you are found to have used their software incorrectly – meaning you could be paying for a software that holds no value for your organization.
Therefore, a SAM solution could save you a lot of hassle, time and money in the long run, if utilized effectively.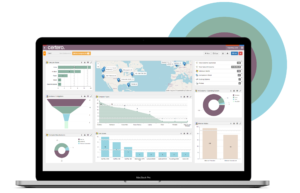 Increased Security
Ensuring that all in-use software is secure and without any vulnerabilities is a tricky task in itself, however, that's without considering the software that is not in use or is used infrequently. Should your business be unaware of any software, it will be unable to patch it against any potential security risks.
Unpatched software can pose a major security risk as the majority of exploits arise on such software. Once infected – even if it's one machine or device – it can spread throughout your whole organization, leaving you in a tough spot with a lot of clean-up work to do and seriously hampering the way your organization works. As you would expect, this could be a costly situation to fix.
This is why having a well-established SAM tool on your side could be a major benefit, as it will inform you of all the software that is running within your organization.
Decreased Cost
Whilst investing in a comprehensive Software Asset Management solution may seem like another expenditure for your business to make, it will save you time and money in the long run. SAM solutions provide you with a holistic, yet detailed, view of your business' IT estate so that you can make well-informed decisions about whether they are positively impacting your business.
This knowledge will allow your business to reduce any overspend on either software or hardware – meaning that if it is not being used efficiently, or to an expected frequency, it can be disposed of swiftly. All in all, that initial expenditure could be more than worthwhile.
The Additional Benefits of Software Asset Management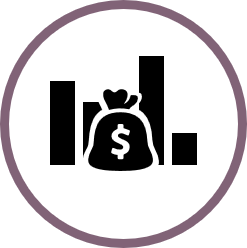 Supporting Future Business Growth
If your business is looking to further evolve – whether this is through a merger, acquisition or divestiture – then it's likely that all assets will need verification – including software licenses.
Having solid SAM solutions in place ensures that all licenses are compliant prior to a deal being made – decreasing any risk or loss.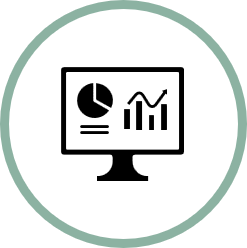 Consolidating/Optimizing Software
Understanding the IT landscape of a business can be difficult if it's not available in one source, which is what SAM facilitates.
By having a single normalized data source, your business may realize new opportunities in how they are using or negotiating software licenses.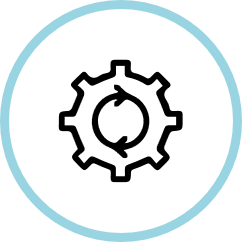 Keeping Software Up-to-Date
Whilst your priority may be ridding your organization of any redundant software, you'll also want to ensure that all in-use software is patched up-to-date.
SAM tools can be tailored to automatically identify a particular version of a given software, remove it, and replace it without any user or IT intervention.
Questions You May Have About Software Asset Management
+ Why is Software Asset Management Important?
Investing in a SAM solution is essential for organizations, especially those which are particularly large. This is because our working environments are becoming more and more reliant on IT hardware and software to function on a daily basis – so these assets must be efficiently monitored, managed and optimized. If not, a business could face the harsh realities of overspending on redundant software, running the risk of using unlicensed software or even facing a mass security breach.
Whilst this can be managed internally and manually, a third-party SAM solution provides a faster, real-time solution that can better inform decision making. By having this information to make knowledgeable and quick decisions, a business may further support individual employees' working structures as well as the holistic wellbeing of the company itself.
+ What is an Asset Management Policy?
An asset management policy is a process that manages the purchase, development, operation, maintenance, upgrading and eventual disposal of business assets. This allows inventory to remain up-to-date and further allows companies to know where hardware is at any one time. Additionally, these policies allow for further insight into the software itself – ensuring that licensing remains compliant and costs are reduced.
+ Can a Business Monitor its Software Usage Internally or Manually?
Whilst a business can employ a sizable team of data processors to monitor, manage and control the IT landscape, this can often be a waste of time, money and resources. At Certero, we utilize our intelligent technology rather than manual heavy lifting – ensuring that better results are seen from a smaller solution and in a tighter time frame.
Software Asset Management from Certero offers businesses a holistic and transparent understanding of their entire software estate, ensuring that internal decisions can be made in shorter time frames and with increased understanding. Making software solutions simple, accessible and undeniable.
Want to discover how Software Asset Management can unlock your business' potential?
Get in touch with one of our expert team members today!