Software Asset Management (SAM) with Certero
Effective management control of Software Licensing achieves Cost Savings at all stages of the software asset lifecycle.
What is Software Asset Management?
Software Asset Management (SAM)is the business practice of managing your software spend and risk through analysis of purchasing, usage, utilization and deployment of software licenses.  
Below we look at the what it takes to manage software assets and how you can identify where there may be gaps that could lead to increased costs and compliance risks.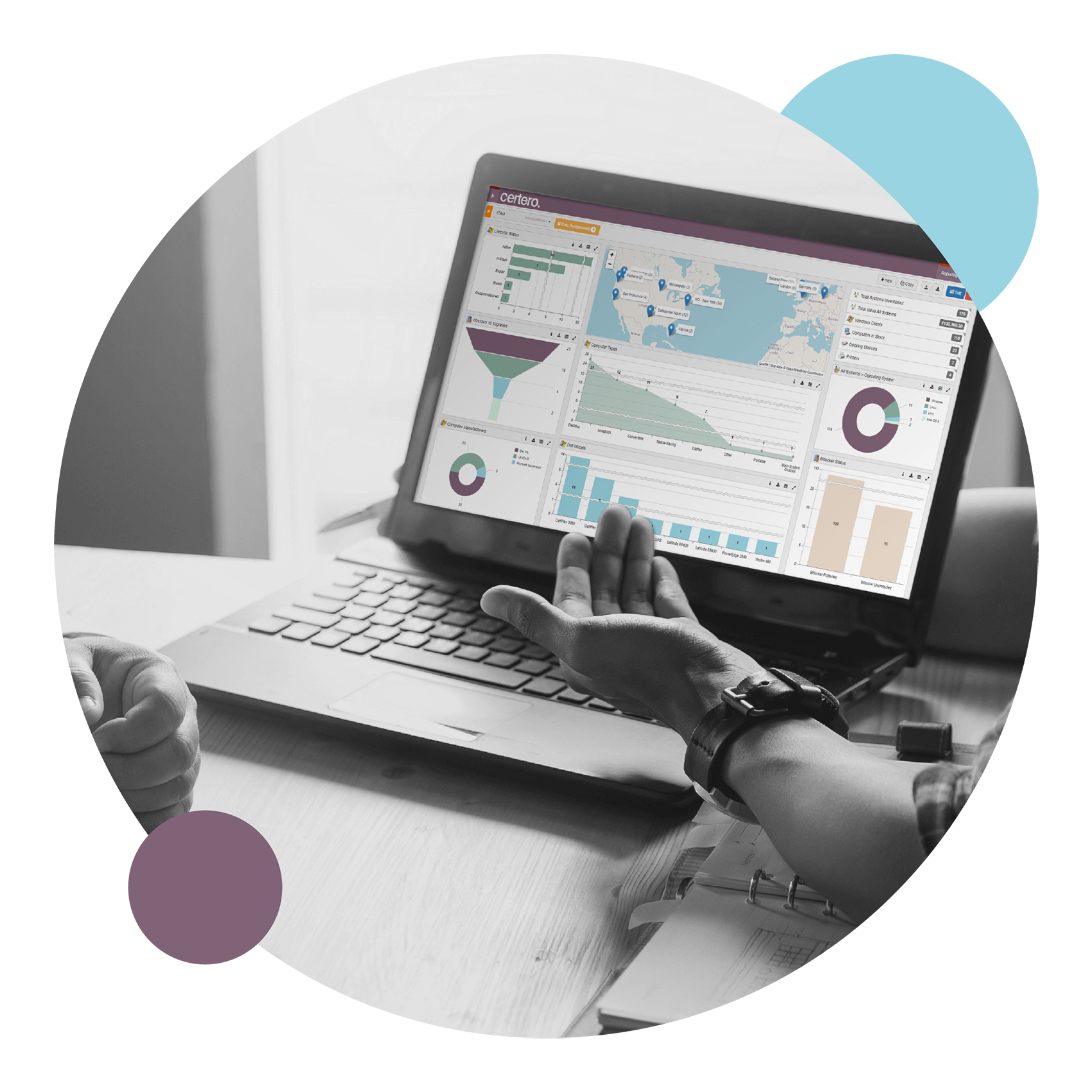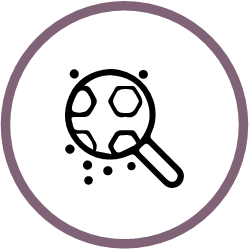 Maintain Complete Visibility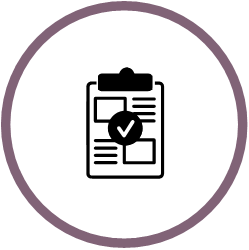 Manage & Control Compliance Risks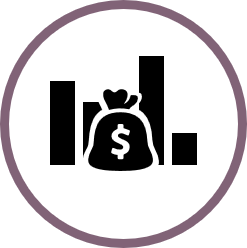 Optimize Technology Value & Costs
See Everything; ITAM + SAM
Software Asset Management is live governance of valuable business assets, not a one-off process. So Certero's game-changing SAM Solutions give you live visibility of your IT assets and not just software – hardware, infrastructure, Data Center, SaaS, Cloud, Mobile, remote devices; all accessible through one single pane of glass.
This gives you everything from a birds-eye view of all technology assets and costs, to a live view of your Effective License Position (ELP) that updates automatically as your IT estate changes, keeping you informed and in control.
At its foundation, Certero ensures good quality inventory data without gaps, providing the exquisite detail required to automate complex SAM processes as well as deliver strong IT Support, Service Management, Operations and Information Security Management. With complex asset data consolidated, cleansed and rationalized within a single solution, you have a 'single-source of the truth' giving you all the information you need in one place and near infinite reporting capabilities through Certero's UI. With greater automation and clarity, Certero enables organizations to be more agile, to scale easier and be ready to respond to rapid transformational demands.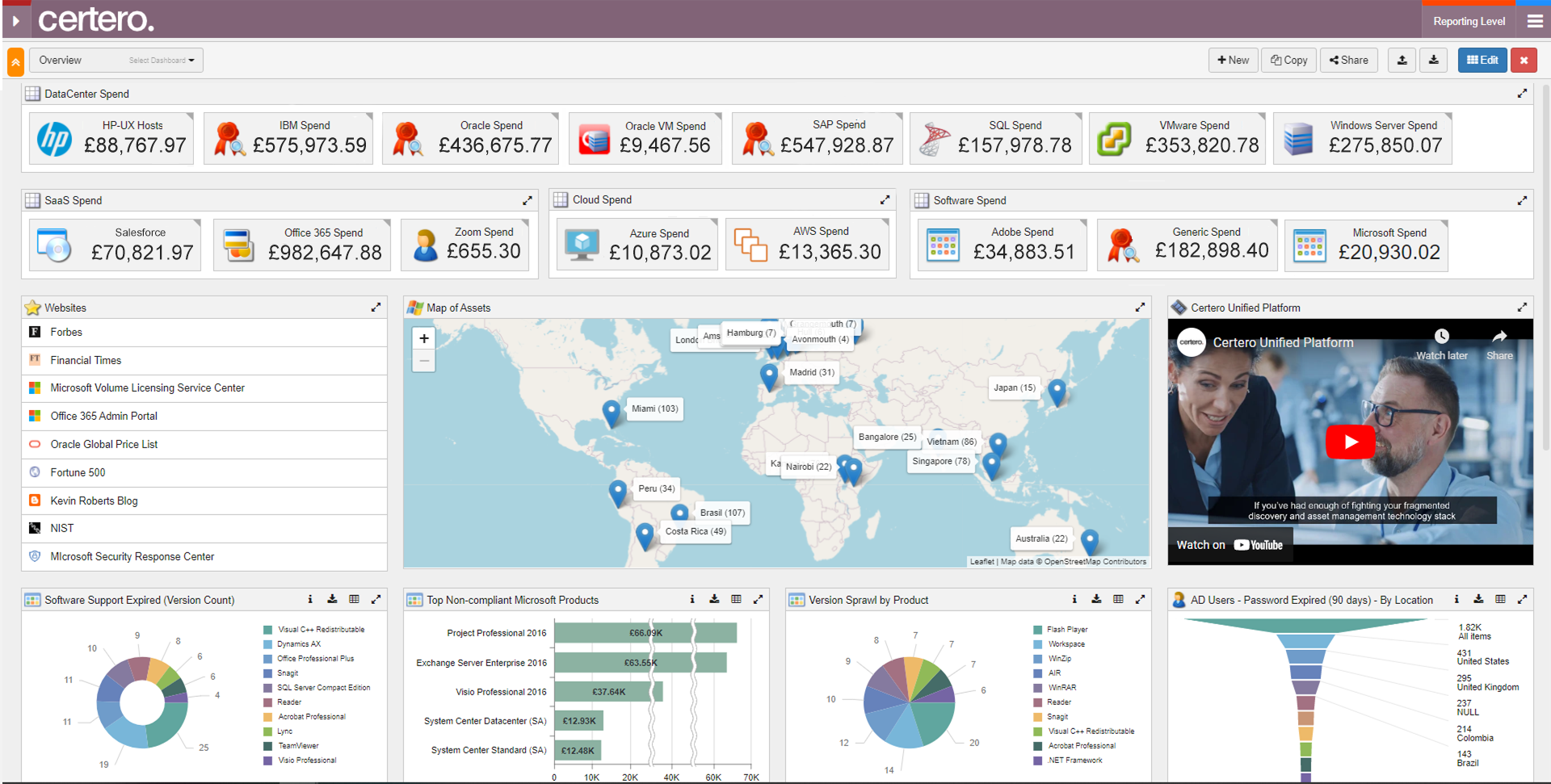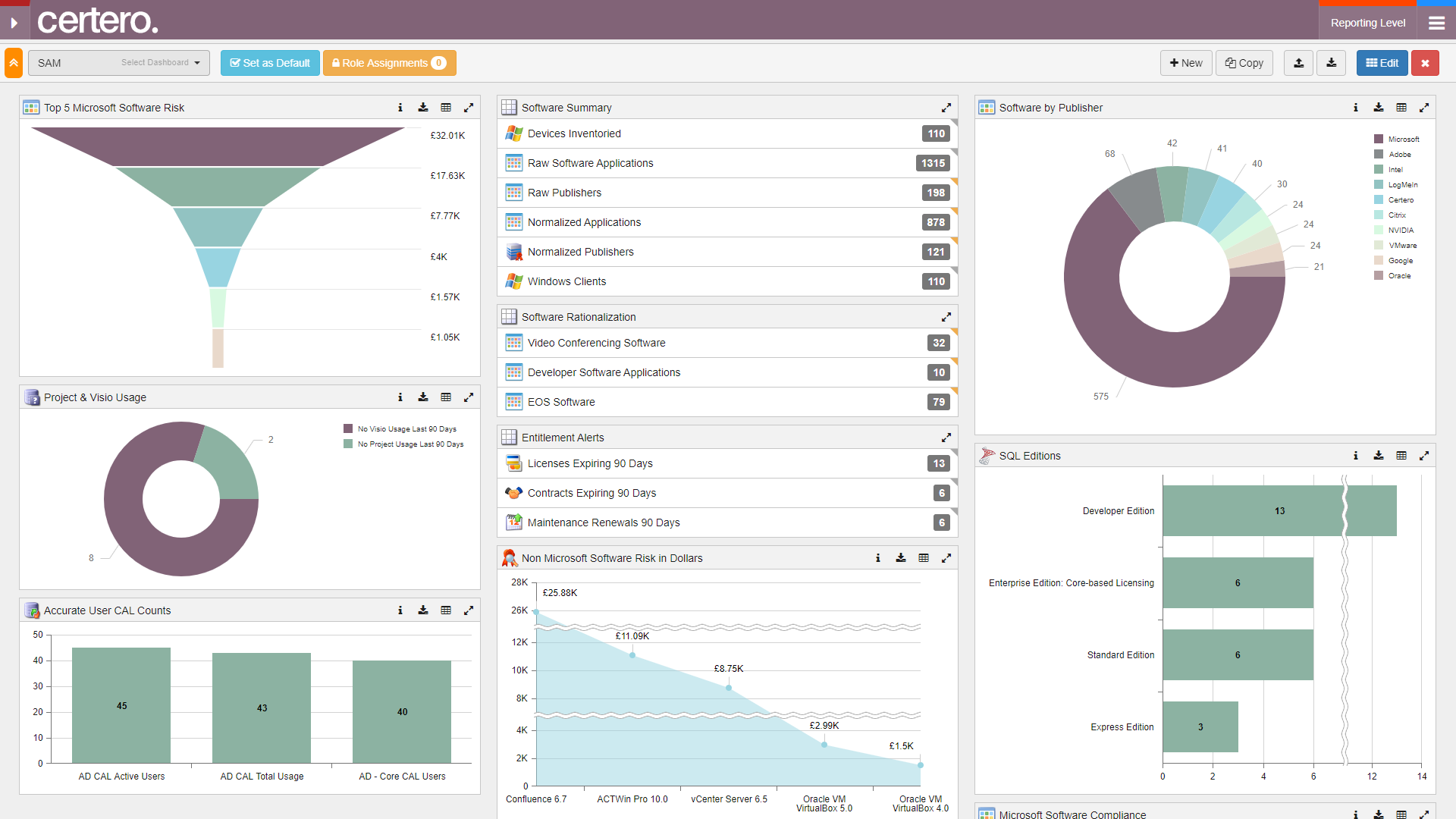 Stay Audit-Ready
Software vendors have the right to audit your business at any time, which can be disruptive, costly and stressful. Certero can help you to stay ready and in control; fully informed of your license entitlement, compliance position and with a clear strategy to optimize your software investments.
Optimizing Technology Value
There's lots of ways that business can end up over-spending on software and only gaining limited or often no value at all from those investments. Principally these can be considered as:
Contractual Compliance Risk
Being found to be under-licensed or incorrectly licensed in a software vendor audit leads to a compulsory purchase of the Software licenses you're missing – whether the business actually needs them or not. It's possible for example that an error has occurred and an incorrect Software version or edition has been installed, leading to a none-compliant position with the precise version detailed in the license agreement. In which case, you could have to pay twice for software, purely due to poor SAM governance.
Within the Datacenter, licensing metrics are even more complex and mega-vendors like Oracle, IBM or SAP require specialist knowledge and solutions to understand entitlements, consumption and control these assets and reduce risk accordingly.
Failure to Right-Size Software Investments
SAM informs IT leaders on what software assets add value to the business and with asset intelligence and evidence from Certero, you can be in control of your Software procurement strategy and not be on the back-foot when negotiating with Software vendors. Understanding usage, growth and what the vendors' road maps are, you can right-size the major software investments and plan future expenditure and budgets with much greater accuracy.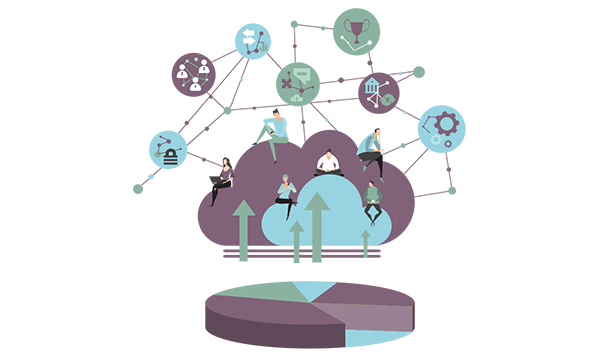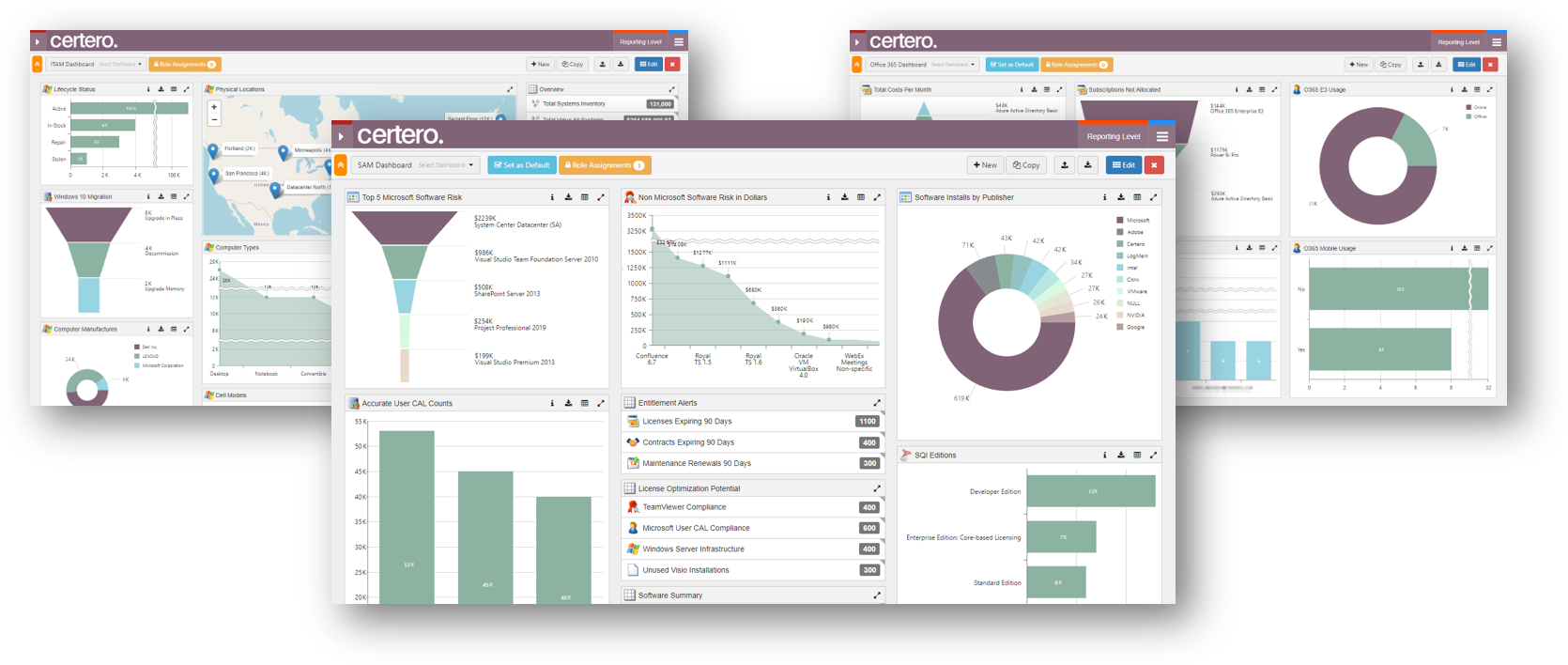 Unrealized Entitlement Benefits
Volume license agreements carry lots of bundled upgrade rights and benefits, such as Software Assurance with Microsoft. These benefits come at a cost and a clear understanding of business usage and Software strategy is required to attain maximum benefit from the inherent value within these agreements.
Unused Software
Research by Gartner analysts identified that a staggering 30% of Software purchased is never actually used and delivers no value to the business. Identifying unused software via an ITAM tool is not enough to take optimization actions and make cost savings – a SAM solution and process is essential to identify what's not used and understand what can and can't be safely removed and 're-harvested' into a virtual licensing pool to be re-deployed, as well as understating what is required to right-size future investments.
SaaS & Cloud
SaaS & Cloud adoptions is growing and requires particular attention as these now common, easily proliferated subscription costs quickly spiral out of control; SaaS subscriptions are premium assets – you're paying for convenience and always being on the latest versions and they often need managing down to the level of individual named users. Within any large organization understanding who uses particular applications and to what extent is challenging, but SaaS management solutions like Certero for SaaS provide the clarity needed to make the right decisions.
Cloud IaaS / PaaS costs are extremely easy to routinely over-spend if the 'hygiene' and governance of these business assets are not kept visible, governed and tightly controlled. Certero for Cloud enables organizations to create and manage Cloud governance polices across Multi-Cloud providers; providing the visibility and control to avoid Cloud environments whether public cloud or private cloud from sprawling out of control.
Identify the Gaps in your Game: People, Process, Knowledge, Technology.
What are the impacts of Software Asset Management?
Gartner research indicates SAM best practices can deliver a 30% reduction in Software spend.
80 percent of organizations will overshoot their cloud IaaS budgets due to a lack of cost optimization.
The average organization spends 60 working days addressing audit requests. (ITAM Review)
Organizations have a 68% chance of receiving at least one audit request per year, with an average cost of $500,000.
Optimize Your Investments
The largest increases in global IT spending are with Devices (14%) & Enterprise Software (10.8%).
Research Source: Gartner (unless otherwise stated)
Business Benefits of Software Asset Management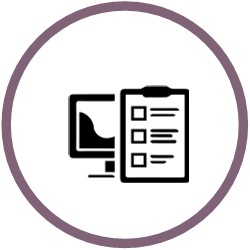 Audit Defense, Control & No Surpises
Software vendor audits are unavoidable, so instead of reacting and fire-fighting, effective software asset management will enable you to get ahead of the potential financial, legal, reputational and professional risks and eliminate the unwelcome, damaging surprises.
Maintaining compliance without the insights of a robust SAM program also means over-spending, so viewing SAM as an essential governance and cost-controlling program rather than an expense is beneficial to the business.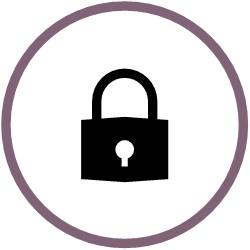 Increased Security
Fundamentally, SAM makes sure that all devices and Software are known and that discovered Software is actively and accurately identified and categorized.
In the event of a security vulnerability being identified, your Certero SAM solution will enable you to immediately see what vulnerabilities you have, what may be effected and with software deployment also within the Certero platform, updates and fixes can be easily deployed to potentially vulnerable machines – fast. You can then report on the completeness of the task – all through a single solution.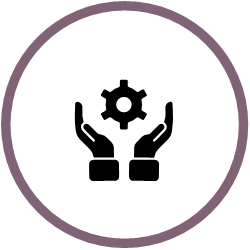 Digital Transformation
As well as reducing Software costs through tighter control and better investments, SAM with Certero also unifies many historically isolated disciplines; Hardware, Software, Mobile, Datacenter, SaaS, Cloud asset management.
With asset intelligence and control all within a unique single platform, Certero provides the IT intelligence and BI to automate, measure and Digitally Transform IT. And with Certero's Technology-Led Services, the BI is now available as a service too. You can even integrate Certero's accurate and live view of all IT assets into any Service Desk CMDB.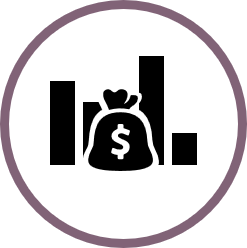 Supporting Future Business Growth
If your business is looking to further evolve – whether this is through a merger, acquisition or divestiture – then it's likely that all assets will need verification – including software licenses.
Having solid SAM solutions in place ensures that all licenses are compliant prior to a deal being made – decreasing any risk or loss.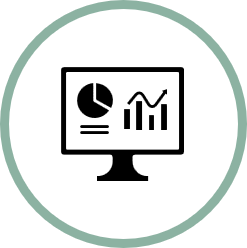 Consolidating/Optimizing Software
Understanding the IT landscape of a business can be difficult if it's not available in one source, which is what SAM facilitates.
By having a single normalized data source, your business may realize new opportunities in how they are using or negotiating software licenses.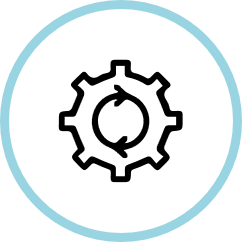 Keeping Software Up-to-Date
Whilst your priority may be ridding your organization of any redundant software, you'll also want to ensure that all in-use software is patched up-to-date.
SAM tools can be tailored to automatically identify a particular version of a given software, remove it, and replace it without any user or IT intervention.
Get full Software Asset Management (SAM) support in one unified platform
Questions You May Have About Software Asset Management
+ Why is Software Asset Management Important?
Investing in a SAM solution is essential for organizations, especially those which are particularly large. This is because our working environments are becoming more and more reliant on IT hardware and software to function on a daily basis – so these assets must be efficiently monitored, managed and optimized. If not, a business could face the harsh realities of overspending on redundant software, running the risk of using unlicensed software or even facing a mass security breach.
Whilst this can be managed internally and manually, a third-party SAM solution provides a faster, real-time solution that can better inform decision making. By having this information to make knowledgeable and quick decisions, a business may further support individual employees' working structures as well as the holistic wellbeing of the company itself.
+ What is an Asset Management Policy?
An asset management policy is a process that manages the purchase, development, operation, maintenance, upgrading and eventual disposal of business assets. This allows inventory to remain up-to-date and further allows companies to know where hardware is at any one time. Additionally, these policies allow for further insight into the software itself – ensuring that licensing remains compliant and costs are reduced.
+ Can a Business Monitor its Software Usage Internally or Manually?
Whilst a business can employ a sizable team of data processors to monitor, manage and control the IT landscape, this can often be a waste of time, money and resources. At Certero, we utilize our intelligent technology rather than manual heavy lifting – ensuring that better results are seen from a smaller solution and in a tighter time frame.
Software Asset Management from Certero offers businesses a holistic and transparent understanding of their entire software estate, ensuring that internal decisions can be made in shorter time frames and with increased understanding. The solution can provide usage data for any installed software allowing you to make informed business decisions. All information is available within the Certero Platform which brings together all hardware, software and cloud data in to one single pane of glass.
Want to discover how Software Asset Management can unlock your business' potential?
Get in touch with one of our expert team members today!