Certero Software Recognition Database
Transform raw software inventory data into actionable intelligence about application usage and licensing
Challenge: How to make sense of raw software inventory data
If you're currently using tools like Microsoft SCCM, legacy ITAM inventory tools or spreadsheets to manage software inventories, you'll know how difficult it can be to make sense of raw inventory data. Without a lot of manual effort and expertise, it's impossible to use effectively for Software Asset Management (SAM), ITSM or ITAM purposes.
ISO 27001 Certified
Certero is committed to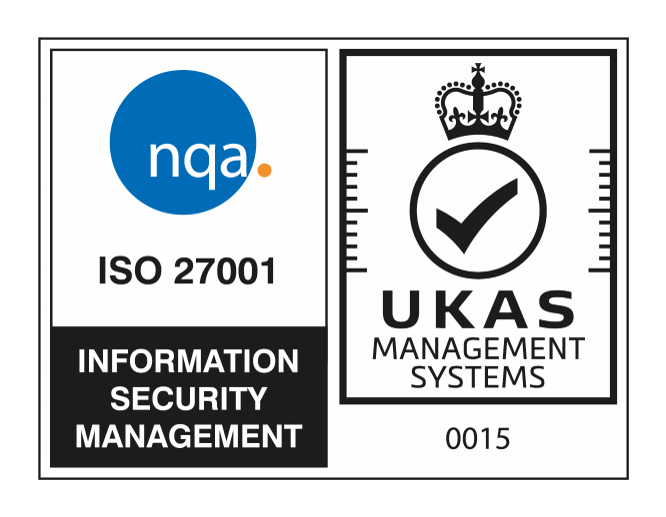 providing customers with the highest levels of security,  which is why Information Security is embedded as part of our culture. From the board down, our Information Management Processes have helped customers have a safer, more reliable IT hardware, Software, SaaS and Cloud solutions and Services throughout the year.
Why is raw software inventory so bad?
Knowing that you have Microsoft Word v16.16.6 installed on 300 desktops across the organization can be useful for security purposes. It should help you identify and fix security vulnerabilities. However, it won't help you identify whether the application is licensed properly. It won't help service desk agents understand what edition of Word the user thinks they have installed on their PC. It won't help plan upgrade or migration projects.
For those purposes, you need 'clean' inventory data which focuses on version and editions, not 'dot releases', you need to know if Word was installed standalone or as part of a suite, and you need know what kind of license types can be used to cover the install.
Solution: Certero Software Recognition Database
The Certero Software Recognition Database removes the guesswork and legwork required to recognize operating systems, software applications and databases installed across the mobile devices, desktops, servers and cloud resources. The process is transparent to end users and the database is continually maintained, ensuring every Certero customer benefits from the latest software recognition files.
Certero Software Recognition Database: what you need to know
test
+ Hundreds of thousands of apps, thousands of software vendors, continually updated
Software Recognition is built on a dynamically-updated database that contains the means to accurately recognize applications from thousands of software publishers.  Software recognition information is updated on a daily basis and updates are immediately available to all Certero Software Recognition Database subscribers.  
+ Fully "Hands Off" recognition
Unlike other Software Recognition offerings, the Certero service can run fully "hands off", leaving the customer to focus on other tasks while enjoying the benefits of fully-recognized software for key vendors.  Any unrecognized files can be reported directly to the software recognition team at Certero and then updated with zero need for customer input.  
+ Conforms with UNSPSC standards
Certero's software recognition categorizes applications and software in accordance with standards set out by the United Nations Standard Products & Services Code (UNSPSC). This make it easier to support initiatives such as app rationalization and vendor migrations.  
+ End of Support & End of Life
Certero Software Recognition Service adds value to software management initiatives by providing information on End of Support and End of Extended Support dates for key applications. This drives great value for migration planning and security requirements.
+ Support for ISO 19970-2 SWID Tags
Certero's Software Recognition Service fully supports the ISO 19770-2 standard for the recognition of Software Identification Tags (SWID Tags) where available. SWID tags can be displayed in the Certero BI and reporting interface.
+ Clean data from third party inventory solutions
If you're already using an inventory solution such as SCCM, Altiris, FrontRange or other, don't worry all is not lost. Certero's connectors can collect raw inventory from third-party inventory solutions and cleanse it, providing usable software recognition data.