PowerStudio
Save money on your electricity bills and reduce your carbon footprint, by powering down computers when they are not in use. Typical return on investment in under 12 months.
PowerStudio is an out-of-the-box, enterprise-level, PC Power Management software solution which, by applying centralized computer power policies, enables organizations to meet energy-saving goals without affecting user productivity.
With no dependencies on third-party products like SCCM, PowerStudio makes it easy to create and enforce flexible power policies. Customizable dashboards and a business intelligence engine make it easy to calculate and share insight into cost, carbon, energy and time savings.
ISO 27001 Certified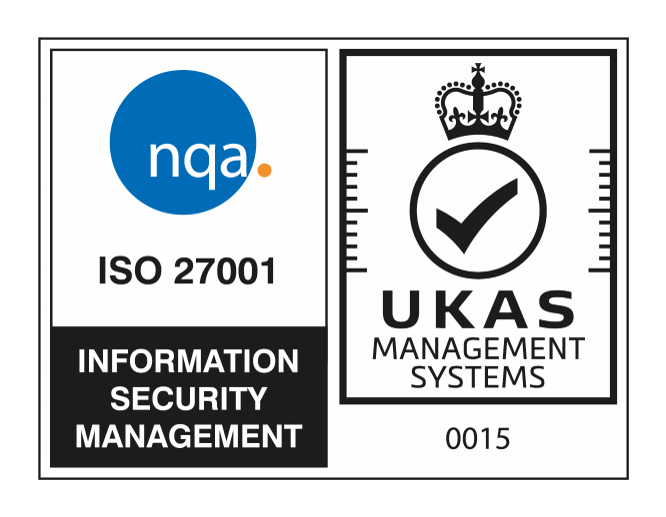 Certero is committed to providing customers with the highest levels of security,  which is why Information Security is embedded as part of our culture. From the board down, our Information Management Processes have helped customers have a safer, more reliable IT hardware, Software, SaaS and Cloud solutions and Services throughout the year.
Why is Certero PowerStudio right for you?
| | | |
| --- | --- | --- |
| Flexible power policies – Create policies for different areas of the business | | Ensures higher levels of adoption around the business. Higher levels of adoption provide you with greater cost savings |
| Support updates and maintenance – Automatically wake machines for out-of-hours updates | | No need to leave computers on in order to be patched resulting in greater cost savings |
| No third-party dependencies – Everything you need to cut costs in a single product | | Single user interface provides reduced cost of ownership |
| Flexible policy assignment – Use AD and OU groups to automatically assign policies | | Less administrative effort interface provides reduced cost of ownership |
| Powerful in-built reporting engine – Quickly calculate and share reports on actual savings | | Demonstrate business value and return on investment |
Discover how to make substantial energy savings
The PC Power Management solution with everything you need to start making savings today
Power Policies
PowerStudio provides you with a comprehensive set of controls to facilitate the power management of client devices. There are no restrictions on the number of policies that can be created, empowering you to meet the specific needs of all teams and departments.
test
+ Power Policies checklist:
Business Hours – Define a set of rules for daytime
Non-Business Hours – Define a set of rules for night time
Maintenance Windows – Automatically wake machines up to enable windows updates etc.
Critical Applications – Check if critical applications are running, if so suppress any power saving actions
Document Management Scripts – Gracefully save open documents and close applications before performing a power saving action
Schemes
Schemes are a component of the policies which are used to define when a system should perform a power saving action. For example, setting hibernate to one hour will ensure that PowerStudio will monitor the idle time on the device and when that idle time exceeds 60 minutes it will automatically place the device into hibernation.
test
+ Schemes checklist:
Multi-tier schemes to manage multiple power-saving options
Manage devices and peripheral power consumption
Apply schemes according to device type
Policy Assignment
Power saving policies can be applied to machines in a number of ways, including by Active Directory and Organizational Units. Policies can be automatically applied as devices move from one group to another.
PowerStudio Client
Full control of power management is achieved with a lightweight client, deployed and managed directly from PowerStudio (removing the dependency on third-party tools). In addition to enforcing power policies, the client also collects usage data and manages documents saved during power-saving operations.
test
+ PowerStudio client checklist:
Deployed and managed without third-party tools
Collects usage data for energy savings reports
Manages documents saved during operations
Performs high-level inventory to collect hardware specifications
Management Reports & Dashboards
PowerStudio includes a powerful reporting suite which makes it easy to calculate and demonstrate real-world energy and cost savings. Reports can present information based on cost, time, kilowatt hour and carbon-based values.
test
+ Reporting checklist:
Usage Report – Actual power utilization broken down into: used, idle, monitor off, powered off, powered on
Savings Report – Actual savings evaluated by attributing the 'powered off' time to either the user or PowerStudio
Powered On Report – Total number of machines that were left on between a specified time window that includes a breakdown of which ones were used or idle
Comparison Report – Compares the current performance against a previous data range so that any savings and improvements can be easily identified
User Report – Summarized view of user activity across a defined period of time
Dual Tariffs – Accommodates multiple tariffs to ensure accurate financial reporting
Discover how PowerStudio can help you meet your energy saving and carbon footprint goals