Certero SaaS Provisioning
A Centralized View of Your Entire Enterprise IT Infrastructure: Hardware, Software, SaaS & Cloud; delivered and expertly maintained for you as SaaS.
Single or Multi-Tennant Hosting
Certero understands that for some highly confidential businesses, having a solution hosted on their own dedicated tenant is essential requirement for regulators. This is no problem with Certero, and both our Single and Multi-Tennat hosting options offer class-leading security, including ISO 27001.
Located Wherever You Require
If your business legally requires that your data be geographically located in specific Countries or regions -no problem. Certero can be provisioned for you wherever you need it.
Rapid Time-to-Value
SaaS also directly translates to speed and cost-savings, the faster a solution can be up, running and delivering value, the better. Certero customers already report the fastest implementation times* of any major SAM vendor, and now with SaaS you can simply turn-on the solutions you need in minutes. Technology is no longer a hurdle between your business and achieving success.
*Source – Gartner Peer Insights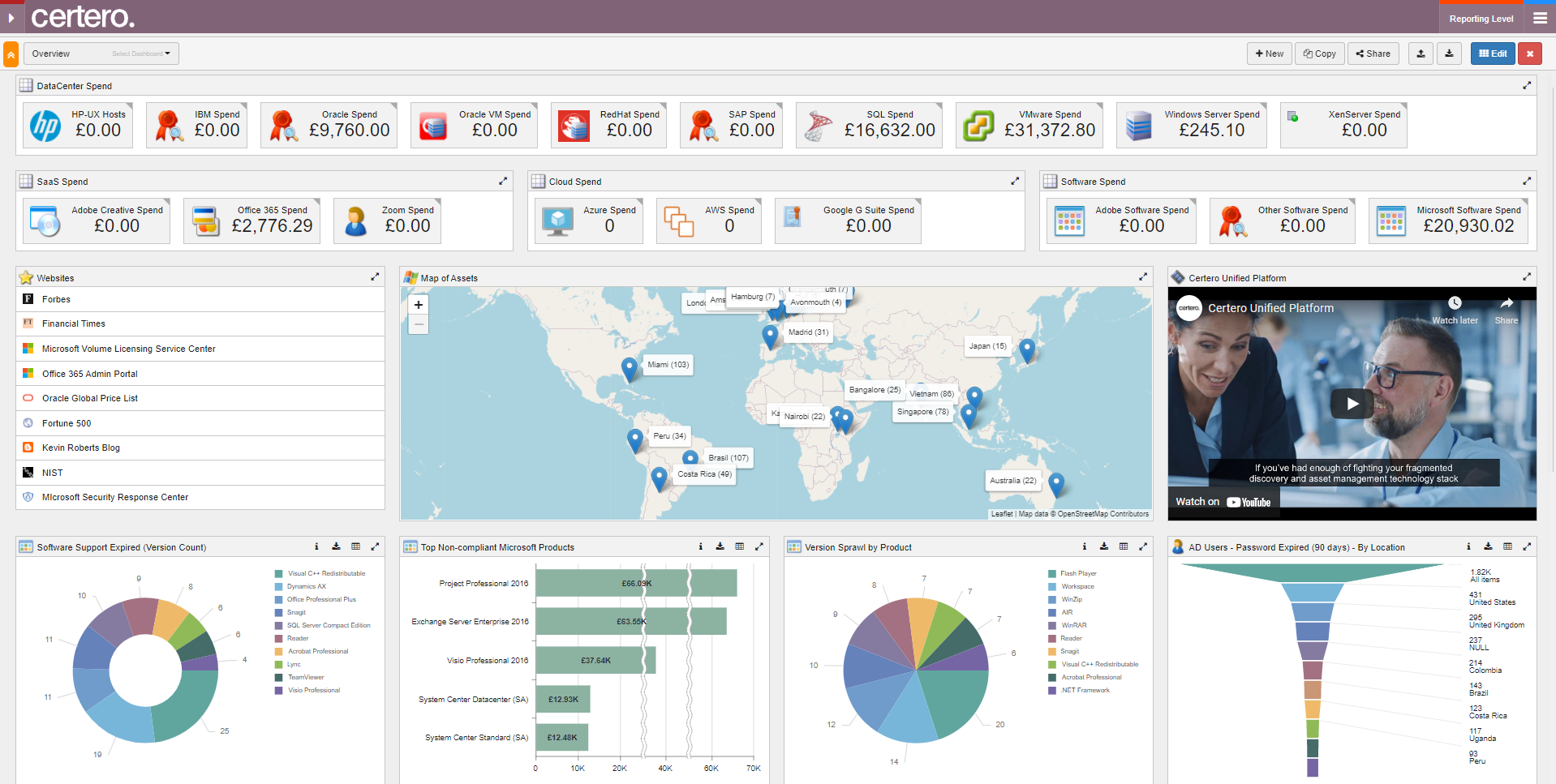 Control Costs
SaaS delivery models help to remove significant infrastructure overheads as well the less-predictable total cost of maintaining and managing solutions. With Certero, you have a simple, transparent annual total cost model for hosting, enabling far easier budget planning and cost-benefit analysis against an optimally performing solution.
Business Continuity & Data Protection
Taking care of your solution's business continuity and data protection strategy couldn't be easier. Certero provisioning provides off-site back up / recovery by default and through Certero's partnerships with the major cloud platforms, you have control over how and where your data are held.
Limitless Scalability & Integration
The beauty of the Certero Platform is the unification of IT Hardware, Software, SaaS and Cloud asset management disciplines across the full-scope of enterprise IT. Not only is all of your IT asset intelligence centralized and accessible through a single interface, but you can also increase the scope of the solution at will: just turn-on new solutions or features. With Certero provisioning, there's no infrastructure or upgrade barriers either, meaning that as your business needs progress, so does your asset management and control.
Maintenance & Availability
The headache of solution maintenance and upgrades are a thing of the past – Certero provisioning takes care of that for you, providing an always-on and always up-to-date platform.
Certero's mature SaaS solution architecture also means that there are none of unexpected drawbacks to opting for a hosted option that have plagued lesser SaaS platforms, such as being locked out while the solution is upgraded or being tied in any way to other customers sharing a tenant. Certero simply works as SaaS should and as you'd expect.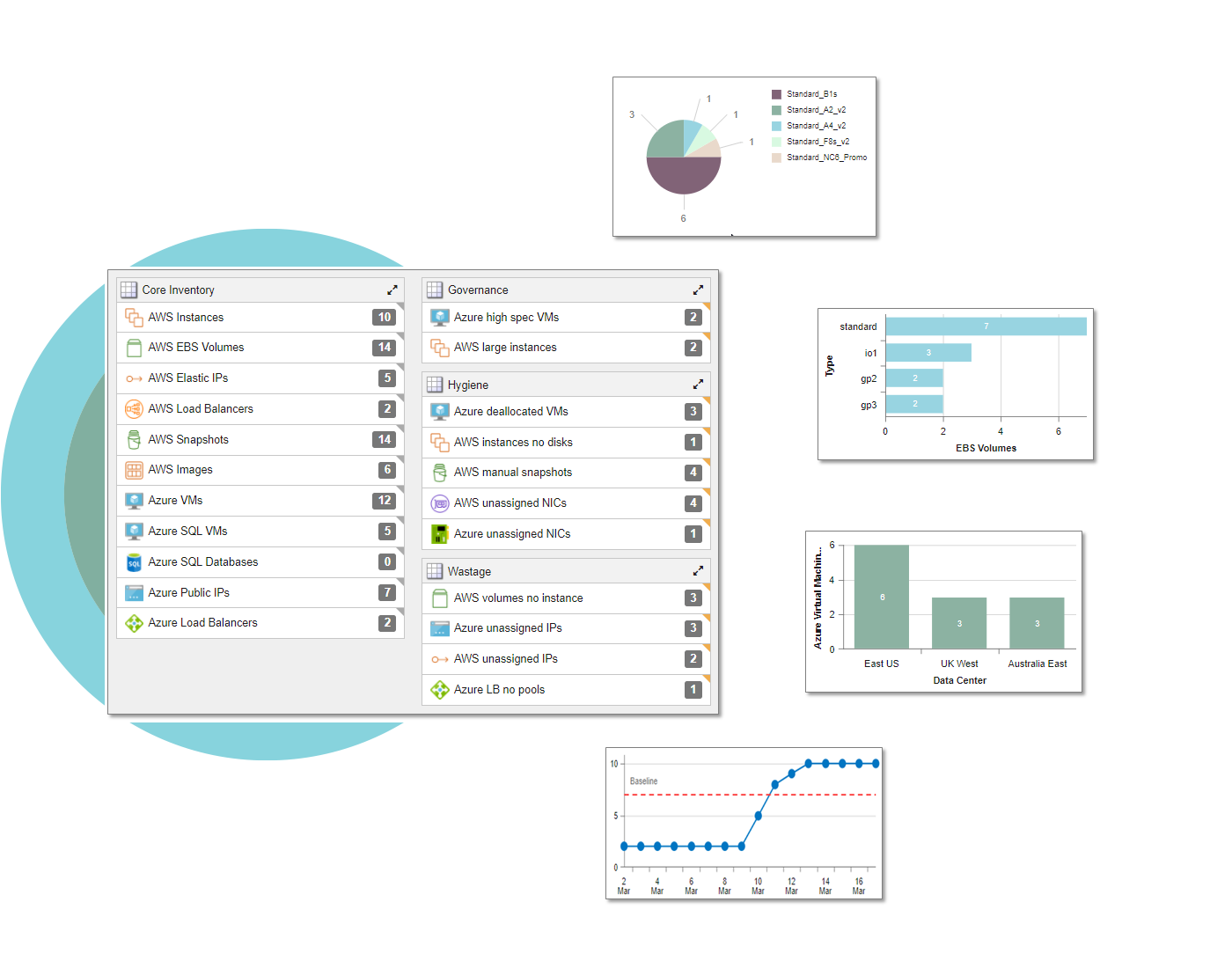 Accessibility
With the ability to securely access your Certero solution from anywhere and through a range of devices, SaaS provisioning helps to accommodate the need for increasingly flexible ways of working.
Unlike some other SaaS hosted ITAM tools, Certero isn't just a cloud-accessible portal to a solution that is otherwise delivered on-prem. Certero is the fully functional unified IT intelligence platform, delivered as SaaS. This means full access to your data and all features of the solution, delivered efficiently for you from the cloud.
With Certero, we'll work with you to make sure that you're able to get the most value out of the solution. As there is so much intelligence captured within Certero, there are almost no limits to how you can use the platform to inform and expedite processes, support decision making, increase clarity of communication, autonomy and the overall pace and agility of IT to support business operations. Our team will work with you to make sure you're able to get what you need and that your investment in Certero delivers value to – and beyond expectations.
New Releases, Upgrades & Proof of Concepts
Certero provisioning means you'll never have to wait to take advantage of all the latest feature improvements and upgrades, we can upgrade it for you. Also, if you'd like to try any additional solutions or features to see what value they can bring – no problem, just ask for the solution to be activated and run a proof of concept with no extra overheads.
Security is paramount and is central to Certero's core values of trust and transparency. That is why Certero; our technology, internal operations, Cloud hosting and service delivery are delivered to formally certified, highest standards of Information Security Management.
Certero accreditations include ISO27001 compliance and the Cyber Essentials Plus certification for your peace of mind.
To accelerate your ITAM & SAM journey, talk to Certero today.