Certero for Cloud
Cloud Asset Management software for SaaS, PaaS and IaaS applications protects your organization from the growing threat of Shadow IT, Cloud Sprawl and Bill Shock
Certero for Cloud delivers greater power and control over your Cloud estate and its costs
Our cloud asset management software provides full visibility of your Cloud applications, helping you to efficiently and effectively manage and optimize licenses to control costs and improve governance. Crucially it can also help you plan or refine your on-going Cloud adoption and migration strategy to maximize results and minimize shocks.
Provisioned in public or private Cloud, on-premise or any hybrid combination, with full functionality and no compromise
Cloud deployments can be implemented in minutes – not months
Works holistically and optimally with all Certero products via the Certero Management Platform, comprising one single data source, one UI and one UX
Powerful, interactive and customizable reporting functionality
Simplifies and automates complex Cloud Asset Management processes
Complimented by Certero's range of world-class services
Visualize
Gain a comprehensive and detailed understanding of your entire Cloud estate
Expand access to subscription data within SaaS, PaaS and IaaS portals, overcoming bottlenecks and increasing visibility for decision makers and stakeholders
Discover key SaaS applications in use across the organization, regardless of which department purchased the subscription, such as Salesforce.com, G Suite, Office 365 and others
Virtual machine discovery across public Cloud vendors, including full inventory of software components running in each environment
Accurate usage data covering key SaaS applications, along with PaaS and IaaS environments
Align technology with business goals
Automate the collection of data critical to establishing an accurate license position
Optimize
Control licenses to ensure you are only paying for what you need
Identify and assist reassignment of duplicate or unused SaaS subscriptions
Identify and assign the most cost-effective SaaS subscription level for each user
Role and responsibility based access for IaaS or PaaS environments, ensuring effective governance and cost control
Proactively manage and negotiate SaaS agreement renewals across Salesforce.com, G Suite, Office 365 and more
Analyze
Generate the information and intelligence required to support business decision-making
Advanced analytics and customizable reporting, from Certero's single data source, provides deeper understanding and insight into subscription and usage of SaaS, PaaS and IaaS portals
Granular, component-level utilization metrics for key SaaS applications, including Salesforce.com, G Suite, Office 365 and more
Consolidated view of all applications, environments and device usage across public or private Cloud, on-premise and mobile
Highlight risks associated with software usage in public Cloud environments
Strategize
Access detailed, accurate and current information to facilitate planning and ensure migration to the Cloud is undertaken for the right reasons, avoiding any unexpected shocks
Usage data across all users in the environment will help identify and validate actual application requirements
Visibility and intelligence relating to software utilization within an existing on-premise environment aids identification of potential licensing issues associated with PaaS or IaaS migrations
Solutions
Certero for Cloud is part of the world's most advanced and modern IT Hardware and Software Asset Management solutions, which works individually or holistically with all products on the Certero Management Platform.
Delivered in the Cloud or on-premise, with out-of-the-box automation, a single source of granular data and advanced analytics, our cloud asset management software gives organizations single pane of glass visibility of their applications and full control over their Cloud IT expenditure, making it the world's most advanced and modern Cloud Asset Management solution.
Gain power and control over your Cloud expenditure.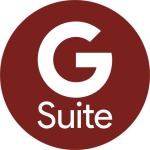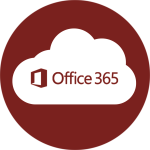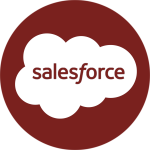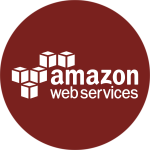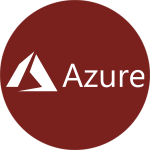 Benefits
Certero for Cloud is the cloud asset management software that will give you full power and control over SaaS, PaaS and IaaS applications and their associated costs, protecting your organization from the growing threat of Shadow IT, Cloud Sprawl and Bill Shock.
Improve analysis and reporting by gaining access to previously inaccessible data for your Cloud estate
Accurate discovery, inventory and consumption tracking of applications delivered in the Cloud
Information from the Cloud can be combined with that pertaining to on-premise deployments, providing a complete end-to-end view of your entire IT estate
Complete visibility of all the data needed to ensure a smooth and successful migration to the Cloud, with fully controlled costs
Rapid time to solution and value with solution deployment in minutes – not months
Enjoy the benefits of Cloud adoption, safe in the knowledge that your investment is being properly managed to deliver maximum value at minimum cost
Accurate and granular insight into SaaS, PaaS and IaaS usage across your organization, regardless of who is using or paying for them
Improve governance, budgeting, forecasting and cost control
Works holistically and optimally with all Certero products via the Certero Management Platform, comprising one data source, one UI and one UX
Discover the World's Most Advanced and Modern
IT Hardware and Software Asset Management Solutions