Certero for Cloud
Extend your capabilities and start to manage the four main challenges for SaaS and Cloud: Bill Shock, Cloud Sprawl, Toxic Consumption and Shadow IT.
Track your increasing SaaS & Cloud spend where it counts most
Certero for Cloud is a series of thirteen stand-alone modules that can be used individually or in any combination, to manage the four main business challenges surrounding SaaS & Cloud:
Cloud Sprawl – Uncontrolled proliferation of an organization's cloud instances, services or providers.
Shadow IT – Uncontrolled Cloud resources and SaaS subscriptions that exist without organizational approval.
Bill Shock – The financial impact of unexpected changing costs.
Toxic Consumption – When required resources are purchased but then not managed efficiently.
ISO 27001 Certified
Certero is committed to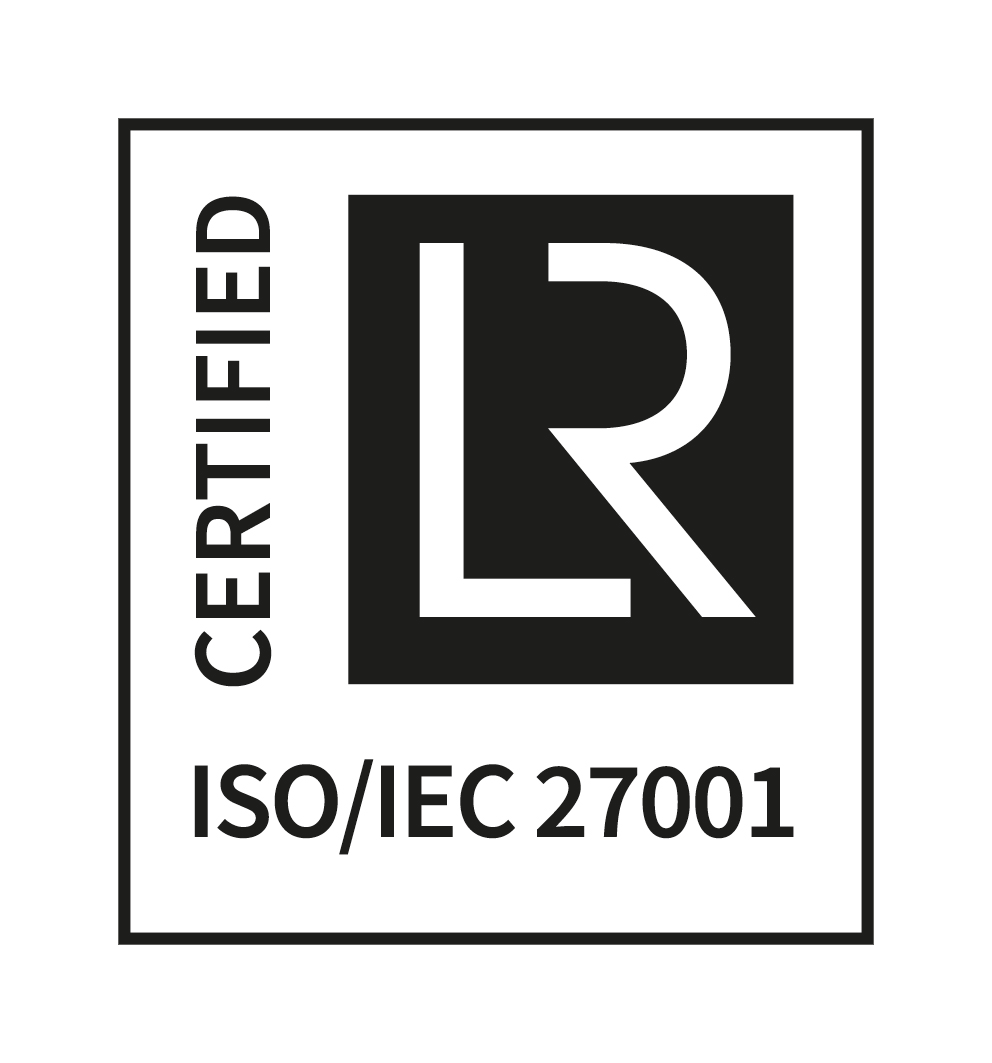 providing customers with the highest levels of security,  which is why Information Security is embedded as part of our culture. From the board down, our Information Management Processes have helped customers have a safer, more reliable IT hardware, Software, SaaS and Cloud solutions and Services throughout the year.
Cloud IaaS / PaaS
Certero for Cloud currently has two modules to manage the major Cloud IaaS / PaaS vendors in Azure and AWS (with Google also coming soon). These modules ensure that the six disciplines of Cloud Asset Management are covered:
Cloud Discovery – What IaaS / PaaS is out there? Is everything known to the business?
Cloud Inventory – What exactly is it? how important is it? how does it need to be managed?
Cloud Usage – What resources are being used, how much, by whom and what for?
Optimization – Performance and Capacity planning, identification and eradication of wasted assets.
Bring Your Own License (BYOL) – The ability to use licenses you've purchased, in the Cloud.
Financial Management – The ongoing cycle of Identifying – Understanding – Managing – Optimizing costs.
Managing & Optimizing SaaS
While the number of SaaS apps in use across the business is growing, most organizations will invest the vast majority of their SaaS spend in a handful of apps and suites like Office 365, Salesforce, ServiceNow, Slack, Okta, G-Suite and Adobe Creative Cloud.
That's why Certero for Cloud's eleven major SaaS vendor modules are optimized to focus your priorities on where the most substantial savings can be made.

Why Certero for Cloud is right for you?
Focus on your strategic SaaS investments
Create a holistic view of all software use
Eliminate unnecessary spend
Deploy standalone or as fully-integrated ITAM
Take control of spend without the noise
Manage on-prem & SaaS in a single UI
Identify unused & under-used subscriptions
Part of the Certero Unified Platform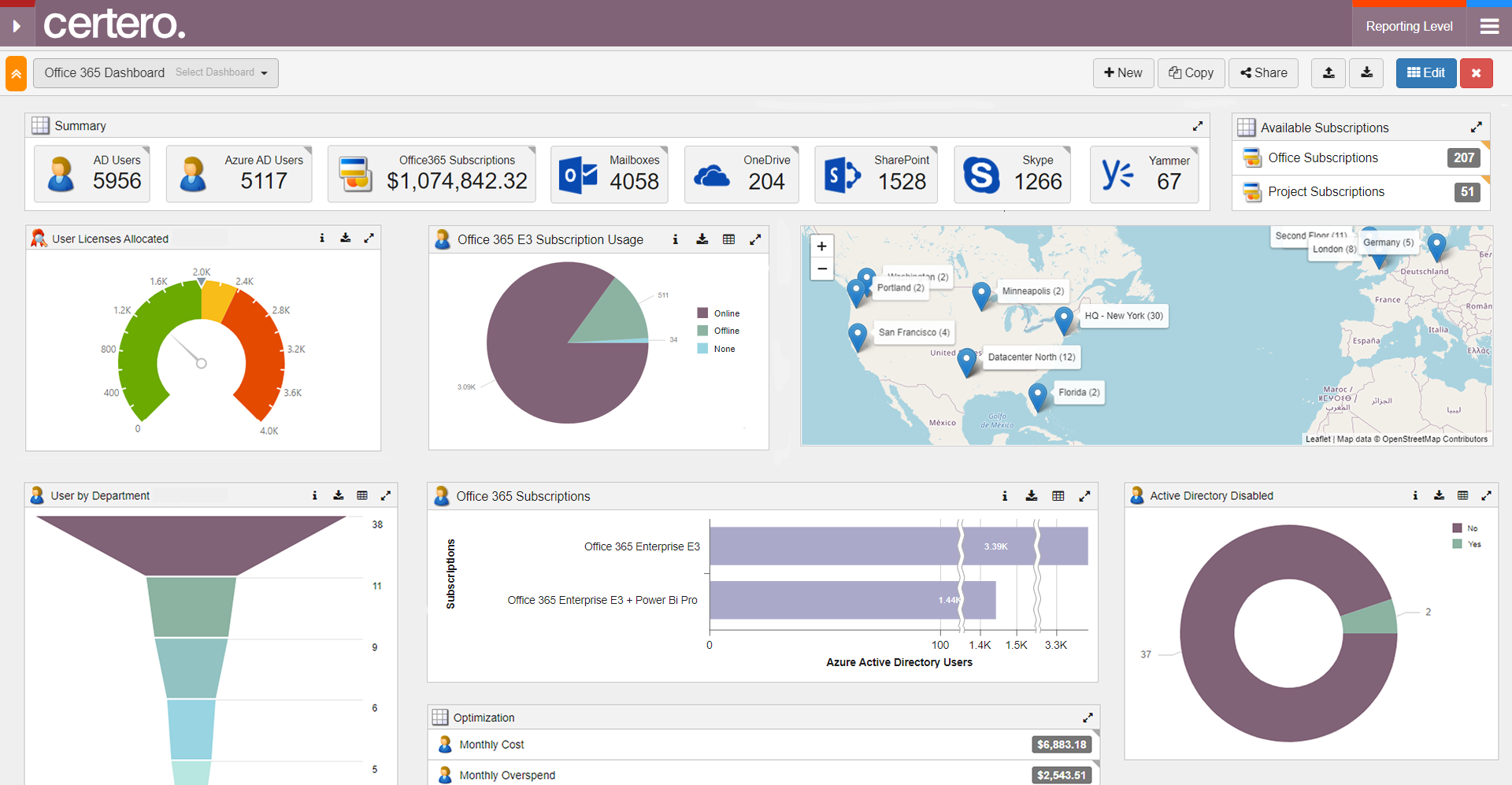 Visibility of your Office 365 estate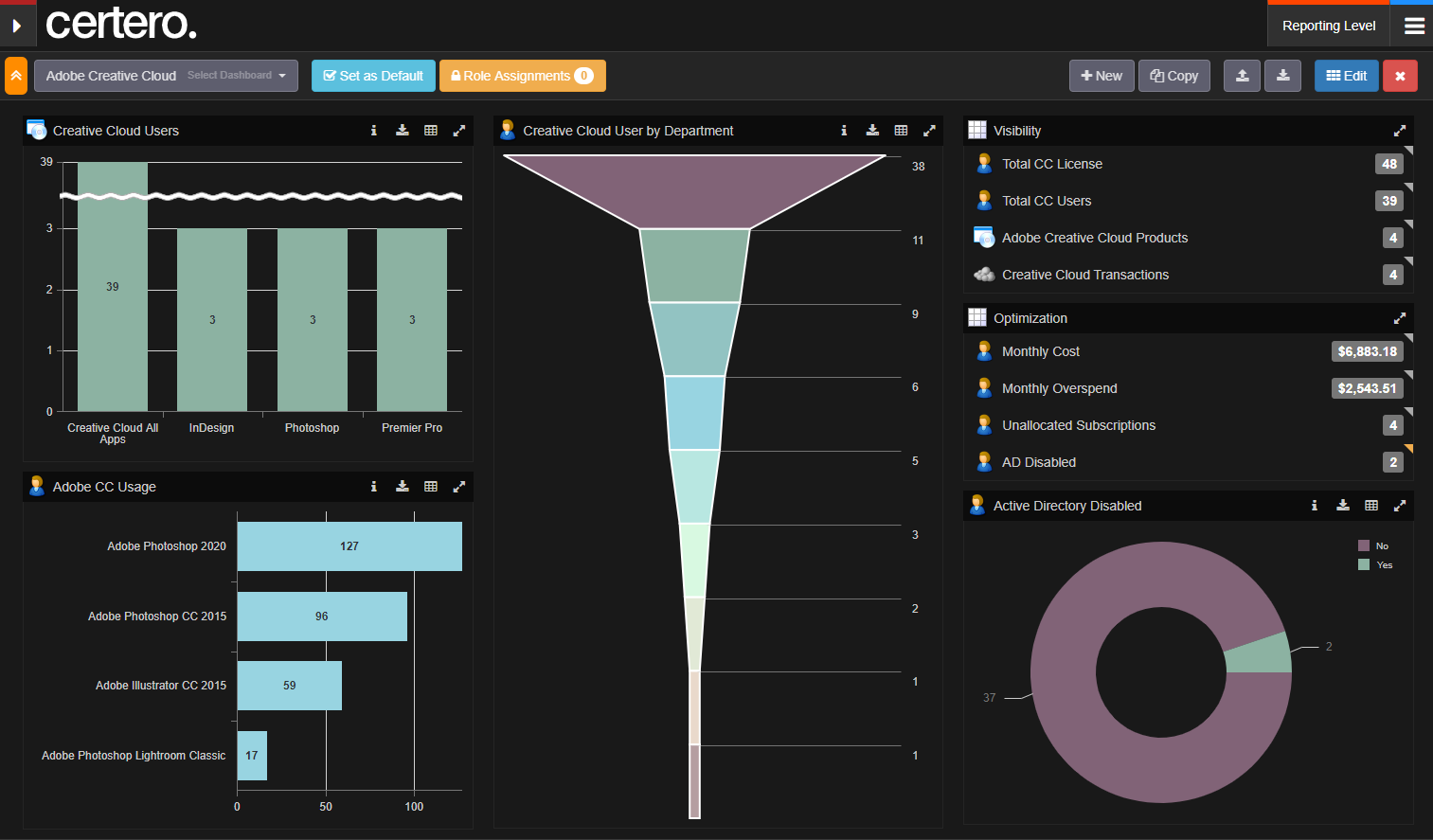 Visibility of your Adobe Creative Cloud estate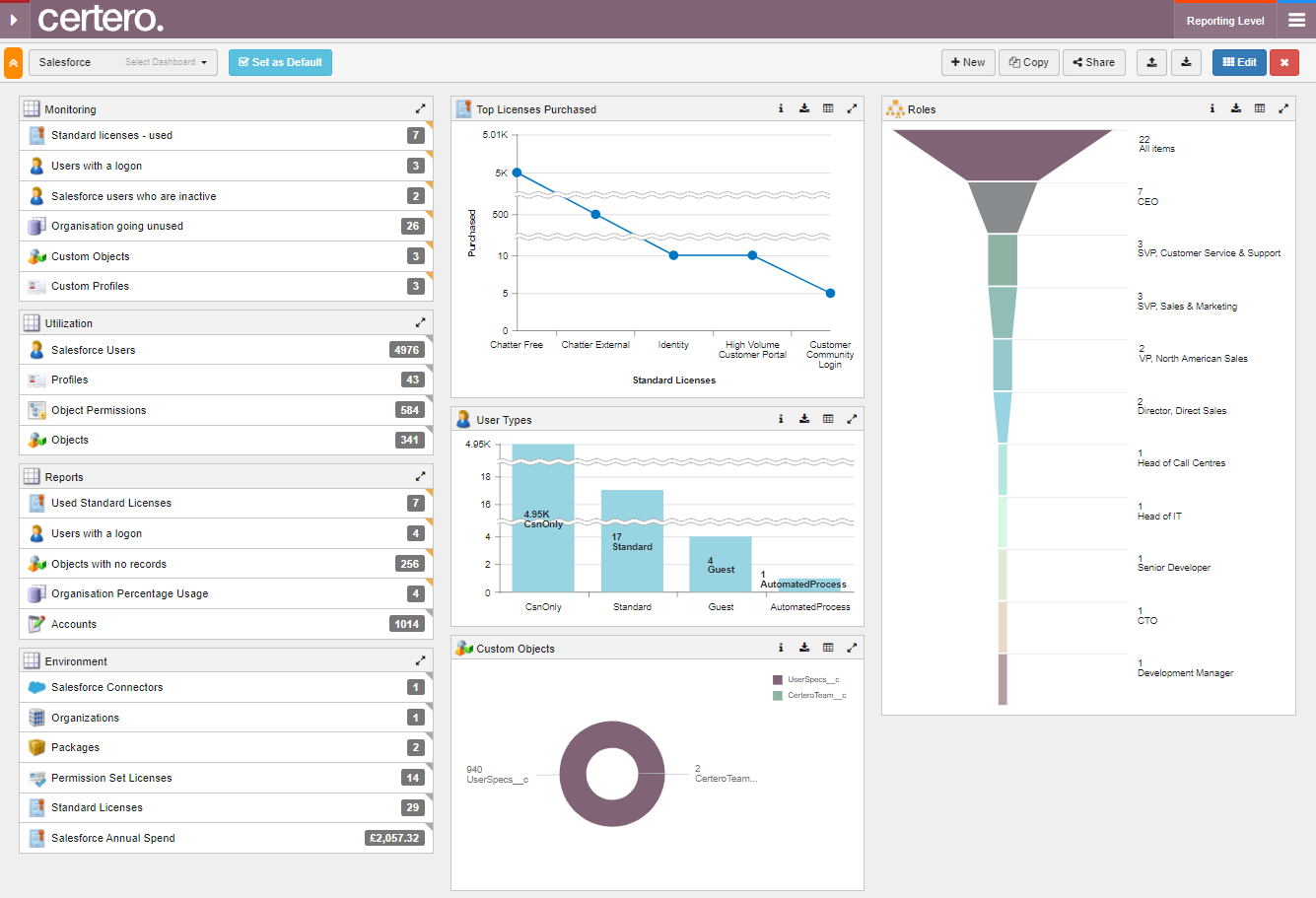 Visibility of your Salesforce estate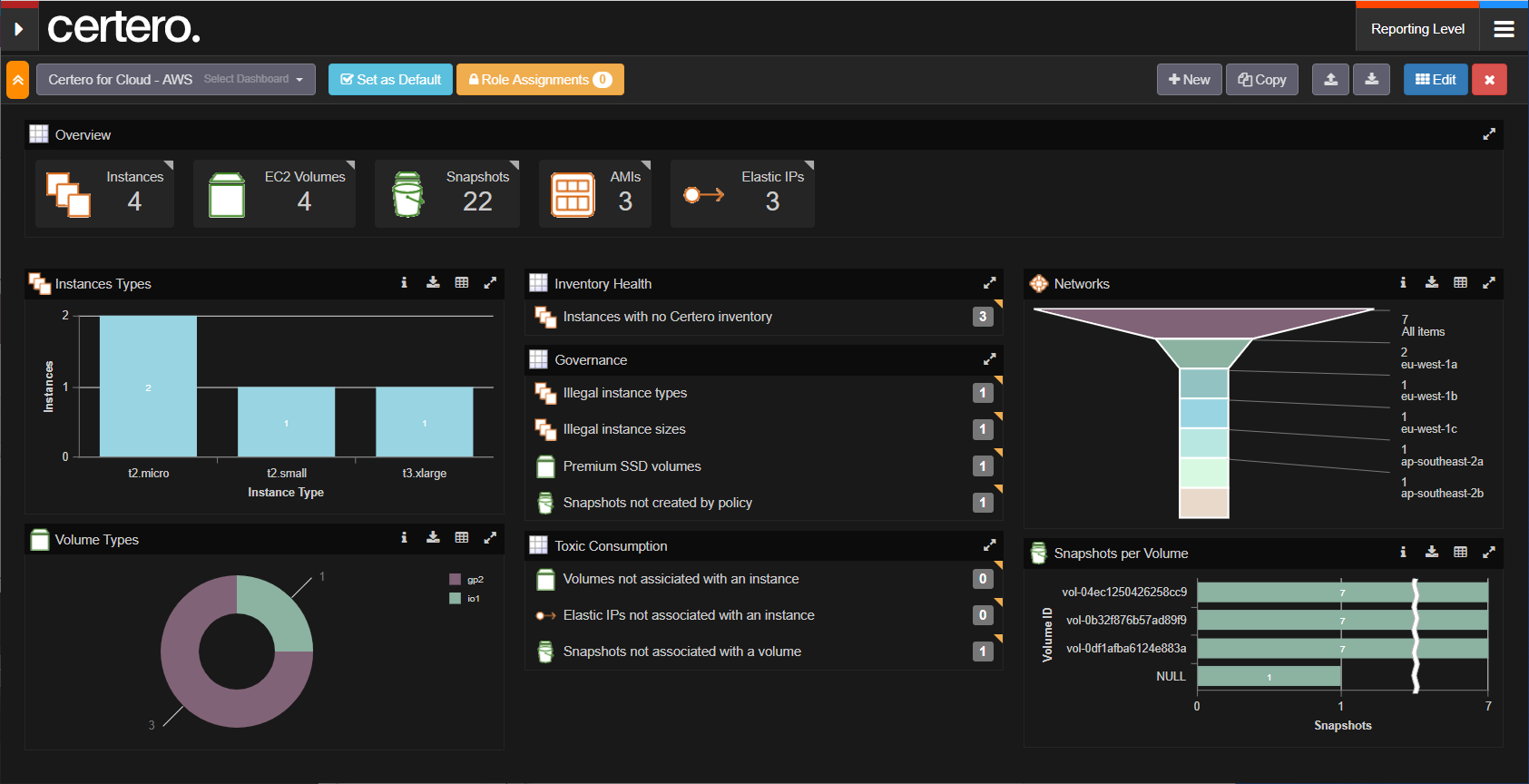 Visibility of your AWS estate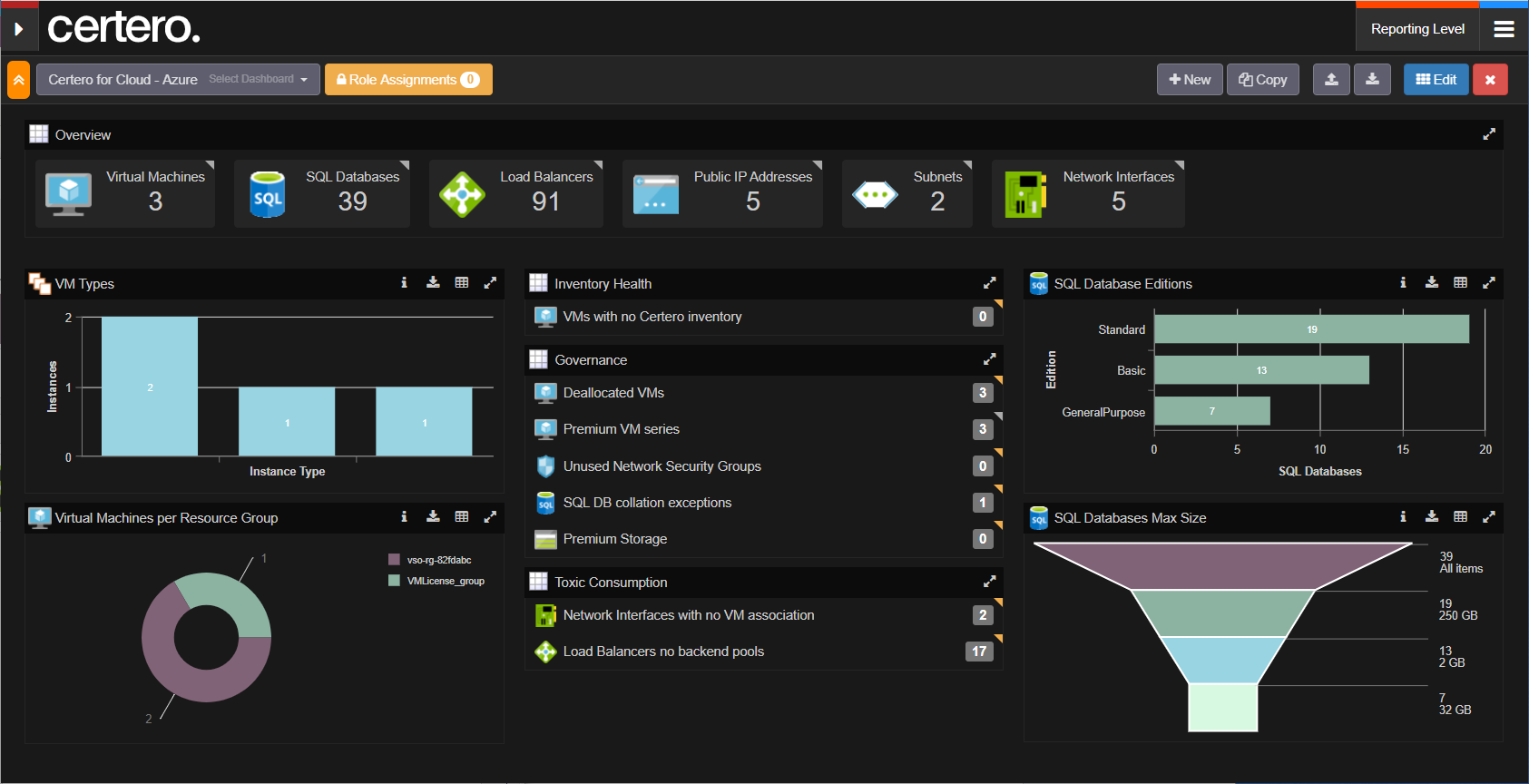 Visibility of your Azure estate
Certero for Cloud includes dedicated modules for your biggest SaaS, PaaS and IaaS spends, moving significantly beyond simply knowing that an application or resource is in use to bring you detailed information on adoption, consumption, spend and opportunities for optimization.  
To provide wider coverage for corporate-approved SaaS applications, Certero for Cloud integrates with single-sign-on (SSO) platforms such as Okta to deliver detailed usage information from across the wider SaaS estate.  
Click for more information on supported SaaS & Cloud modules:
Discover the Power of Certero for Cloud