Welcome to Technology-Led SAM Managed Services
Certero is pioneering a brand-new approach to provide you with a higher outcome service and far more value.
Ready to Think [and Do] IT Differently?
No matter what software vendors you use, where or on what scale you operate, Certero has you covered. But not all SAM Services are equal; Certero's new Technology-Led Services model brings long-overdue Digital Transformation to the way that SAM services are delivered and raises the bar on what you can expect from your investment.
So, what exactly is new? …Here's what real change looks like:
A SAM Service Focused on Value and Optimization and Not Just Visibility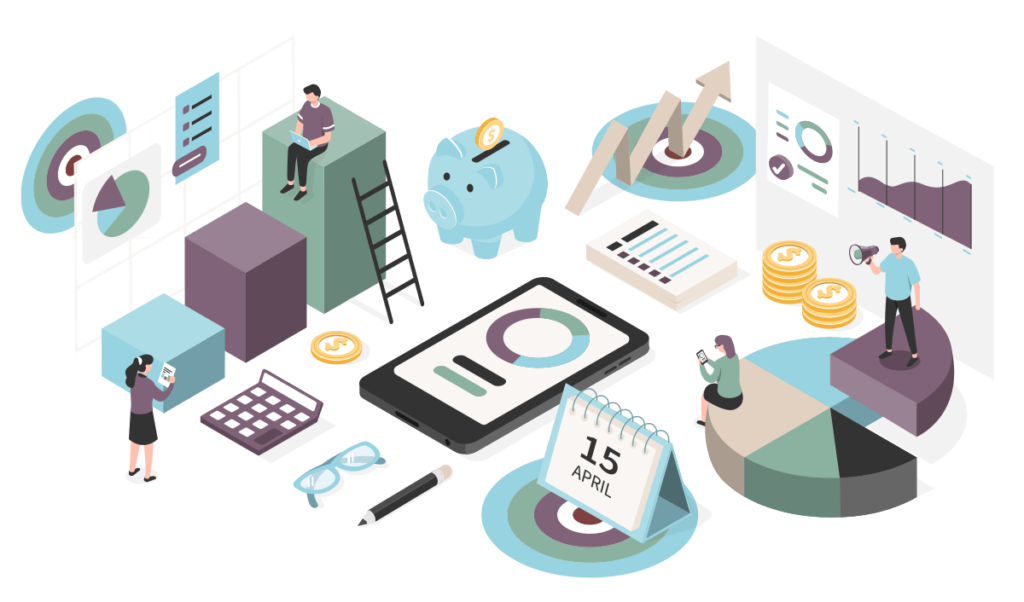 The Status Quo: Where the key deliverables of a SAM service is a limited and static number of Effective License Positions (ELP reports) presented in a year, the focus and vast majority of time is absorbed in simply providing 'visibility' of licensing, with 'actionable intelligence' to optimize licensing only if time allows. Making it difficult to make informed decisions and track progress. 
The Certero Way: Certero sees the ELP understanding as only the starting point of the SAM journey, from where you're informed and guided through high-value license optimization that will help you to control and reduce costs and optimize software investments. So with Certero, through a live view of you estate it's your progress towards optimization that is trended and reported for you throughout the journey, not just your ELP understanding of where you are.
365 ELP's Per Year, with Live Data
The Status Quo: Traditional SAM services provide a static view of your licensing position by generating an ELP report; A single point-in-time data snapshot, frozen in time because it's difficult to attain. So aside from the 3-4 times per year where you have a view, the rest of the time you're in the dark, unbeknown whether your decisions are good or bad and could realistically be months away from being properly informed.
The Certero Way: Certero instead uses live data from a robust single-data source that is the Certero platform. So once established, you can have 365 ELP's per year – your ELPs are now LIVE, there for you whenever you log on to your personal dashboard, as is the evidence behind it all will drill down capability. The difference in visibility is like upgrading to HD surveillance cameras, instead of having to make decisions based upon a blurry photograph taken 3+ months ago…
You're Buying Expertise, Not Just Data Processors
The Status Quo: With any SAM service, you're paying for specialist software licensing expertise to analyze your environment and contracts and work out not just where you are but what you need to be doing to get maximum value from your investments. Unfortunately, that's not what most SAM consultants spend most of their time doing. Traditionally, attaining good data is 70% of the process.
The Certero Way: This is how Certero's Technology-Led Services approach is radically different; by refusing to be to 'tool agnostic' and instead only using Certero's own unique ITAM & SAM solution to reduce the time it takes to gain clear visibility of your estate, Certero's global team of licensing experts can rely on the technology to do the heavy lifting and repetition. That frees-up more expert's time to deliver the high-value analysis and judgments that you're paying for; increasing the output and value of your SAM service.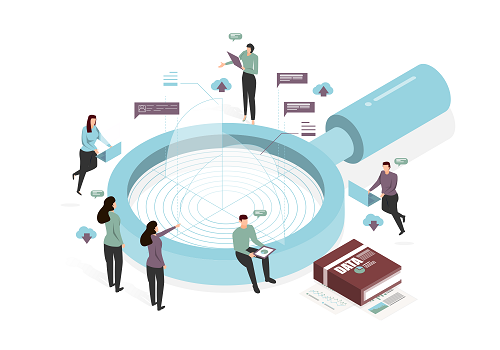 Total Transparency & Unity of Understanding
The Status Quo: Often SAM services are delayed or derailed by disagreements arising from discrepancies in information, usually stemming from how and where software is deployed. With a static ELP it becomes difficult to delve in to the detail and gain a shared understanding. Additionally the data and the insights gathered within the discovery and inventory phase can be immensely valuable, yet traditional SAM services ignore this potential and it's rare that any additional information is available to you outside of the ELP reports. This is no longer good enough.
The Certero Way: Not only does Certero offer unrivalled clarity and coverage within a single technology platform, but everyone is able to access and understand the estate from the same information source, eliminating ambiguity, discrepancies and allowing the output of the service to flow. The integrity of SAM Processes require an understanding of your IT estate in exquisite detail, so why not make all of that hardware, infrastructure and software asset data, insights and intelligence available for you? Technology-Led Services does exactly that – you have full visibility and control over your valuable data through unlimited access to the Certero Platform. All of your data, all your Business Intelligence and reports, all of the time.
Unprecedented Scope from a Single, Trusted SAM Partner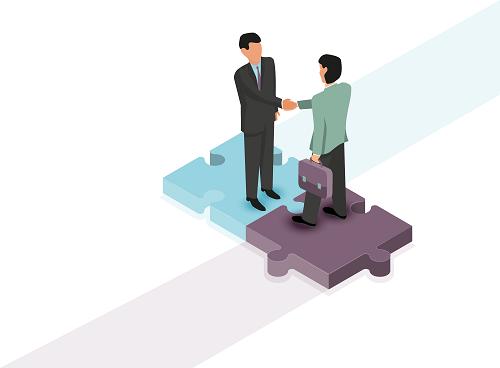 The Status Quo: It's rare to find a SAM partner that is able to do it all, particularly within the datacenter where specialist knowledge of vendors like IBM, Oracle and SAP are essential. A traditional 'IBM SAM Managed Service' for example, may simply extend to making sure IBM's ILMT is installed or simple outsource the service to a third party complicating communication and responsibility . There also has never been a SAM solution vendor with a single platform solution that can cover this full scope, leading to inevitable, disparate management of major software vendors.
The Certero Way: Certero uniquely have both the licensing experts and the technology scope to provide a SAM service for you that covers all the bases – whether that's straight-up desktop publishers, challenging datacenter vendors like IBM, Oracle and SAP, or a complex hybrid environment with rapid adoption of SaaS & Cloud. Certero can do it all, using our technology and our expertise that we retain 100% in-house. That means efficiency. A single-line of communication. Accountability. And thanks to the Certero unified platform, the freedom to simply select and 'turn on' the capabilities you need, whenever you need them.
The Fastest Time to Value & the Happiest Customers in the Industry
The Status Quo: Good accurate data is the foundation of any SAM process. Creating an understanding upon fundamentally inaccurate information is always going to be incorrect and leaves the business exposed to audit risk; therefore, attaining inventory data for SAM is very much a 'rubbish-in, rubbish-out' scenario.
Despite this fact, many traditional SAM Services providers who state they are 'tool agnostic', actually mean that they will accept inventory data from whatever source is available – shifting the responsibility to attain fundamental data accuracy from the SAM expert to the customer – and if no tool is present, they will usually turn to free tool, various scripts to attain an inventory snapshot. Both circumstances are commercially driven decisions, not what is actually the best way to do the job.
Though 'working with what you already have' may sound efficient, it is in fact usually the opposite. It creates a huge amount of complexity and manual work to cleanse, verify and normalize data and still leaves the risk of gaps and inaccurate information from the outset.
Then, where there's change and the next ELP report is due, this process is repeated all over again. All that complexity means inefficiency, inaccuracy and ultimately, you're forced to pay for a lot of consultants' time regardless of quality of output or discernible business value. This has been an accepted approach for over a decade now because there wasn't any real alternative. Now that technology exists from Certero to truncate and automate many of these processes, how can a trusted SAM partner remain impartial to that fact?
The Certero Way: With the Certero technology that underpins our services being able to be simply provisioned as SaaS within hours and collection of inventory data within days, not months or in some cases over a year, Certero can get you to a valuable point of understanding with your licensing far faster than has ever previously been possible. Attaining clarity, completeness and understanding of complex data is a function of Certero technology straight-out-of-the-box. With automated network discovery as well as inventory constantly at work, coverage is assured.
This is evidenced by Certero customers responding to Gartner's 'Peer Insights', reporting the fastest solution deployment times and highest overall levels of satisfaction within the SAM industry.

A SAM Service the Way You Want It
Certero SAM services can be utilized in many different ways and from the start Certero seek to understand your long-term goals so that a SAM Managed Service isn't just an off-the shelf, one-size-fits-all product, but is actually valuable.
Technology-Led Services enables unprecedented agility to provide whatever it takes to help you get to where you want to be – whether that's taking you from a fresh start to handing over a mature SAM program to an in-house team, or complementing your resources as required to fill any gaps in specialist areas like datacenter or Cloud…
If you want a SAM service that fits; a service that doesn't just inform you of potential risks but actively guides you through how to eliminate them; Helps you understand what strategies to take; what options are present to optimize software assets and reduce costs; A trusted SAM partner that can cover the full enterprise scope and keeps you fully in control of all of your business information… then that's Certero.
Dedicated, Centralized Project Management
The structure of Certero's centralized PMO helps to bring value to customers with unprecedented speed and efficiency. In contrast to traditional SAM Services, Certero's Technology-Led services approach removes the often-tumultuous relationship hurdles between technology vendor and service provider, as both are delivered directly by Certero and therefore Certero are singularly accountable for the success of your SAM project.
The PMO team are the unsung heroes of this capability, extremely experienced, seamlessly tying-together the resources and communicating effectively to all parties.
So, with Certero you can be confident that you're in safe hands with your dedicated Project Manager and this is a big part of why Certero customer's report the fastest and implementation times and highest satisfaction levels in the industry.
For more information contact Certero today to discuss your requirements and options and we'll make sure you're guided and supported every step of the way.