Azure License Management and Optimization
Certero's Azure module solution gives you inventory and visibility of Azure resources, bringing cloud assets into the Certero Unified Platform to track consumption and cloud sprawl. 
Challenge
As IT departments rush to migrate server workloads into the cloud, often according to "cloud-first" directives, a lack of resourcing, training and process can lead to an unplanned IaaS adoption whereby it's a surprise how many additional billable cloud resources and consumption charges, over and above virtual servers, are required to deliver functional infrastructure. Without considerable planning and effort, the true costs will only be known once you're well into the journey. 
With free data ingress and the trivial ease by which cloud resources can be added to your account, it's easy to get invested in a hurry and experience bill shock and cloud sprawl; and now that your physical tin is gone and with considerable data egress charges, it's difficult to leave. Additionally, without a considerable investment in training and good governance, cloud resources might be idle and/or misconfigured leading to unnecessary costs from toxic consumption. 
So now that you're in the cloud and probably not leaving any time soon, you'll need visibility and control. 
Solution
Certero for Cloud's Azure solution incorporates resources inventory and resource configuration into the Certero Unified Platform, providing visibility and insights. 
Use Certero's unique, customizable dashboard trend charts to get visibility of growth and sprawl of key Azure resource types such as virtual machines and storage. 
Azure resource configuration datapoints in the Platform supports comparing configuration with resource billing models to identify wasted or misconfigured resources, i.e. to identify toxic consumption. Inventory and configuration data both give insights into conformance to operational standards and process, i.e. governance. 
And finally, Certero's architectural advantage simplifies the task of collecting operating system-level inventory of Azure virtual machines, ensuring the loop is closed for ITAM inventory and SAM compliance.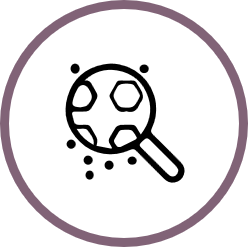 Full visibility in to your Azure estate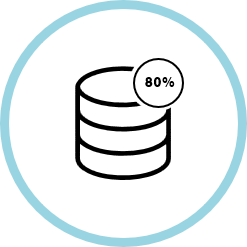 Identify high-performance instances and premium storage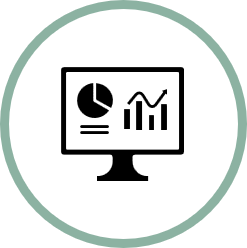 Track the growth of your cloud estate
Benefits
Certero for Cloud's Azure solution gives you visibility of your cloud estate, identifies risks and helps control costs.
Manage "bring your own" cloud licensing 
Identify toxic consumption 
Track growth of your cloud estate 
Improve operational processes 
Discover the World's Most Advanced and Modern
IT Hardware and Software Asset Management Solutions