SAMS Nordic 2019: Why Are Organizations Losing Trust in Incumbent ITAM and SAM Tools and What Are the Alternatives?
As one of the main sponsors, Certero will be hosting a World Café session at SAMS Nordic 2019 that explores the erosion of trust in the ITAM and SAM market, what the causes are and what alternatives are available.
This year's SAMS Nordic event is taking place in Copenhagen between the 11th and 12th of March. The World Café sessions are segmented into different conversation rounds, where each new group continues the discussion from the last. After the final group has concluded, the hosts summarize their sessions in a short presentation back to delegates at the event.
Join Certero on the 12th of March as Ric Sterling hosts our World Café session between 11:30am and 3:15pm. You can read the synopsis below:
Why Are Organizations Losing Trust in Incumbent ITAM and SAM Tools and What Are the Alternatives?
After more than a decade of over-promising and under-delivering, the common perception is ITAM and SAM vendors have lost credibility to the point where customers no longer trust them. Typically, vendors have core capabilities where they deliver value, but outside of this they struggle. ITAM vendors rarely excel at SAM and vice versa. Most SAM vendors specialize in Windows but struggle in datacenter, or only cover a narrow range of devices. Despite their limitations, they continue to over-promise.
How long does it typically take to implement ITAM and SAM solutions?
What are the main limitations of incumbent ITAM and SAM tools?
What features, functions and capabilities do you want in your ITAM and SAM solutions?
How do next generation solutions measure up against your expectations?
If a next generation solution with advanced capabilities was available now, would you adopt it?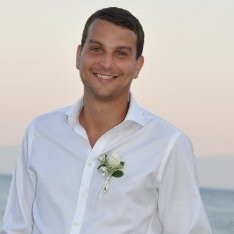 Ric Sterling
Director of Business Development
Certero
Ric Sterling has over 10 years' experience providing enterprise ITAM and SAM solutions to some of the world's largest and most complex organizations. Now at Certero and responsible for growth across the UK and Northern Europe, he helps enterprises control their software spend and improve the efficiency and effectiveness of their ITAM and SAM practices, by enabling them to rapidly deploy the worlds most advanced and modern IT hardware and software asset management solutions.
The pop up in your job: The look of delight on our customers faces following a Proof of Concept project, when they instantly know that Certero's solutions are exactly what they have been looking for to help them improve the results of their incumbent tools. It validates everything Certero is about.
Ready to Speak to the Team that Makes Our Customers So Happy
?