Certero for Cloud: Azure Module
Gives you the data, tools and asset intelligence to simplify the management and
governance of Azure resources, to optimize investment and reduce cloud costs.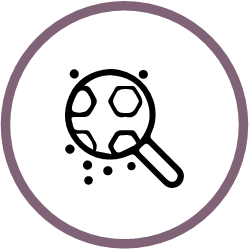 Visibility
Gain clarity with complete visibility of Azure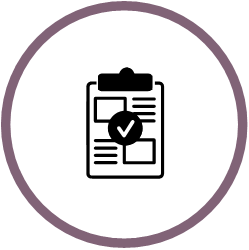 Governance
Define & pro-actively adhere to Cloud governance policies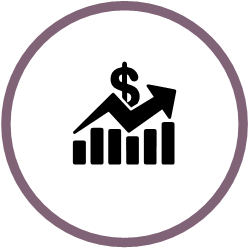 Optimization
Right-size investments & avoid wasteful  underutilization & configuration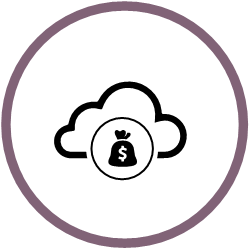 Cost Management
See, analyze & predict Azure spend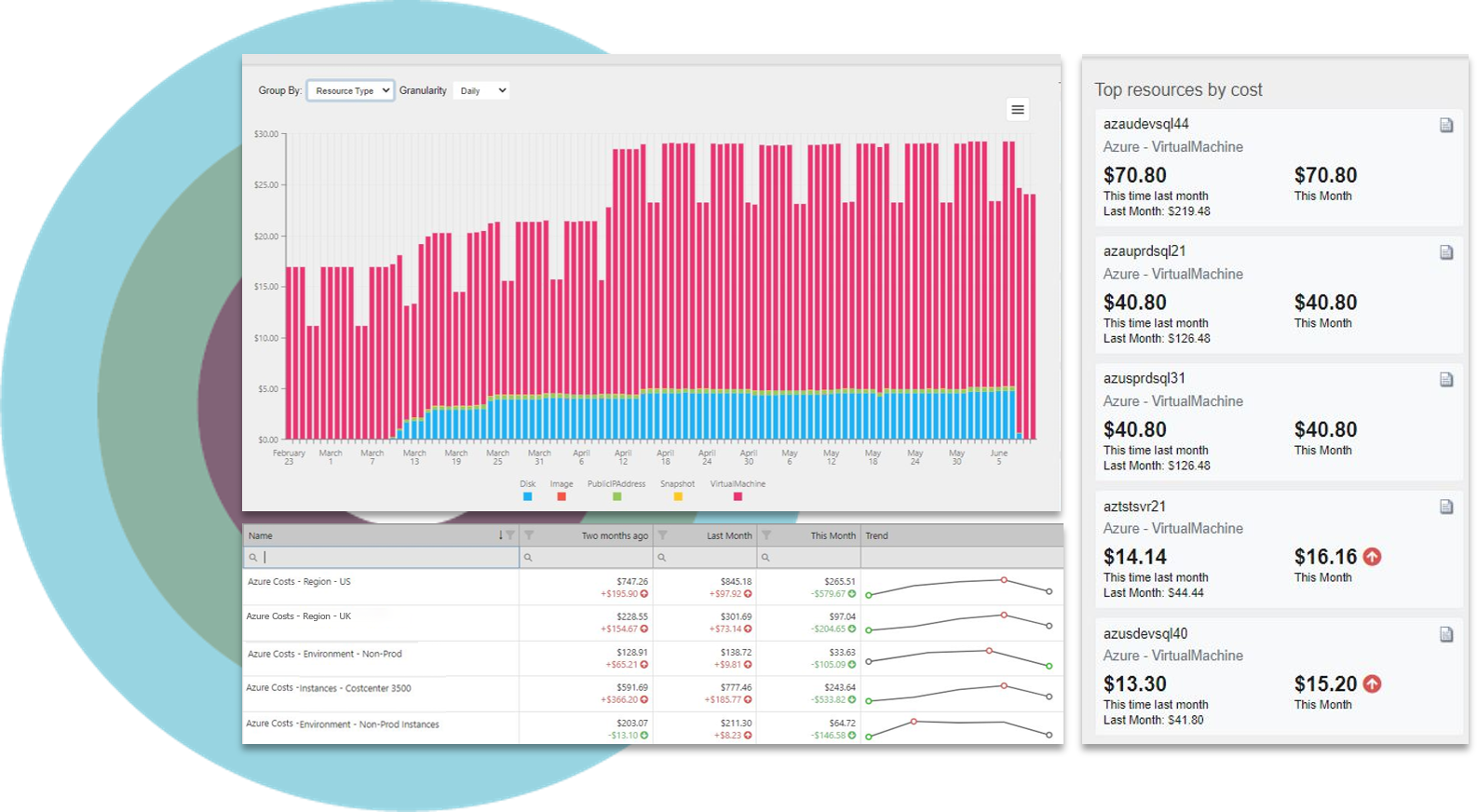 Azure Cost Management & Optimization
Cost management allows an organization to see, predict and understand the dynamics that contribute to Cloud spend, so you can make informed decisions and take action accordingly.
Certero for Cloud: Azure gives you a range of cost-management features to help you understand actual and forecast costs, to assign budgets to customizable pools of resources, and to identify causes of bill-shock that you can intercept before they become a problem.
With the ability to perform cost analysis against your budgets and spend, Certero can help you to manage costs, comparing base PAYG costs with actual spend; for example to measure the value you're getting for any premium you pay to your CSP.
Combined with other Certero for Cloud modules like AWS, Certero enables a multi-Cloud view of expenditure and the ability to manage Cloud charges (e.g. by cost-center) across the business, for charge-back.
"Azure services can quickly spin out of control and it can get very expensive extremely quickly if you're using fast Azure SQL servers for example. Our finance team are terrified that is what's going to happen. We're using Certero for Cloud to give us an Azure dashboard so we can see our consumption and we're using it for our increasing Cloud governance policies."
Unlimited Azure Reporting Tools
Gaining good data is key to any asset management process, but to be able to achieve good outcomes, you also need a powerful, intuitive and customizable Azure reporting tool.
Certero for Cloud: Azure enables you to derive meaningful answers and insights from complex data and easily share and present that information through near-infinite reporting possibilities.
It's not enough to be limited solely to 'pre-canned' reports in a solution; Certero's approach instead, has created a reporting platform that's intuitive enough to enable stakeholders to easily create and customize their own reports and get the answer to any question.
Whether you need to view costs, create an Azure usage report or Azure cost estimator for forecasting, or to test the state of your Azure resource tagging, personalized dashboards can be populated with any array of information needed. Behind all your dashboard reports, Certero's drill-down capability enables users to immediately access the data behind the reports with a simple click, enabling you to share live information that's presented to be communicated in a meaningful way, yet that can also be repeated and further analyzed if required.
Enterprise-Wide Visibility of Azure
You can't manage what you can't see. Certero for Cloud: Azure Module discovers and inventories the most valuable inventory and configuration data for your Cloud subscriptions.
Cutting through the noise and providing a clear dashboard view of Azure assets, Certero empowers stakeholders with the knowledge of the most actionable usage and performance metrics, as well as who is performing actions and provisioning services that can incur costs to the business.
+ Dashboard views can be as high-level or detailed as you wish, for example:
Resource Inventory – The enhanced inventory for each resource type.
Resource Types – Holistically or by business unit structure. All the discovered resources and quantities, with drill-down capability into the data behind all reporting to see resource lists. This is a good overview and useful to track Cloud Sprawl.
Metrics and Cloud Costs – The raw daily data that feeds the metrics and Cost Explorer features, for the deepest possible reporting scenarios.
Activity Logs – Who is managing and changing things in the Azure portal; doing things that can incur costs such as provisioning VMs. This helps to control and track 'Bill Shock' back to people.
Saved Governance or Optimization Reports – Quantifying toxic consumption, hygiene and wastage. Track conformance to Tagging and Naming standards.
Azure Cost Management Billing – Identify trends, forecasts, spikes and root causes. Set budgets and alerts. Create and trend your own Cost Groups for laser focus, charge-back and show-back.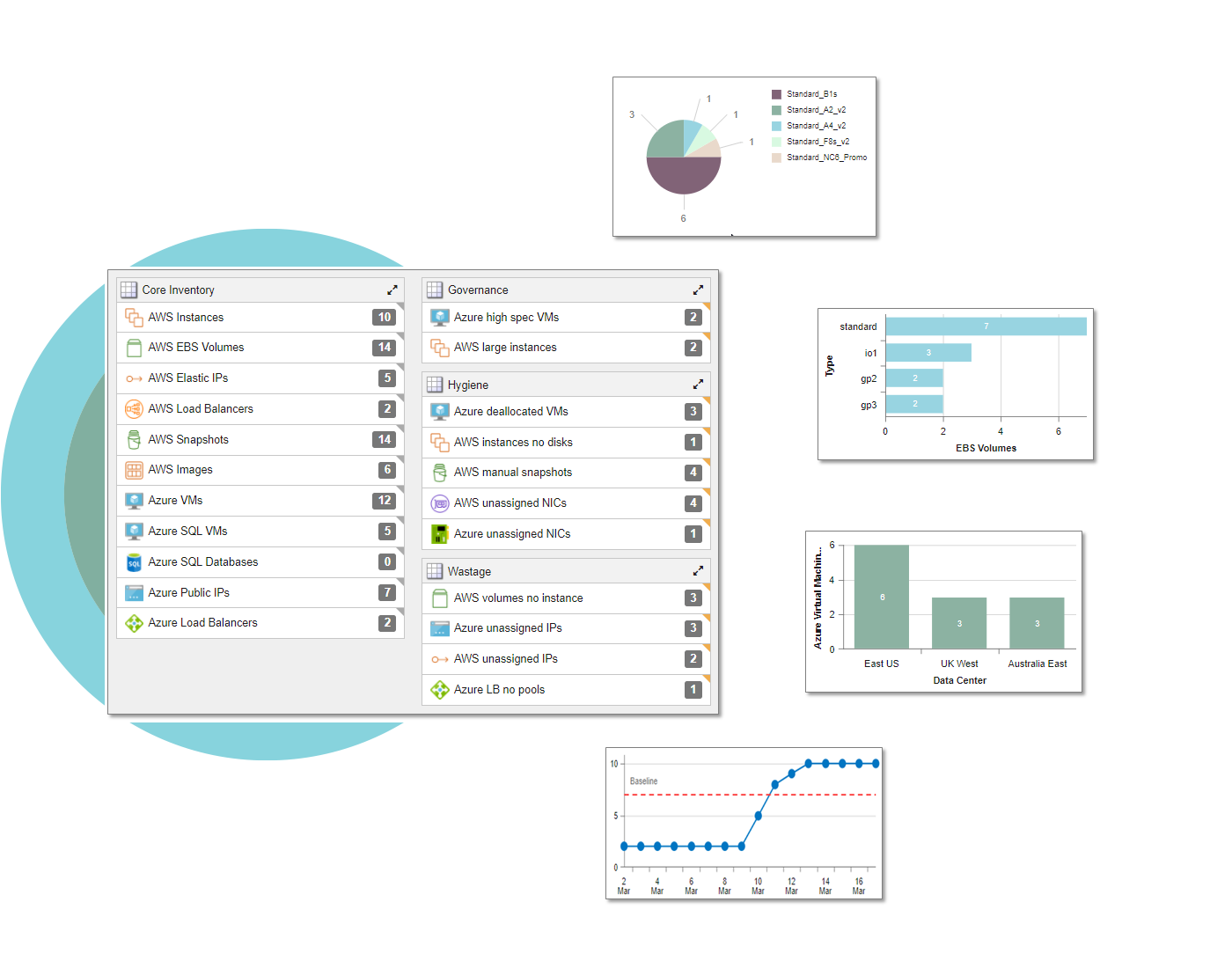 ISO 27001 Certified
Certero is committed to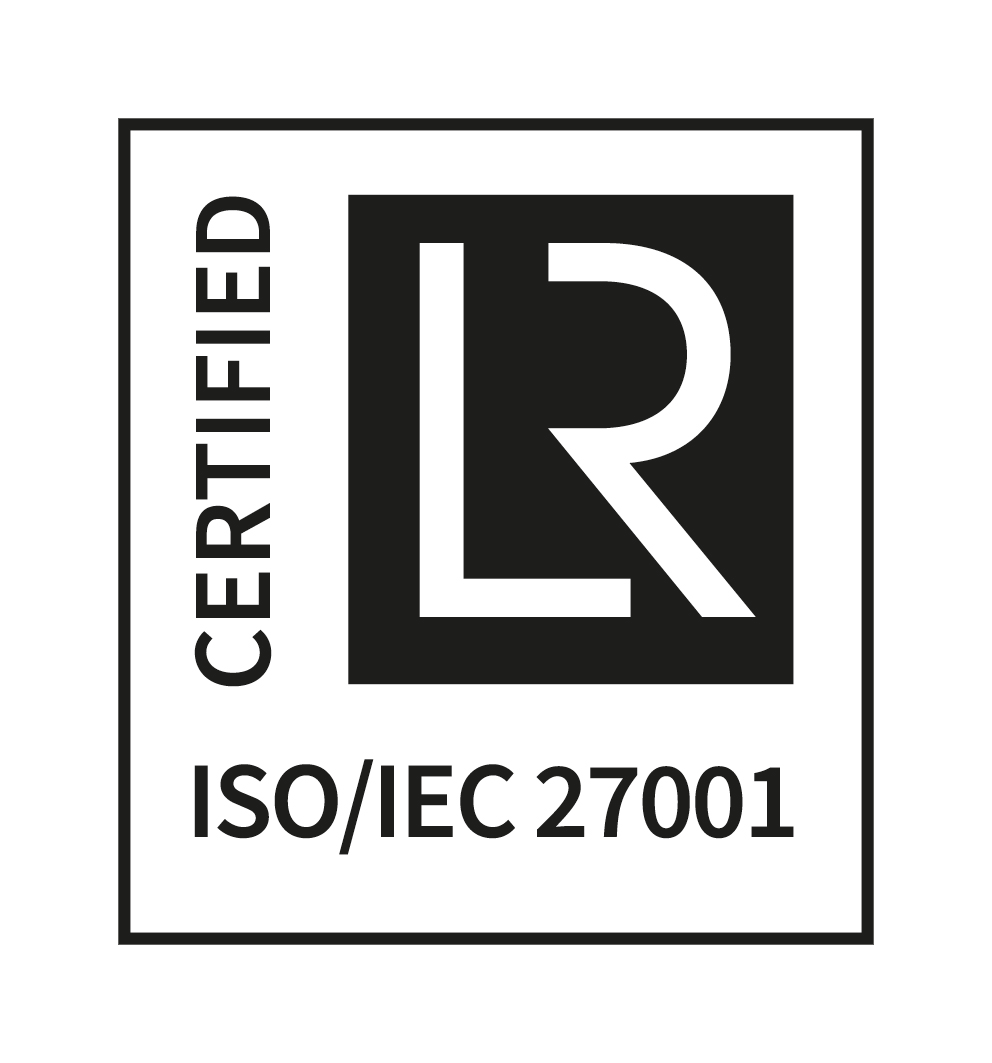 providing customers with the highest levels of security,  which is why Information Security is embedded as part of our culture. From the board down, our Information Management Processes have helped customers have a safer, more reliable IT hardware, Software, SaaS and Cloud solutions and Services throughout the year.
Governance
Policies, process and standards are critical for Cloud management with Microsoft Azure, but then you need to be able to monitor and measure adherence and compliance to those standards centrally, en-masse and in accordance with asset ownership across the business.
Certero for Cloud: Azure makes governance pro-active through an intuitive Policy Builder that gives stakeholders an immediate, visual status and historical trends of compliance; which due to the volumes of data required, would be almost impossible to achieve manually.
To make sure you're targeting the right asset data, Certero's Filter Builder can be used to navigate deep resource associations and hierarchies, providing a powerfully flexible and repeatable way to attain immediate answers to complex governance questions.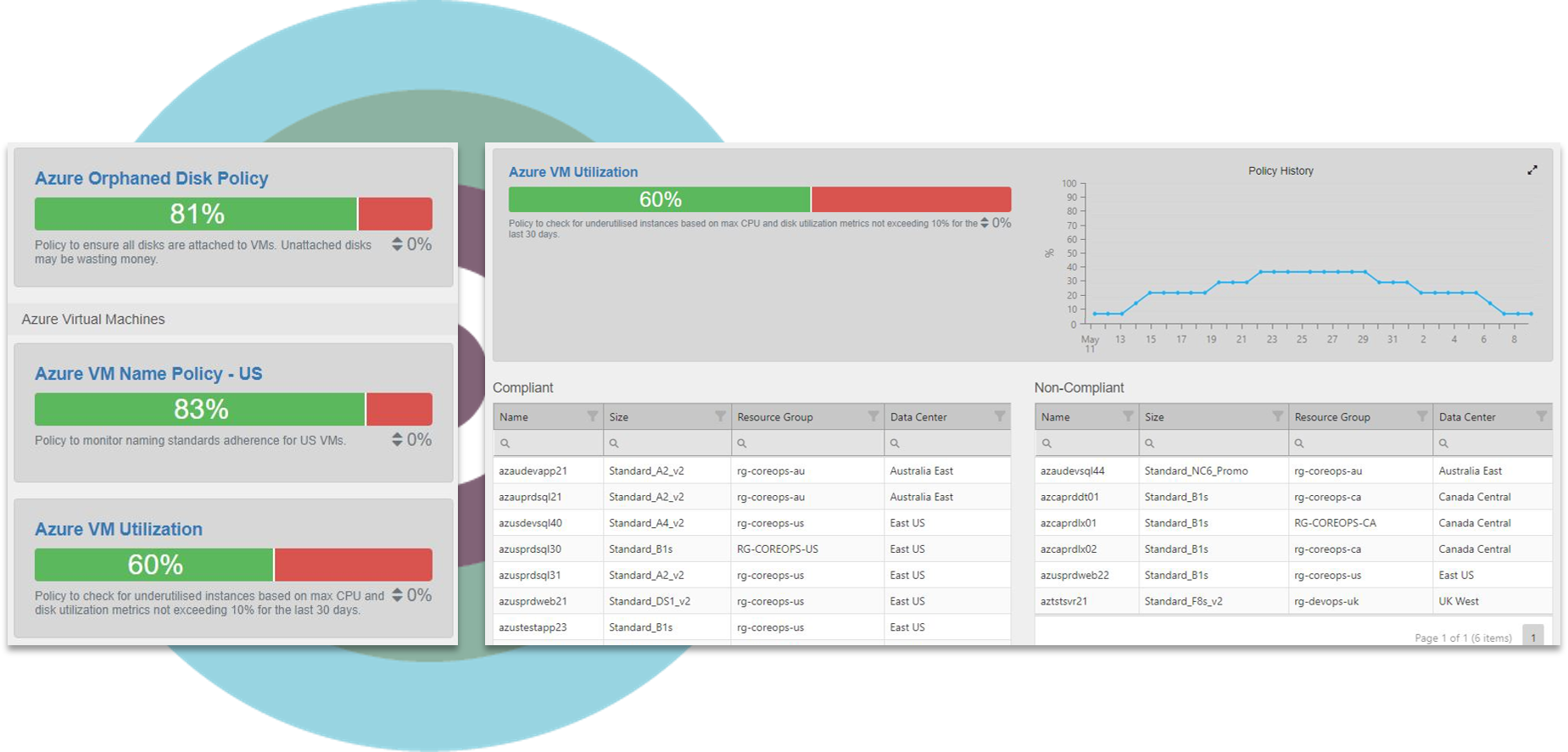 + An Azure stakeholder may wish to create policies to:
Manage adherance to Azure VM and resource naming and tagging standards, to identify any errors and deviations.
Identify unauthorized purchasing or provisioning, for example of high-spec, expensive VMs.
Ensure Cloud resource lifecycle process is being followed by ensuring associated, billable resources such as disks and public IP addresses are not left abandoned.
Ensure operational process is being followed such as correctly shutting down VMs.
Ensure security-related configuration is being properly managed.
"I have CXO level people across the business logging in to Certero to check things. They're not going to log on to Azure, Exchange online or Azure AD… they just want to log-in to one place and get the figures. We can do that with Certero."
Multi-Cloud Governance
Combining Certero for Cloud: Azure module with other Certero modules such as AWS, means you can have a live status of your multi-Cloud governance and can manage legitimate compliance exceptions, across multiple Cloud vendors.
Azure Resource Optimization, Hygiene & Performance
Optimization is the remediation of toxic consumption, underutilization, and of wasteful configuration that is costing money but not delivering value to the business.
Certero for Cloud: Azure enables the business to continually strive towards a more cost-efficient deployment state. Combining inventory and metrics data with deep reporting capability to removes noise and enables stakeholders to easily identify opportunities to optimize and manage waste; improving the hygiene of your Cloud environment and reducing cost.
+ Optimization examples include:
Finding resources in a state which means they can deliver no value, such as forgotten, deallocated Azure Virtual Machines.
Identifying misconfiguration or incomplete configuration of resources which impacts value for money, for example unassigned public IP addresses.
Tracking poor practice such as using premium disks attached to budget VM types.
Finding orphaned, abandoned resources such as disks, network interfaces, etc. which create noise, hinders the management of your Cloud estate, signals governance issues; and can be a source of toxic consumption.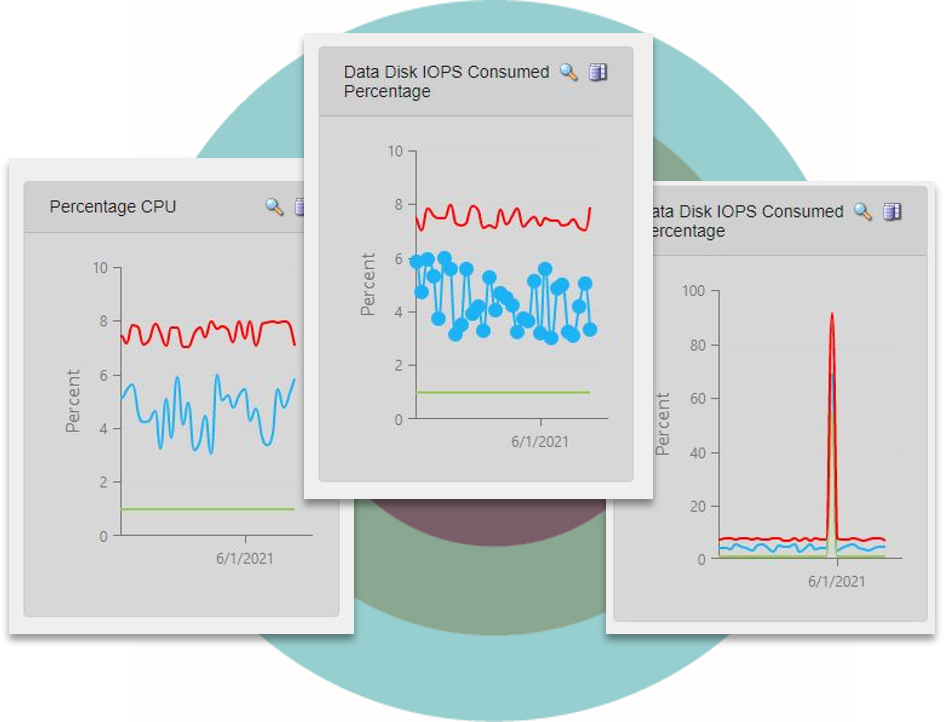 Azure Performance
Certero's Azure Cloud Metrics Explorer helps to measure the specific combination of capacity and performance that's being consumed against what's been provisioned, enabling further optimization through more accurate allocation of resources. Combine metrics with Certero Policy Builder to automatically find, visualize and trend your status and success.
Certero for Cloud: Azure enables you to actively discover instances of under-performance and to explore these Cloud assets in greater depth to determine where efficiencies and cost-savings can be made. Find these opportunities, and more:
Non-utilization – Identify zombie, idling VMs and other resources.
Under-utilisation – Find right-sizing candidates where VMs are using only a fraction the provisioned, billable CPU, RAM, etc.; to realize the most value from what you pay for.
Consolidation – Explore data to support application consolidation across fewer VMs.
Bottlenecks – Find causes of performance issues related to CPU, RAM, disk performance, network throughput, etc.
A Single Platform to optimize your business assets; Multi-Cloud, On-Premises and Beyond
Certero empowers IT with a single, live information source and intuitive reporting interface, so that questions that require accurate asset intelligence to answer, can be answered quickly. This reliable 'single source of the truth' is ideal to support the full spectrum of IT operations, removing the need to compile and interpret information from multiple toolsets and enabling a 'big picture' view of IT. Now, with Cloud and SaaS optimization solutions available on the same platform as solutions to manage on-premises and remote IT assets, you can keep asset intelligence neatly centralized and optimized within the Certero platform. Simply turn-on the solutions you need:
Certero for Cloud: addresses the unique challenges of IaaS & PaaS environments like AWS and Azure.
Certero for SaaS: covers the control and cost-optimization of SaaS applications, including: Office365, GSuite, Adobe Creative Cloud, Salesforce.com Okta, box, Dropbox, Slack, Tableau, Wrike and Zoom.
Certero for Enterprise ITAM & SAM: for managing on-premise IT hardware & software (and with Certero for Cloud, Bring Your Own License (BYOL).
Together with additional options for Datacenter and Mobile, Certero is your enterprise-ready, unified IT intelligence platform to transform the way you view, report and manage IT assets, everywhere.
"Certero gives us validation. Even the senior leadership team use it to measure our migrations to the Cloud. Having visibility of the on-prem world and cloud world all within Certero, helps us understand our progress."
Discover the Power of Certero for Cloud