Discover the new V7 Unified Platform from Certero
The smarter way to manage your IT estate.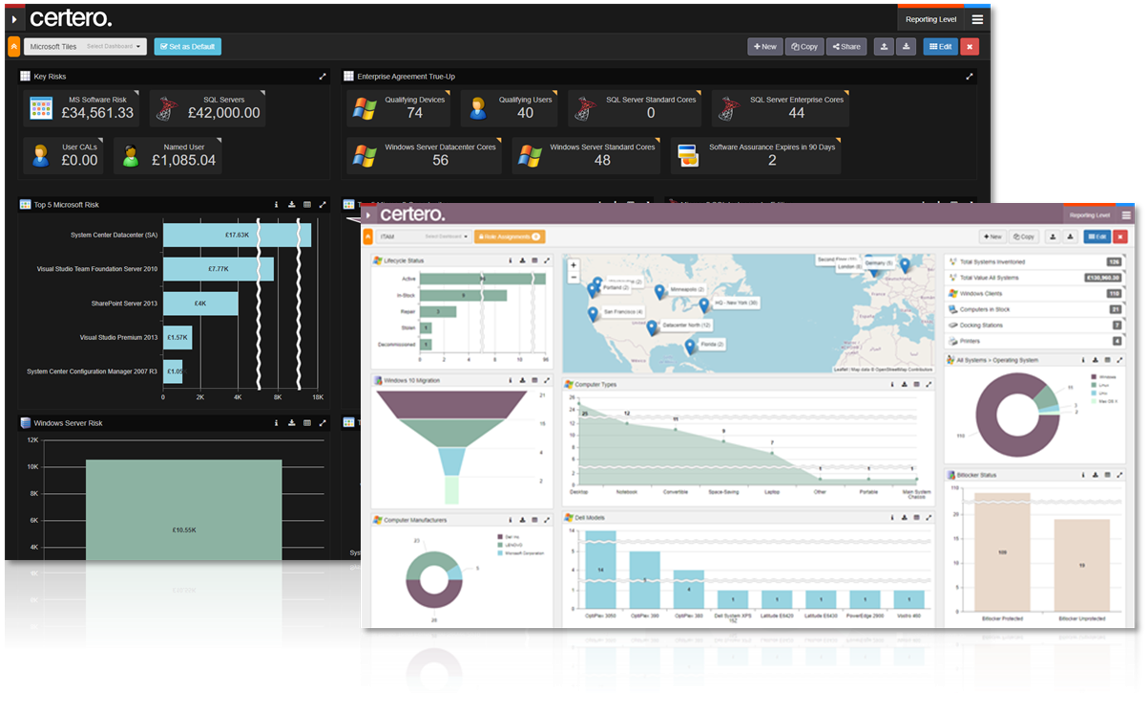 Introducing the most advanced unified platform for IT Hardware, Software, SaaS and Cloud Asset Management. Our incredible new feature and enhancements are designed to make it even more powerful but simple to use – helping you find, manage and optimize your IT assets, in one place. 
Future-proof your IT & software assets with one, flexible solution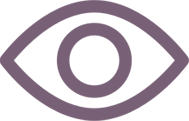 Limitless data visualization for at-a-glance understanding and reporting

Normalized big data straight out of the box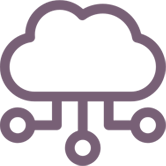 Greater coverage and control over your cloud environment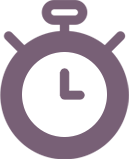 Rapid deployment – installed and ready to use to use in minutes
Greater Flexibility with Certero Dashboards
Our unified platform is even more user-friendly, allowing you to create, optimize, and report your way, all in one place!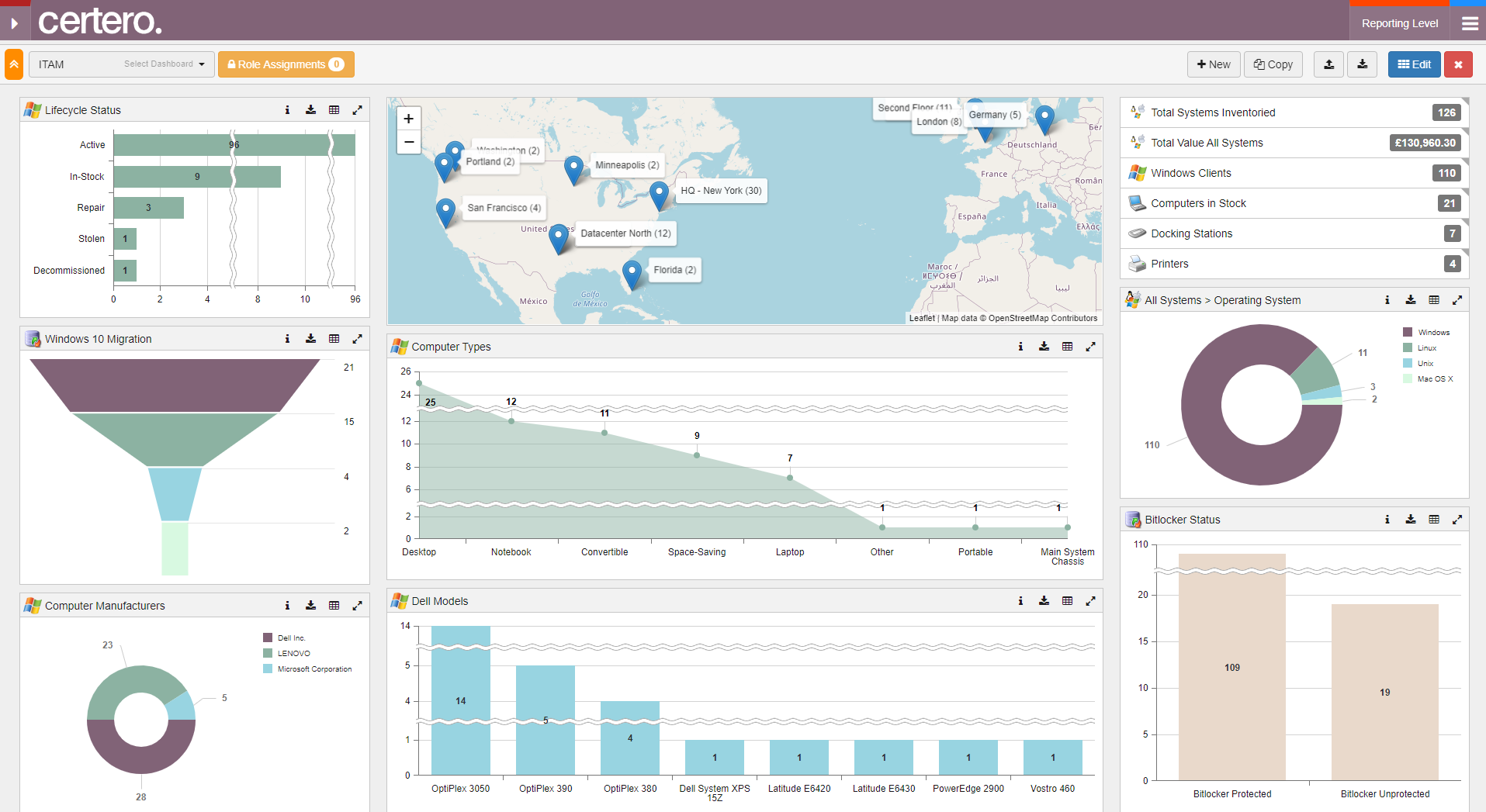 Full hardware asset lifecycle management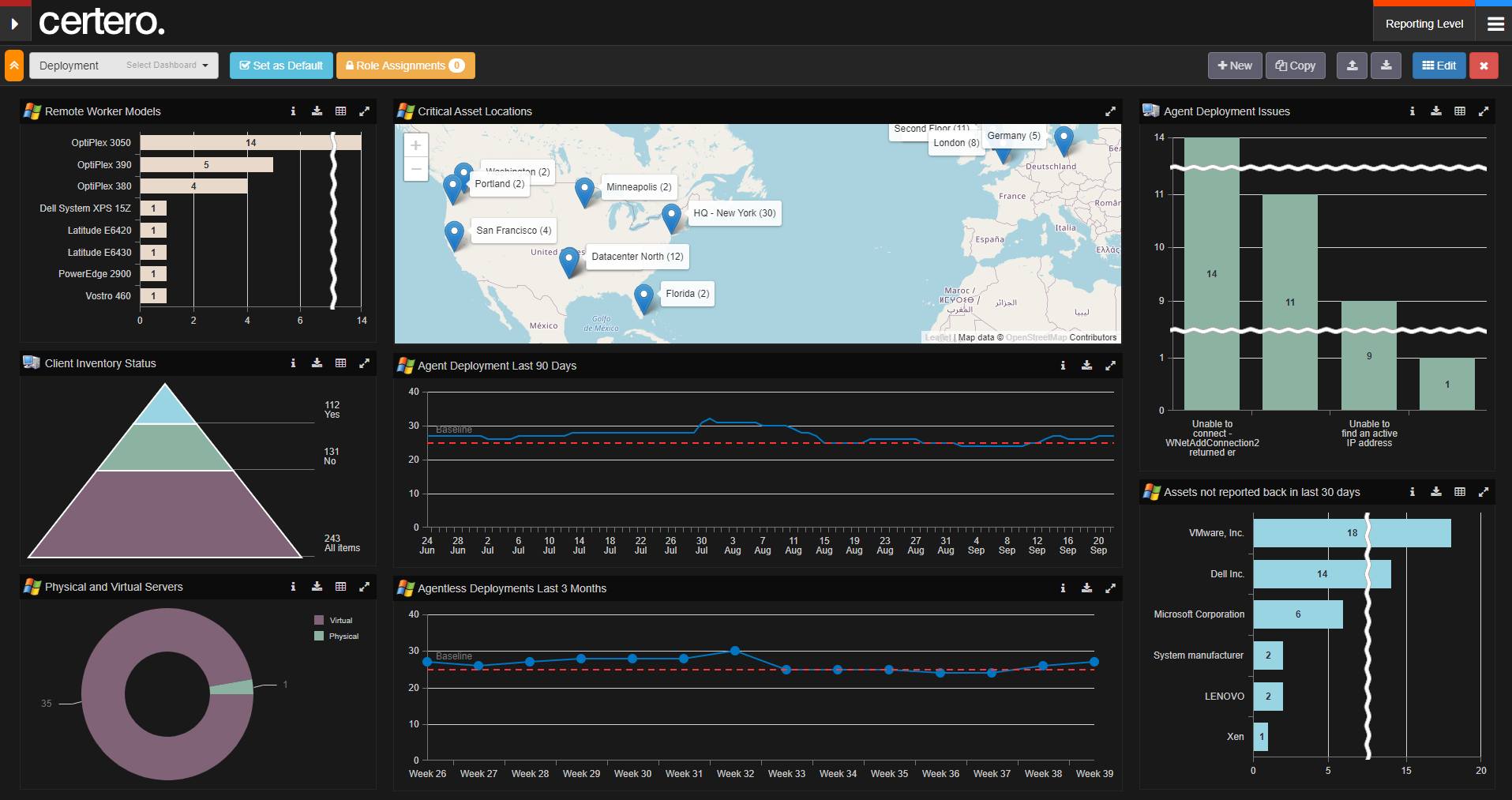 Unrivalled speed and coverage for discovering and inventorying all hardware & software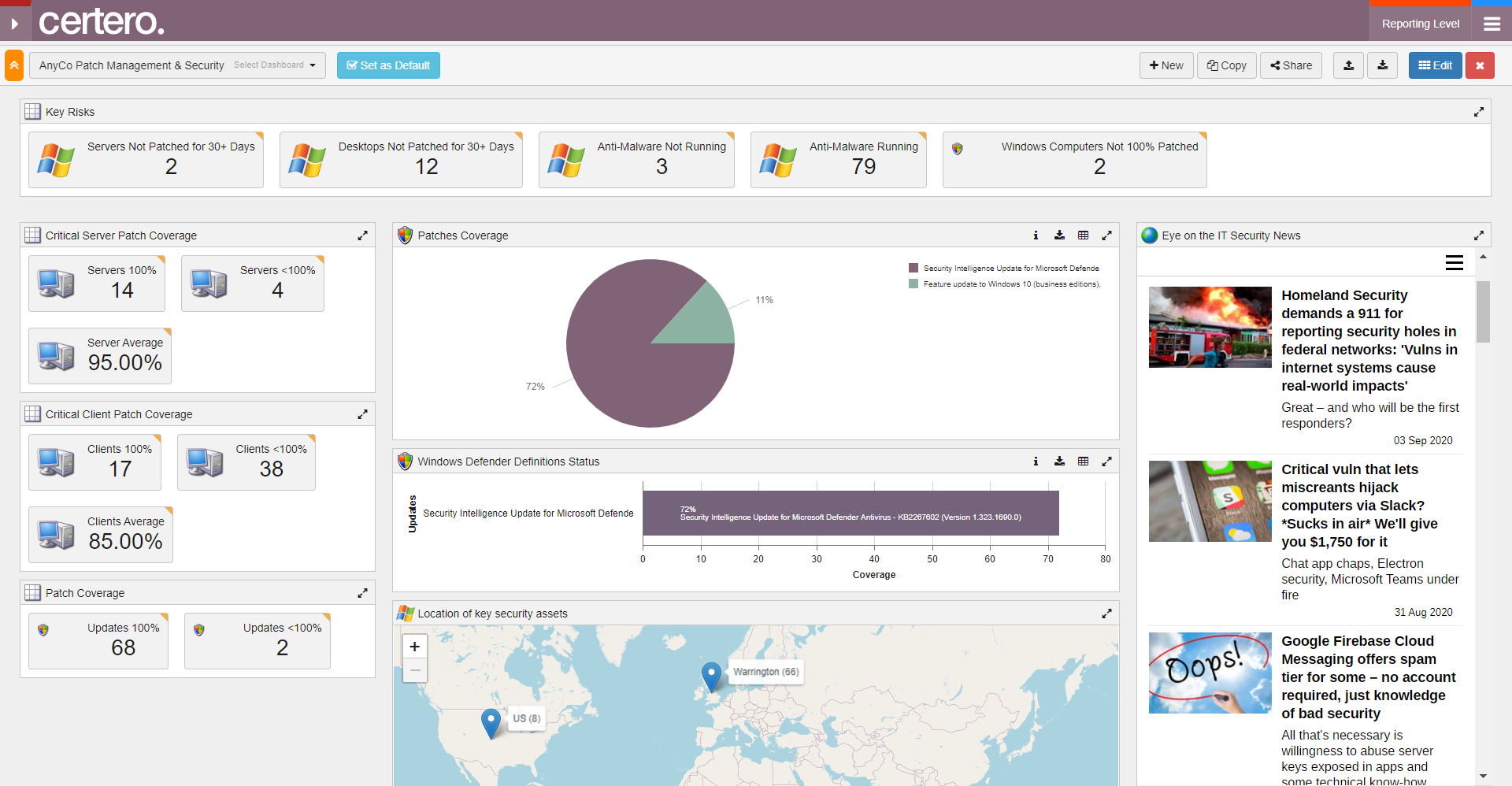 Visibility of security risks in your IT estate
V7 introduces theming support which allows you to fully customize the look and feel of your data. If you want to visually identify patterns and pinpoint emerging trends in a few clicks, this is the platform you need. Whilst the new dark and low-light theme variants make presenting via projectors easier than ever.
With in-depth visualization, you can quickly identify where threats might appear and where you can make cost-saving measures, benefiting your business greatly.
New dashboard creation without need for data grids


Full control over colors, values, and chart labels

New funnel and pyramid chart visual options

New HTML Chart Elements allow for customer announcements or check off lists

Export and Import Full Dashboards

Hide Dashboard Header Labels

Copy Chart Look and Feel to Other Dashboard Charts

Entire UI Color Changes

Import and Export Themes
Enhanced security for greater peace of mind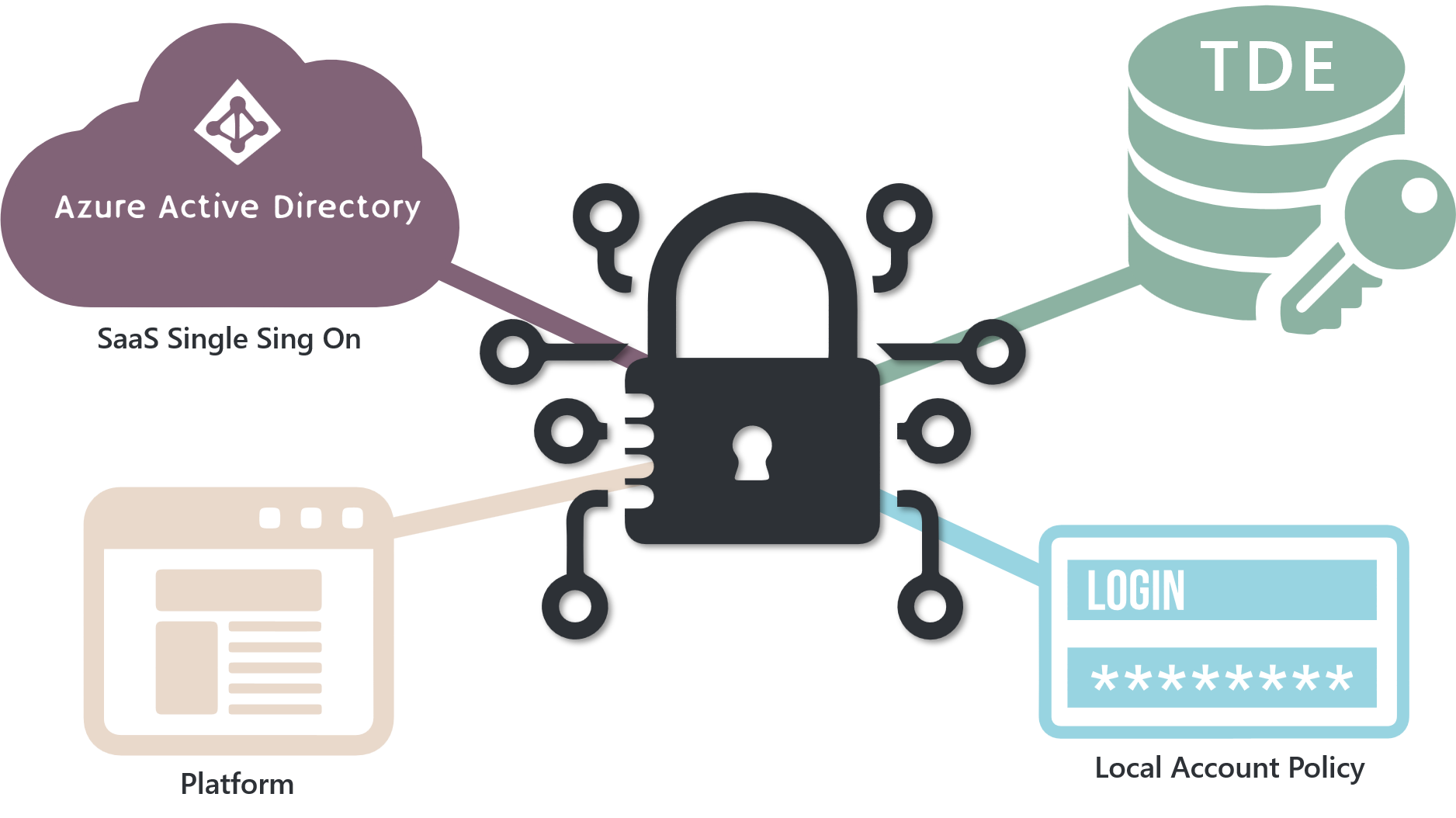 Version 7 makes your IT assets even more secure, allowing you to store data across the platform with complete confidence. 
From users and passwords, IP addresses, servers, and cloud-based applications, Certero's Unified Platform keeps your company's sensitive information safe.
Our platform has a number of security features to prevent unauthorized access and to preserve the integrity of your data.
Azure AD Authentication for hosted and on-premise

Local account policy improvements: password length, complexity, expiration etc

Transparent Data Encryption (TDE): Data encryption at rest for SQL databases
To compliment our existing modules for Salesforce, G Suite and Office 365 we have added even more cloud modules
Cloud connections mean more optimization than ever before, making it even easier to save costs.  
Take control of your SaaS applications to get an overview of associated costs, reconcile users against their active directory and identify those that aren't using their allocated subscriptions. This allows you to optimize your cloud assets and easily identify where your business can save money in unused usage.
With Certero's Unified Platform Version 7, you can access and manage eight new SaaS modules in one place.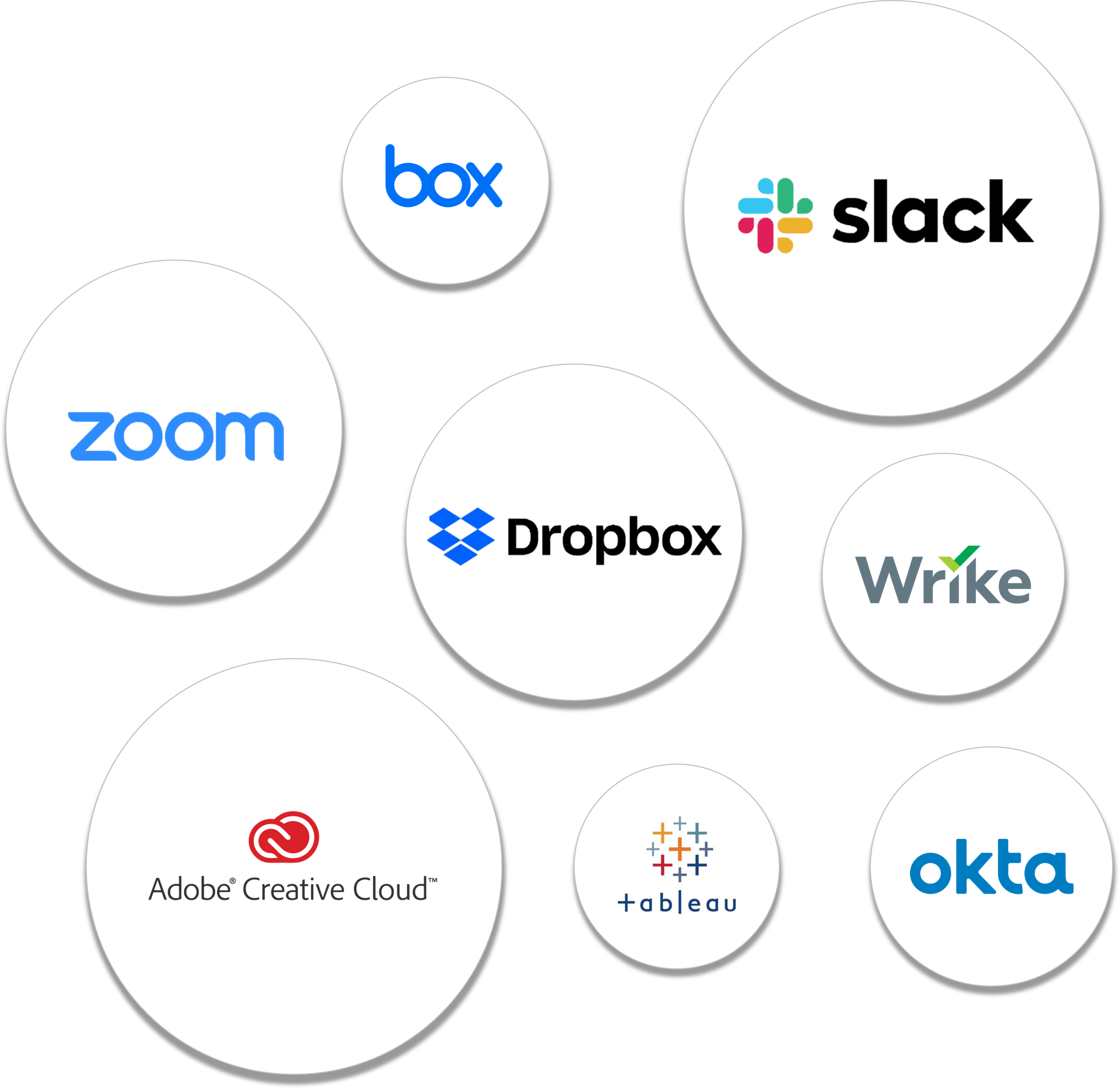 New for Certero Unified Platform Version 7
01
Enhanced Security 
Local Account Policies improvements: minimum password length, complexity, attempts, and expiration times
02
Warranty Information   
Warranty Information Collected Automatically from Dell Support API
03
New Network Discovery Report 
New "All Devices" for Network Equipment Discovered Report
04
Images and Docker Visibility
Windows and Linux computers running Docker will now return an inventory of images and containers
05
Enhanced Inventory for SQL Instances
V7 will now collect additional inventory information including the database size, creation data and last back-up date.  
06
Flexiblity with AD Connector
AD Connector Can Now Retrieve Only Subset of Data Like "Servers" Only
07
Expanded C
ost and Ownerships
Authorized users can assign organizational units, costs and ownership for a number of licensing and inventory entities.
Want to learn more about Certero Unified Platform version 7?
Our award-winning customer success team is always happy to discuss the details and help you find the right solution for your needs.