Certero Asset Studio has evolved!
Certero Asset Studio now delivering value to ITAM, SAM & beyond
Class-leading SAM and ITAM technology
Certero Asset Studio has always been recognized as a class-leading technology solution for SAM and ITAM. Today, Asset Studio has evolved into distinct solutions, all built on a common platform and architecture, to better meet your exact needs:
Discovery & Inventory (Hardware & Software)
ITAM Repository
Patching & Distribution
ITSM & CMDB Integration
Compliance, License Management & Optimization
SaaS subscription management
Dedicated modules for IBM, Oracle, SAP
Access Control & Policy Enforcement
The Certero Unified Platform
As part of the Certero Unified Platform, both solutions benefit from complete interoperability and share the same powerful software recognition and reporting interface. Additional products are also available for:
Get SAM Happy with Certero in 2020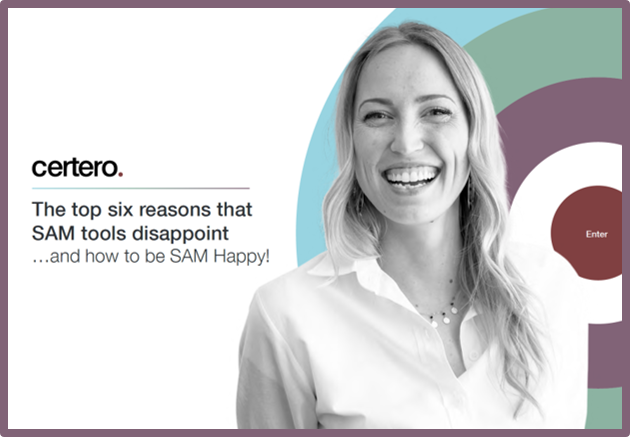 eBook
In our latest eBook we look at the six common reasons why SAM tools disappoint their users and what you can do to improve your processes and toolsets, covering:
Limited toolset competency
Low levels of automation
Legacy tools architecture
Lack of in-house skills (or service maturity)
Over-promising
Inability to prove value
Webinar On Demand
According to Gartner, by mid 2020, 75% of SAM tools users will feel that their chosen solution has failed to live up to pre-purchase expectations of value.
Why are so many SAM Tools users disappointed? And what can you do to avoid slipping into the trough of disillusionment? Or maybe you're already there and are looking to climb the slope of enlightenment?
Watch on demand as Chief Storyteller, Matt Fisher, presents a short 30-minute webinar about the six common ways in which SAM tools disappoint and how to overcome them!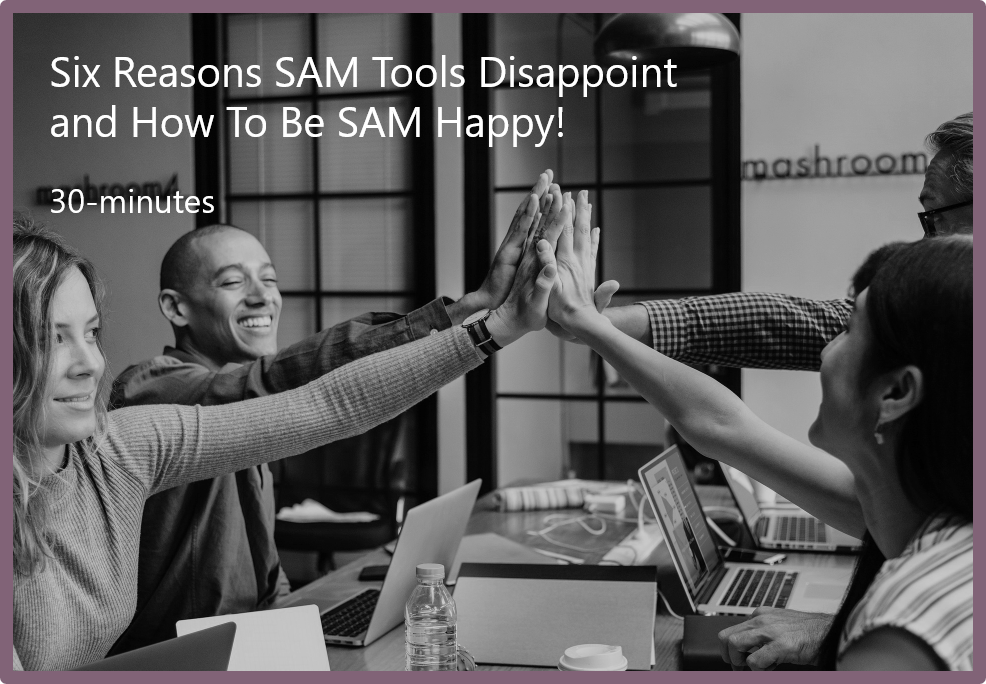 Discover a world of SAM Happy with Certero